My Story is....
There was a woman sent from God. Her name is Jana....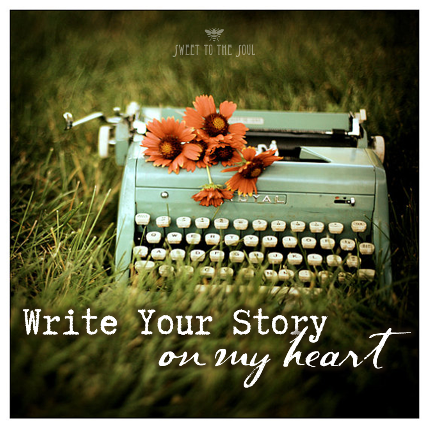 ​"Return to your house and describe what great things God has done for you."
So he went away, proclaiming throughout the whole city what
great things Jesus had done for him."
Luke 8:39
​I have always felt challenged when asked to share my "testimony". I didn't have the 'great change - saved from the depths of my sin' story that others had. I became a Christian at the age of 10... I mean, I was 10, how bad could I have been?

Truth is, I have sinned alot more since I've been saved than before.

But God's grace and forgivenss isn't a one time offer that only covers our past sin prior to salvation. His grace continues to cover us all our days. And during those days is when God wrote His story on my heart.

And now I love telling my story, telling others about the great things God has done for me.

​"God makes a home for the lonely"
Psalm 68:6a
​I grew up in the church and many of our family members have (and still do) serve in various capacities in the ministry. My family plays such an important role in my path to salvation, because I have always known that God placed me in this family on purpose. I was adopted as a toddler, the second of what would grow to be many children adopted over three generations.

I accepted Christ as my personal savior at the age of 10. As a child and teenager my faith grew and I spent much time studying the Bible. As a teenager my faith was tested as my brother battled and eventually lost his life to leukemia. Devastating as this was, his life and testimony only strengthened my faith.
"And we know that all things work together for good
to them that love God, to them who are the called according to his purpose"
Romans 8:28
​But then as a young adult I strayed from church - I wanted to do my own thing. It was never an out right rebellion, but a gradual slipping that landed me at the bottom of the pit.
* If breaking commandments had been an Olympic sport, I would have earned a gold medal.
My bad decisions and poor choices often landed me in places where I did not want to be. Two failed marriages, both abusive, and two sweet babies later, God reached down to me and pulled me up out of my mess.
"​He lifted me out of the pit of despair, out of the mud and the mire.
He set my feet on solid ground and steadied me as I walked along."
Psalm 40:2
I attempted off and on but never could quite recapture the zeal I had in my teenage years for God, his word and the church. I remarried, gained a son and spent the next fifteen years living the average "moral Christian" life. Meaning, I really didn't do anything bad, but I really didn't have a relationship with God. I went to church off and on, I logged a ton of charity hours and donated money to many organizations.

But then ten years ago everything changed... our family was on top of the world with great careers, good money, a new mcmansion, invitations to all the 'right' gatherings and the birth of our first grand-baby; everything that was worldly important. But in a split second it all imploded and everything that had seemed important in one moment lay in rubble the next.

My daughter had been sexually abused... by her (step) father.

The drama - years of drama - that ensued at that moment could never be fully explained. The details are not important, really. But what is important, is God.

God - again - reached down and picked up this rebellious child of his and delivered me to safe ground, delivered my children to safe ground, and repaired and restored our broken hearts and broken lives.

A scripture which has become one of my favorites is Daniel 3:27... King Nebuchadnezzar had thrown Daniel's friends in the fire, and
God went into the fire with them,
God protected them in the midst of the flames,
God delivered them from the firey furnace, and
God removed any trace of evidence they had ever been in the fire...
"and they didn't even smell of smoke."
That is what God did for my family!
I could recount many moments of God's intervention and presence in my life during that time. One of the most profound, that required great faith on my part, was God telling me that He would protect and restore my children. Another, which required great obedience on my part, was Him telling me that I had to forgive the man who hurt my daughter. [that telling is for another time]
But God also told me to go tell everyone about what He had done for my family. My families' ordeal had brought me to my knees and back to the feet of Jesus. And our relationship was restored and grew into something I had never experienced as a teen.
"Return to your house and describe what great things God has done for you."
So he went away, proclaiming throughout the whole city
what great things Jesus had done for him."
Luke 8:39​
​Then three years ago God moved me to a new church home, brought a wonderful godly man into my life, and called me to serve the Kingdom. That is when my on-line ministry, Sweet To The Soul, began.

God took the worst thing that happened to my family, rescued and reparied us, and turned it into a testimony and ministry.

And He can do the same for you!

Blessings Soul Friends,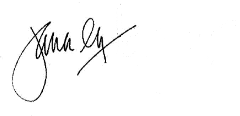 I'm linking up today with Author and Proverbs 31 speaker
Suzanne Eller
over at her place, with lots of wonderful bloggers for #livefreeThursday. Would love for you to join us!
Posted in
Live Free Thursday
Tagged with testimony, restore, family, Luke, Psalm, Romans, Daniel