What A Difference A Day Makes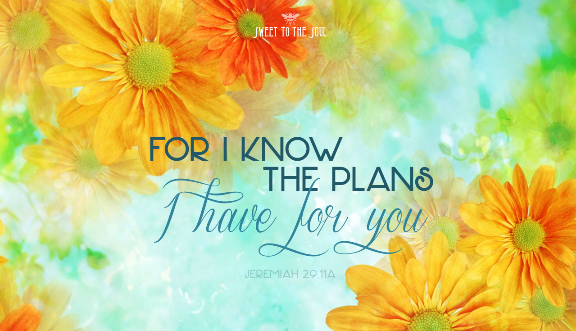 ​What a difference a day makes! What a difference a year makes!! Actually, what makes the difference isn't the time span; rather it's finally following the direction of God and doing what He tells us to do.
​"Right behind you a voice will say, "This is the way you should go"
whether to the right or to the left."
Isaiah 30:21
​He might be telling us to do anything… talk to a specific someone, go to a specific place, make a certain decision, make a gift to someone, to do something, to stop doing something, to tell our testimony, to leave, to stay, to quit, to start…. Whatever it is, you know it. It's that voice inside that's telling you what you need to do. So why don't we just do it?
​God has put each of us in a special place for a specific task,
if we don't do God's will where He has placed us – who will?
​Well, truthfully, the excuses and arguments not to follow that little voice are as numerous as the stars! But what it really comes down to is that we decide not to. Maybe we're afraid of the outcome, maybe we're not willing to let go, maybe we're afraid of speaking in front of people, maybe we're afraid of rejection, maybe we'd rather keep the familiar – albeit bad or harmful – than venture into the unknown. Maybe we think we're not qualified, maybe we're comfortable and don't want to rock the boat, maybe we just don't want to change.
But whatever excuse - I mean reason - we have for not following God's direction, He has a greater reason and purpose for us TO follow His direction.
​"Be strong and of a good courage; be not afraid, neither be then dismayed:
For the Lord thy God shall lead thee wherever thou goest."
Joshua 1:9
​See, our obedience to God is a means to an end. It serves a purpose, a purpose we don't always know or see; it serves HIS purpose. If God is telling us to do something, it's just one step, one part of His plan. He has a specific purpose for each of us, a path or course to follow. We can't see that path, but God can. He can see our entire life in the span of His eye, from beginning to end and every moment in between. He knows where we need to get, where we need to be and provides individual guidance to us all along our path. It's a process, every step a progression to fulfill His purpose for our life.

For me, I spent several years making excuses for my disobedience to God. When I finally took the first step of obedience, I realized that had I only followed God's direction when He told me to "go", not only would I have avoided many obstacles, but I would have been that much farther down God's path for me. I could have, years earlier, received the blessings God had waiting for me.
​"For I know the plans I have for you", declares the Lord, "
plans for welfare and not for calamity to give you a future and a hope."
Jeremiah 29:11
​Don't miss out on your blessings, friends. Don't make your life path more filled with obstacles. Whatever God is directing you today to do, GO DO IT! He has a reason, He has a purpose, and no matter what fear or concern you may have, you can know without a doubt that He has something wonderful waiting for you.

Blessings Soul Friends!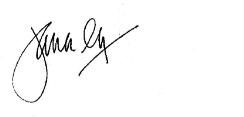 ​​Jana Kennedy-Spicer is a blogger, graphic artist, Bible teacher and speaker passionate about inspiring and encouraging women on their daily walk with Christ.
​Read Jana's Testimony
Posted in
Live Free Thursday
Tagged with obedience, plans, day, Isaiah, Joshua, Jeremiah