Regrowth from the Ashes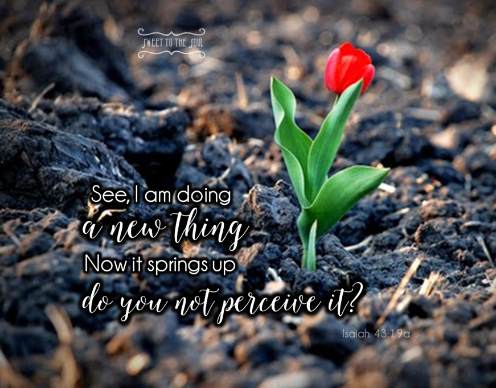 ​"Though you have made me see troubles, many and bitter, you will restore my life again from the depths of the earth you will again bring me up."
Psalm 52:7

​Wildfires are devastating, consuming everyting that lies in their path. They burn with great intensity.

What was once alive, vital and flourishing becomes nothing but charred remains and ashes.

​Trials and troubles in our lives many times begin with a small spark yet turn into a great raging fire, consuming everything and everyone around us. Family. Friends. Careers. Homelife. When the wildfire finally subsides, all that we have left is a heap of ashes and burnt out hopes and dreams.

​"Behold, I make all things new." Revelation 21:5

​But, just as new life springs from a wildfire ravaged forest, so can new life grow from the ashes of your personal wildfires!!

What hope we have in God, the author and perfector of our faith, the creator of all mankind. He will raise us up from the pile of ashes and restore our life again!

​"Forget the former things; do not dwell on the past.
See I am doing a new thing! Now it springs up; do you not perceive it?
I am making a way in the wilderness and streams in the wasteland."
Isaiah 43:18-19

​If you are in the midst of your wildfire friend, seek shelter under God's promise of protection.

Then when the smoke clears and you emerge, take comfort in God's reassurance that the growth of a new life will spring forth!

Expect to have hope rekindled.
Expect your prayers to be answered in wondrous ways.
The dry seasons in life do not last.
The spring rains will come again.
~ Sarah Ban Breathnach
Posted in not categorized
Tagged with spring, regrowth, Psalm, Revelation, Isaiah, fire