Children of God
Portrait of a Family Tree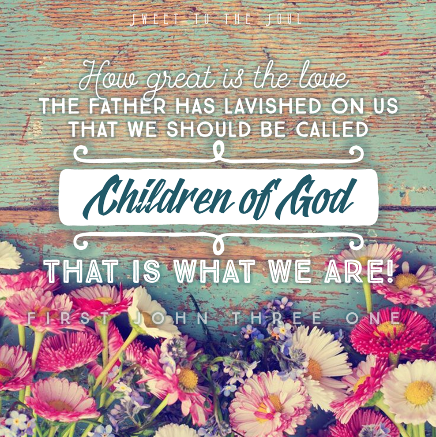 ​
We all have this need to be a part of a tribe. To be attached to someone. To have our own people – my people, and to know we belong.

Family trees have always been important, they define us. Our lineage is significant; those bloodlines distinguish us from others and identify who we are.

And together they all determine to whom we belong … or do they?

​Having developed a fascination with genealogy as a teen, in high school I researched my mother's family and painted a family tree from me, through her and all the way back to my great-great-grand-parents. It was important for me to create this portrait of who I was, I wanted to know who my people were, I wanted to know where I fit in, I was desperately looking for the feeling of belonging.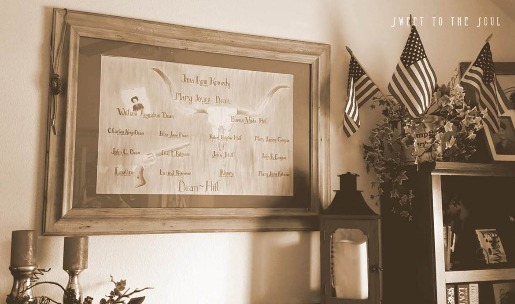 ​I learned a lot from that exercise, like names of distant cousins and relatives, as well as names of my aunts and uncles -- for some reason their given names were not the names we used to address them. I found dates of births and deaths, dates of marriages and of other important events, like when Georgians became Texans and that day when my great-grand-father surrendered with General Robert E Lee in Virginia at the end of the Civil War.

I also learned that I am the youngest child of a youngest child of a youngest child. Ok, that probably explains a lot really.

So that's me, or at least my mother's half of me. I was proud of my little branch on this deep rooted family tree.

But in truth, my branch looked different. It was not like the others. I was not like the others.

​I was a pear blooming on an apple tree.

My branch had not bud and grown from my mother's family tree. My branch had bud on another tree.

I was made of different stuff. I was adopted, I had been grafted in.


​As Christians, you and I have also been grafted to another family tree – the family of God.

​"… some of the branches have been broken off, and you, though a wild olive shoot, have been grafted in among the others and now share in the nourishing sap from the olive root, …"
Romans 11:17
​
When Jesus came to redeem God's people, the Jews, they rejected Him. And God began pruning the family tree; all of those non-believing branches were broken off.
The purpose of a pruning is to remove all of the dead and diseased branches and off shoots so they do not impede the growth of the tree. It may seem cruel or make a tree look awkward or even bare afterward, but by removing the dead, it allows more nourishment to feed the remaining branches. This triggers new growth and the tree can once again flourish.
This was bad for the previously set apart but now non-believing Jews, but good for the gentiles – the "wild shoots" referred to by Paul in Romans 11.
God sent Jesus to save His family from the wages of their sin – death; and to redeem this debt thereby gifting grace upon those who accepted and believed in Him. As this gospel message spread, more and more Gentiles were becoming believers.
Wild shoot after wild shoot after wild shoot was grafted in to God's family tree!
​There is this branch on God's family tree that has my name on it.
​
There have been seasons of wonderful growth – when I was seeking nourishment from the Lord. And the graft held strong.

There have been seasons of parching days and withering and wilting – when I was seeking nourishment only from myself. But the graft held strong.

There have been destructive storms which left my little branch stripped clean of leaf and bark – when I was fighting the world. But the graft held strong.

Yes, there have been seasons of pruning – when God skillfully removed dead and diseased branches. But the graft held strong.

There have been branches grafted on to mine – when God carefully and purposefully added others to my family. And those grafts also have held strong.

And now … new buds, off shoots becoming their own branches, new growth, fruit. And the graft is holding stronger than ever.

Oh thank you Lord!


​There is room on this tree for another branch.
​
Soul Friend, I do not know your family situation today. I have no idea whether your family tree is large and fruitful or broken and bare. Maybe you feel like the lone little tree lost amongst a great redwood forest.

But I know this, there is room for another branch on God's family tree. There is a spot on that mighty tree which he has reserved just for you. It is prepared right now for you to be grafted in.

You are not alone, this is where you belong, this is your family - your people.

God loves you. Believe.


Blessings Soul Friends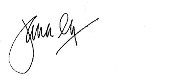 ​For God so loved the world that he gave his one and only Son,
that whoever believes in him shall not perish but have eternal life.
John 3:16

For it is by grace you have been saved, through faith—
and this is not from yourselves, it is the gift of God.
Ephesians 2:8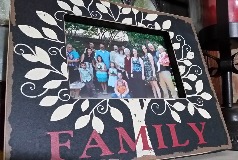 ​My Family
Jana Kennedy-Spicer is a blogger, graphic artist, Bible teacher and speaker passionate about inspiring and encouraging women on their daily walk with Christ.
​Read Jana's Testimony
Posted in
Live Free Thursday
Tagged with family, adoption, tree, graft, 1 John, Romans, John, Ephesians