Whole of My Anxiety
​Day after day I walked past the closed windowed doors to my office, glancing in but dismissing the boxes and disorganized piles of stuff cluttering up the floor and the desk.

I had no desire to unpack everything and store it away neatly on a shelf or in a closet. Not because I enjoyed the mess, but because I just really didn't want to deal with it.

Time went by. I needed a book. I couldn't get to the book case. I needed to find my writing haven. I couldn't get to my desk.

​Two month's checked off of the calendar and behind the closed double doors sat the office still cluttered, only with more dust.

Denial.

I was now sitting every day at the dining room table, just feet away, ignoring the piles of boxes that I could see out of the corner of my eye, which were preventing me from using the office. Because I still didn't want to deal with it.

You're probably thinking "man, I couldn't stand the mess" or "stop procrastinating". And I've thought those same things, but I still didn't want to deal with it.

Even as much as I wanted the good things I knew would result from the sorting and putting away, I just didn't want to deal with it.

Every single item haphazardly piled up in that room represented disappointment, hurt feelings and failure. And I did not want to deal with it.


​Over a year earlier, God had given me a assignment. When I received the marching orders, I was filled with excitement -- some nervous, some anticipation, some pure adrenaline. I got to work. I made a plan. I filled a team. I had lists. I had checkmarks on lists. I was ready to go.
It fell through. It didn't happen. All of that excitement turned into disappointment and feelings of failure. All of the hard work only turned out boxes full of disappointment, failure and unfulfilled dreams.
God was this really an assignment from you? Yes.
God was I really following your plan? Yes.
God did I go and do what you told me to do? Yes.
Just a very few months later, God gave me another task ... do it again. What? The same assignment? Yes. The same place? Yes. The same everything? Yes.
Do it again
.
Ok. So I got to work. I made a plan. I filled a team. I had lists. I had checkmarks on lists. I was ready to go. The excitement returned. God was about to get to work!
It fell through. It didn't happen…
again
. Seriously? Are you kidding me God?
So I packed up all the labor, all the planning, all the lists, all the checkmarks, all the hurt feelings, all the disappointment, all the failure and I piled all the boxes up in my office and shut the door.
And there they sat; day after day, week after week.
I actually got pretty good at ignoring it. I could walk right past that room and just pretend none of those boxes were there.
Isn't that what we do?
Find a way to ignore or mask the pain and heartache instead of dealing with it? Pack those feelings away in a box and put it somewhere we won't trip over it so we can pretend we forgot about it. Or better yet, pretend we dealt with it. Or worse yet, pretend it didn't hurt to begin with.
Our family member hurt our feelings but engaging with them over the issue will only make it worse, so I'll just pack those feelings away in this little box right here and stuff them down into this hiding place in my heart.

Our friends planned something fun but didn't invite us; but confronting them will only make me sound like a whiner, so I'll just pack those feelings away in this little box and hide them in this corner of my heart.

We step out in faith to obey God but it doesn't turn out like we thought it would but questioning Him will only make me look like I am ye of little faith, so I'll just put those feelings of disappointment and failure in a box with lots of duct tape and bury it over here in this corner of my heart where I never go.
But the problem with packing away our pain is that our storage facility doesn't contain it very well.
Eventually it creeps out of those boxes and seeps back into our life. It begins to invade our space, even our happy places.
It begins to cloud our judgment and impair our vision as our perspective begins to view every word, every action, and every comment through the jaded lens of our hurt feelings. It begins to build up false fronts of retaining walls in order to keep out anything and anyone who might cause more hurt feelings.It begins to create confusion, sowing seeds of doubt which quickly grow into an invading choking vine of distrust.
​The better thing to do with our hurt feelings instead of packing them away is to bring them front and center and deal with them. But how do we do this?

Recognize that God cares about our feelings
"Throw the whole of your anxiety upon Him, because He Himself cares for you."
1 Peter 5:7 WNT

Acknowledge our feelings, God knows them anyway
"Search me, God, and know my heart; test me and know my anxious thoughts"
Psalm 139:23

Don't let our anger provoke sin
"Be angry and do not sin; do not let the sun go down on your anger,"
Ephesians 4:26

Give our burden to the Lord
"Then Jesus said, "Come to me, all of you who are weary and carry heavy burdens, and I will give you rest."
Matthew 11:28 NLT

Forfeit our right to revenge
"Never take your own revenge, beloved, but leave room for the wrath of God, for it is written, "VENGEANCE IS MINE, I WILL REPAY," says the Lord."
Romans 12:19

Trust God to be our defender
""The LORD will fight for you while you keep silent."
Exodus 14:14

Return evil for good by demonstrating love
"Don't repay evil for evil. Don't retaliate with insults when people insult you. Instead, pay them back with a blessing. That is what God has called you to do, and he will bless you for it."
1 Peter 3:9

Pray for the person who offended us
"But I say unto you, Love your enemies, bless them that curse you, do good to them that hate you, and pray for them which despitefully use you, and persecute you;"
Matthew 5:44

Extend forgiveness
"Bearing with one another and, if one has a complaint against another, forgiving each other; as the Lord has forgiven you, so you also must forgive."
Colossians 3:13

​God loves us and wants to bind our wounds and heal our broken hearts. The only way to enable Him to do this is to surrender them to Him; because if we don't, if we continue to hold on to our pain and hurts – no matter how well we think we have them hidden or how deep we think they are buried – they will always prevent us from being truly healed.

It's time to clean out the storage and unpack all those hurt feelings.
Heart healing can only come from the One who made our heart.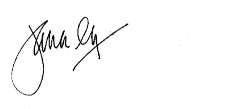 ​Jana Kennedy-Spicer is a blogger, graphic artist, Bible teacher and speaker passionate about inspiring and encouraging women on their daily walk with Christ.
​Read Jana's Testimony
Posted in not categorized
Tagged with anxiety, pain, healing, heart, denial, 1 Peter, Psalm, Ephesians, Matthew, Romans, Exodus, Colossians, hurt