What Is Hope?
10 Scriptures For When You Need Hope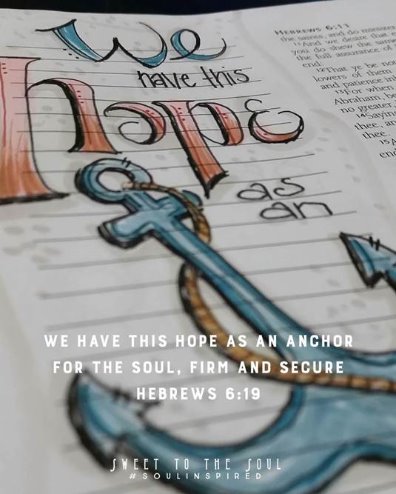 What is hope? Is it a wishy washy maybe or a kind of unsure optimism? The modern idea of hope is "to wish for, to expect, but without certainty of the fulfillment; to desire very much, but with no real assurance of getting your desire."

But for Christians, hope is the confident expectation, the sure certainty that what God has promised in the Word is true, has occurred, and or will in accordance with God's sure Word.



​Therefore prepare your minds for action; be self-controlled;
set your hope fully on the grace to be given you when Jesus Christ is revealed.
1 Peter 1:13


For God alone, O my soul, wait in silence,
for my hope is from him.
He only is my rock and my salvation,
my fortress; I shall not be shaken. On God rests my salvation and my glory;
my mighty rock, my refuge is God. Trust in him at all times, O people;
pour out your heart before him; God is a refuge for us.
Psalm 62:5-8


We rejoice in our sufferings, knowing that suffering produces endurance, and endurance produces character, and character produces hope.
Romans 5:3


He takes no pleasure in the strength of a horse or in human might.
No the Lord's delight is in those who put their hope in His unfailing love.
Psalm 147:10


Now may our Lord Jesus Christ himself and God our Father,
who loved us and gave us eternal comfort and good hope through grace,
comfort your hearts and establish them in every good work and word.
2 Thessalonians 2:16-17


"For I know the plans I have for you", declares the Lord, "plans for welfare and not for calamity to give you a future and a hope."
Jeremiah 29:11


Now faith is being sure of what we hope for and certain of what we do not see.
Hebrews 11:1


But those who hope in the Lord will renew their strength.
They will soar on wings like eagles; they will run and not grow weary, they will walk and not be faint.
Isaiah 40:31


I wait for the Lord, my soul waits and in His word I do hope.
Psalm 130:5


Therefore, we who have fled to Him for refuge can
have great confidence as we hold to the hope that lies before us.
This hope is a strong and trustworthy anchor for our souls."
Hebrews 6:19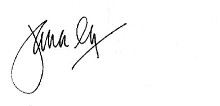 ​Jana Kennedy-Spicer is a blogger, graphic artist, Bible teacher and speaker passionate about inspiring and encouraging women on their daily walk with Christ.
​Read Jana's Testimony

Posted in
Soul Inspired
Tagged with hope, 1 Peter, Psalm, Romans, Isaiah, Hebrews