Enough is Enough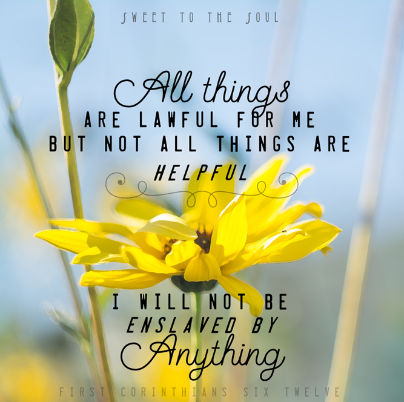 Sometimes I have a problem with enough. I mean, how much
IS
enough?
I love to read. How much time spent reading is enough? How much is too much?
I love to write. How many words are too many? How many are just enough?
I love to art journal. Just how many markers does one need? How many are too many?
I love to teach Bible study. But how much is enough? Is teaching multiple Bible studies at the same time too much?
I love antique quilts. How many can I have to have just enough that I don't have too many?
Oh and I have a thing for fruit jars too. At what number does a collection turn into an obsession?
And I'm not going to even talk about scrapbook paper, potato chips, t-shirts or flip flops.
​
If you're like me, you were probably thinking, "Too many, markers? You simply can't have too many markers."

Or if you're not like me, you were probably thinking, "Girl, you've got issues!"
​
It would be wonderful if somewhere there was this master list for the universe that made it very clear where the line was between enough and too much.
Markers: enough = 12, 13 = too many
Books: enough = 1 hr a day, 1 hr 5 min a day = too much
Potato chips: enough = 0, 1 = too many (huh?)

But we don't have this. And the truth is, that number where enough turns into too much is different for everyone; especially when we begin considering addictions and disorders. Sometimes, many times, simply one of something is too much.

​
I believe we all face this question of "what is enough" on a daily basis, even hourly; at least I know I do.

In his letter to the church in Corinth, Paul recognized that they were facing this issue also. So much so that he even gives his instruction twice, I Corinthians 6:12 and again in chapter 10 verse 23.

​"All things are lawful for me, but not all things are profitable. All things are lawful for me, but I will not be mastered by anything."
1 Corinthians 6:12

​The church was struggling with the new way in Christ of grace vs law. They had been used to following the letter of the Old Testament law, which was very specific, but now had freedom from the law through grace from Christ.

For example, eating certain meats had been forbidden under the law, but now free from the law, eating those meats was allowable. But was it helpful? Was it beneficial for them? Paul was warning the church that just because some things had now become available to them, or legal, through grace, they were to proceed with caution and not become enslaved or mastered by anything.

​Oh what a relevant word of caution for us today!

So many good and wonderful things God has made available to us, even provided through blessings; but can these things become too much? Can something God meant for good actually lead to sin?

Let's take a look at a few things which are good and lawful for us, because we are free from sin and no longer under the condemnation of the law, and see how we can wrongly take good things beyond the boundary of God's will.

Physical rest (can become) Laziness
Ability to profit Greed
Enjoyment of life Self-indulgence
Physical pleasure Sensuality
Enjoyment of food Gluttony
Self-care Selfishness
Self-respect Pride
Communication Gossip
Cautiousness Unbelief
Anger Rage
Loving kindness Over-protection
Judgment Criticism
Generosity Wastefulness
Carefulness Fear
The list only expands when we begin to consider many of our current advances in technology, like the internet and social media. And you may be thinking of so many more. God may be speaking to you right now about an area in your life which is moving close to 'not being beneficial' or maybe has progressed 'beyond the boundary of God's will'. A friendship, a relationship, a hobby even.
Oh so many things God is pricking my heart over.
Heartcheck:
Am I loving my blessings more than the One who blesses?
Do I collect and collect and display and brag on the object or the Provider?
Am I using what God provides for His glory or for my own?
Do I use my ministry to say "look at God" or "look at me"?
Am I spending more time with things, rather than with God?
​Do I spend more time on the computer or reading my Bible?
Oh friends, I could list so many more things.
Lord, Help me to see that You are enough. That I do not need a life full of bulk, only a heart full of You. I seek Your balance in my life today to do what is profitable without being mastered by anything, even good things. Amen.
Blessings Soul Friends,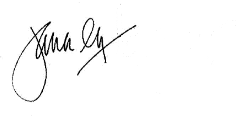 What do you think? What does "enough" mean to you? I would love for you to join the conversation below.
​Yes, honey, 'cleaning out the garage' is on the to-do list! And the craft room, and the closets, and.....

Today's blog is part of the series #LiveFreeThursday with author and Proverbs 31 speaker
Suzanne Eller
. Come see what everyone is saying about :
enough
.

​Jana Kennedy-Spicer is a blogger, graphic artist, Bible teacher and speaker passionate about inspiring and encouraging women on their daily walk with Christ.
​Read Jana's Testimony
Posted in
Live Free Thursday
Tagged with enough, law, 1 Corinthians, heartcheck