Out of My Control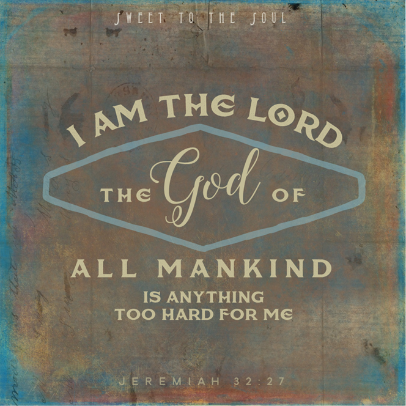 ​'Now' is such a very small window of time, a moment, a second, a single breath. By the time we exhale into the now, the moment we inhaled is a then.

And that is just how quick our plans and dreams of tomorrow can turn into dust. We live within this self-created illusion that we are in control, that we can plan and orchestrate and manipulate and order everything just the way we like.

Maybe it works for a time; but then there's that moment. That uncontrolled moment that occurs in the middle of our big plan. That moment when we inhale from one world and exhale into another.


​My knees gave way and somehow I landed on the bed. The implosion shook me to the core, although I knew the neighbors heard nothing, felt nothing. They didn't know, couldn't see... how could they hear the sound of my family's life imploding?

For a long time after, I searched for the right word to describe what happened, implode, that was it.
implode: to collapse inward in a very sudden and violent way
: to break down or fall apart from within
You've probably watched video coverage of a building being imploded. Charges are set from within then at a very precise moment a button is pushed; and in the amount of time it takes to exhale a single breath, what was once a valuable, strong edifice occupied with life and purpose and meaning becomes just a pile of lifeless useless dirty ugly rubble to be swept up and thrown away.
Implode. Yes, we imploded.
In control? I was just trying to gasp for another breath. I was trying to force my heart to keep beating.
Oh Lord! Oh Lord!
Yes child, I am here
Oh Lord! What do I do?
Trust Me. Follow Me. I am in control.
​"Don't be afraid, for I am with you. Don't be discouraged, for I am your God. I will strengthen you and help you. I will hold you up with my victorious right hand."
Isaiah 41:10
​So, so many more times that conversation would be repeated. Each time with the same answer. Trust me. Follow me. I am in control.

The friends and family departure. I am here child.
The relocation. Follow Me.
The job loss. I will provide.
The prodigal children. I will protect them.
The broken hearts. I will heal you all.

Every day, every time I reached out through the dust and the smoke He was there; each time leading me through the scriptures, each time giving me hope and reassurance. Trust me. Follow me. I am in control.

Even in those times when I was impatient, when I tried to take control, when I wanted things to be resolved my way. Even when I didn't trust, when I didn't follow, when my actions only stirred up more dust and interfered with His work. Even then, or maybe especially then, God was there, He never left, He never stopped working.
​In the midst of the storm, God is working. He is healing. He is cleaning. He is protecting. He is loving. He is delivering.

​"Behold, I am doing a new thing; now it springs forth, do you not perceive it? I will make a way in the wilderness and rivers in the desert." Isaiah 43:19
​So many days all I could do was hide and weep. In public, in front of the kids, at the necessary times I could be strong, I could be determined, I could even be fierce. But in the quiet places, in the alone time with just God and my Bible, tears would flow and He would catch them.

In control? I had long given up any notion that I was in control. But God continued to remind me that He was. Trust me. Follow me. I am in control. I will restore your family.

And then slowly, heart by heart, one broken piece at a time, God began sifting through the pile of rubble that had at one time been our lives and hopes and dreams, and began piecing back together a family. Broken pieces of our hearts mended together with forgiveness and grace; creating lives that were more beautiful than before, rebuilding a family that became stronger than before.
​"And blessed is she who believed that there would be a fulfillment of what had been spoken to her by the Lord." Luke 1:45
​
Oh friend, if you are in that moment or in that battle, know and believe that God is there too. He sees you. He loves you. And He is in control.

​Life may seem out of your control, but nothing is outside of God's control.

​Oh Lord, we will praise You in the storm. We will praise You in the chaos. We will praise You in uncertain times. We will praise You in our grief and pain. Though our days are uncertain, though the world around us is in chaos, and our hearts are broken, Lord we will praise You. For You are constant, You are faithful, You are loving and comforting; Yes Lord, although our world is out of control and circumstance and reasoning are beyond our understanding, we know that You are in control. Father, we ask that you bring special comfort and reassurance to those who find themselves on unsteady ground, those fighting the hard battle and struggling for their next breath. Thank you for always staying with us, for leading us and protecting us and for loving us in ways that we cannot even understand. May we live in a way to always bring glory to You Lord, help us to love others selflessly, to love sacrificially, and to love others as You do. Praise Your holy name. Amen


Blessings Soul Friends,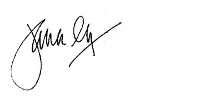 ​Today's blog is part of the series #LiveFreeThursday with author and Proverbs 31 speaker
Suzanne Eller
. Come see what everyone is saying about :
out of my control
.


​Jana Kennedy-Spicer is a blogger, graphic artist, Bible teacher and speaker passionate about inspiring and encouraging women on their daily walk with Christ.
​
Read Jana's Testimony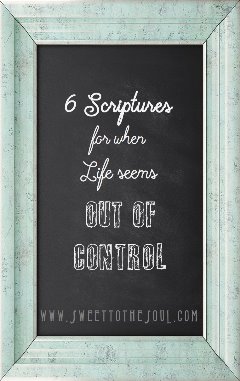 ​"'I know that you can do all things; no purpose of yours can be thwarted'"
Job 42:2

"The LORD does whatever pleases him, in the heavens and on the earth, in the seas and all their depths"
Psalm 135:6

"The LORD works out everything to its proper end—even the wicked for a day of disaster"
Proverbs 16:4

"Jesus looked at them and said, 'With man this is impossible, but with God all things are possible'
Matthew 19:26

"'I am the LORD, the God of all mankind. Is anything too hard for me?'"
Jeremiah 32:27

"Nothing in all creation is hidden from God's sight. Everything is uncovered and laid bare before the eyes of him to whom we must give account"
Hebrews 4:13
Posted in
Live Free Thursday
Tagged with control, struggle, Isaiah, Luke, Psalm, Hebrews, Jeremiah, proverbs