A Step In Faith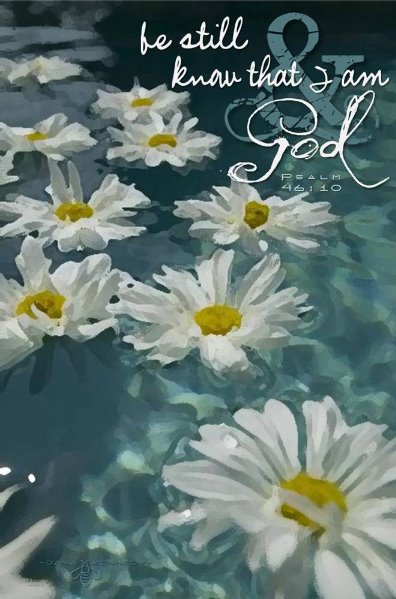 "Be still and know that I am God." Psalm 46:10
In July of 2012, this was one of my first posts as Sweet To The Soul and is still my prayer today.
"May you not let the static in your life drown out the voice of God." -Nathan Gibbs


A couple of weeks ago I found myself standing on a small square platform, strapped tightly in a harness and suspended about 20' off of the ground. Just to get that far, to a place where I could plant my feet on something solid, I had to crawl like a spider across a large woven net.

I'm sure it was an entertaining sight to the young ones behind me who were waiting for this Nana - ushering in her fifth decade suspended 20' off the ground on a ropes course – to just get out of their way. Sorry, I think I already mentioned the part about being hanging 20' off the ground.

So I made it to the first platform and obliged those moving at a faster pace, by stepping to the side and letting them swing over to the next platform. And now I had a choice to make, there were three possible paths to choose from, in addition to the option to just move backwards.

The next platform was at least 10' away (might as well have been 50'!) and to get there I had to walk across a tightrope, a 2" x 6" or a triple rope with moving stepping squares – or go backwards.

My stomach turned a bit and my brain began the process of trying to convince me that every possible worst case scenario was waiting for me as soon as I took my first step in any direction except backwards. Backwards was safe, I had already traveled that path.


"For God has not given us a spirit of fear and timidity, but of power, love, and self-discipline." 2 Timothy 1:7
Have you ever noticed that we don't have to force ourselves to be afraid? We don't ever stand on those platforms of life facing the choice of a path and have to convince ourselves to feel fear.
Fear is in our nature, we are born with it, and it can serve a very useful purpose. Or it can paralyze.

I'm going to give my brain some credit here in that I know its intentions were good. It was trying to save me. It was assessing the situation, processing all the data, running through every possible scenario and determined it was best for me not to proceed. Backwards was safe, forward was danger.

Or was it?

Why was my brain in this battle and trying to convince me that this would not be the outcome for me? Why wasn't my focus on God's given "spirit of power, love and self-discipline"?

Heartcheck:
Am I giving in to my old sin nature or relying on God's given new nature?


"For my thoughts are not your thoughts, neither are your ways my ways, declares the LORD." Isaiah 55:8 NIV
The view is different standing on the edge of the unknown vs. the other side of achievement.

There was a time when I thought the only one around me that I could trust was really just me. I could trust my assessment of a situation, my evaluation of a person and that my thoughts were true. If someone disagreed with me, well then they must be wrong. If I reasoned there was a way to do something, then that was the way, or at least the better way.

But because of many wrong assessments, many misjudgements of people or circumstances and too numerous to count situations of being proven that there was indeed another way to do something, I learned that even trusting myself was sometimes difficult.

Am I really seeing what I think I'm seeing? Are my thoughts being truthful or misguiding me?

Many things can cloud our judgement – fear, pride, anger, hurt, sorrow – but I have found that often times merely changing my vantage point can clear things up.
Heartcheck:
Am I viewing the situation through my inabilities or God's ability?


"You see that his faith and his actions were working together, and his faith was made complete by what he did." James 2:22
I'm not sure just how many times I've told my kids, "Watch out for that first step, it's a doozie." Because when you're standing on the platform of fear, the first step of faith is always the hardest.
If you've faced your fear and called it out for what it is and you've changed your perception to see your situation in a different light, there still awaits the moment of decision.
Am I going to choose a path and step out in faith, am I going to turn around and run away, or am I going to just stand right here perpetually paralyzed and not make a move in any direction?
Because the one thing you simply
cannot
do is
not
make a decision – even not making a decision to move forward or backward is still making a decision, it's a decision to do nothing.
I've learned that the only way I can take that first step is through faith. Faith for me isn't a thing that I
have
, it is something that I
do
.
Faith isn't a feeling –
fear is a feeling
.
Faith is a verb.
Faith spurs us into action, faith is what moves us ahead one step at a time. Exercising our faith strengthens our faith.
Heartcheck
:
Am I exercising my faith muscles [trusting God] or letting apathy keep me weak [relying on myself]?

So there I was standing on that little platform, I couldn't camp there, so what was it going to be? Fear? Or Faith?

I placed my right foot on that wobbly 2" x 6", then my left, then my right, then my left….

As I jumped up on the next platform I heard "Way to go Nana!" from the five and ten year old grandchildren (who were platforms ahead of me!) Then it was across the next challenge, and then the next and then the next…..


You may be thinking you'd never get on a ropes course or you might be thinking it wouldn't be any big deal. And either is ok.
The real test of our faith is in much greater arenas. Life challenges. Family crisis. Medical emergencies. Biblical obedience.
Following God's will.
Three years ago I found myself on a different platform -
my ordinary life
. And God was calling me, He was speaking to me very plainly about getting up and moving on to the next platform. Only this time I couldn't see it. I couldn't even see the means to get to that place. I didn't even know what that place was.
Fear: What will that other platform look like? How will I get there? What is over there? What will I have to face to get there? What will I have to give up? Am I going alone? How long will it take?

Perspective: This isn't about me, it's about God. God has a job for me – for me?! Child – you don't have to know the way, I know the way, I am making the way.

Faith: Yes Lord, first step into the unknown. Then another. Then another. Then Sweet To The Soul. Then Soul Friends. Then Bible Studies. Then Writing. Then Telling. Then Sharing. Then……..
Today, I hear Him calling again, time to step out again. I can't see it. I think I catch a glimpse sometimes, but that's probably just a shadow of my own self. But He knows the destination, He knows the way, He knows the plan, He knows the why and the who. None of that is my job.

My job is to exercise my faith, to take a step. Then take another, and another, and another……


Friend, is He calling you? Is there a step He wants you to take? In what area of your life do you need to exercise your faith?

Take the step.


Blessings Soul Friends,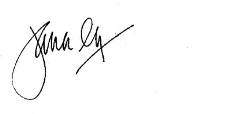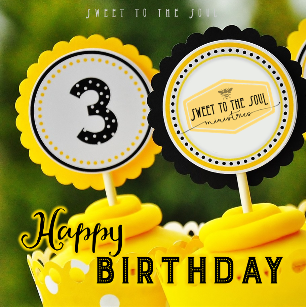 Jana Kennedy-Spicer is a wife, mom and Nana who is passionate about inspiring and encouraging women on their daily walk with Christ. A woman rescued and repaired by the grace of God, she loves to share about the realness of God's love, redemption and faithfulness. Embarking on a new life journey, she is dedicated to using her blogging, Bible teaching, writing, photography, drawing, painting and graphic designs to bring glory to the Lord.
Posted in Bible Study, Live Free Thursday
Tagged with faith, fear, heartcheck, Isaiah, 2 Timothy, Psalm, James