In All Circumstances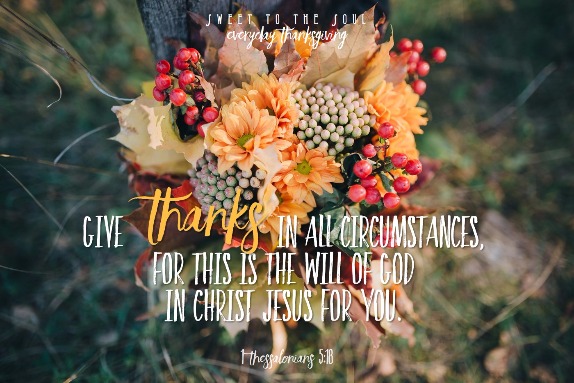 ​"Give thanks in all circumstances; for this is the will of God in Christ Jesus for you."
1 Thessalonians 5:18

​I once had a difficult time understanding this scripture. "How do I give thanks when the bad in life happens?? I'm not one bit thankful for any of that."

Ever been there?

I soon realized the scripture didn't read, "Give thanks FOR all circumstances." It read, "Give thanks IN all circumstances."

We all experience difficulties, or what I call the "yuck" in life. But through them, there's always something to be thankful for.

More importantly, if we have the life-giving hope that's found only in Jesus, true thanksgiving naturally stems from it.

Our hearts are filled with thanksgiving, all because we have hope. All because we have Jesus.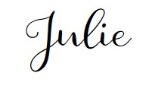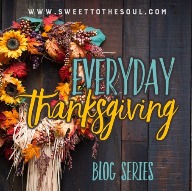 Today's blog post is part of our November blog series
#EverydayThanksgiving.
(And originally appeared on Sweet To The Soul's fb page last year.)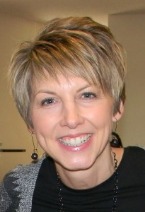 ​I'm a pretty simple gal, who finds joy in un-rushed mornings, dining on colorful Fiesta dinnerware, and breathtaking sunrises and sunsets. I can't seem to resist a fresh, gooey chocolate chip cookie to save my life, so I'm often found walking outdoors to offset the calories.
I live where some would call "in the middle of nowhere," on a farm in Iowa, even though you won't likely find me or my husband behind the wheel of a tractor. We love it out here in "God's country."
​[read more]
[read more]
Posted in
Everyday Thanksgiving
Tagged with circumstances, EverydayThanksgiving, 1 Thessalonians, life, hope