God Hears Us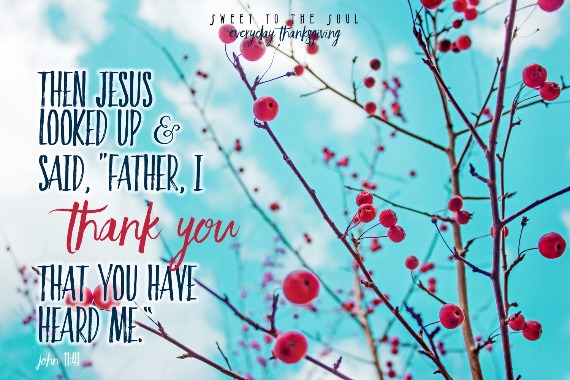 ​Then Jesus looked up and said, "Father, I thank you that you have heard me." John 11:41


​Thank you Father that you hear our cries; that you listen to every prayer we offer, whether fitfully spoken or muffled & mumbled through broken hearts and flowing tears. Lord God, thank you for the gift of the Holy Spirit, so that in those moments when we do not know what to speak, when words cannot be verbalized even in the heart, that the Holy Spirit does intercede and petition for us and, yes, you hear those precious prayers also.

Whether whispered quietly on our knees or shouted boldly on our feet, you hear our prayer. Whether we are alone or gathered with many, you hear our prayer. Whether at the alter or the bedside or the graveside, you meet us wherever we are and you hear our prayer.

Thank you Father for this gift of prayer, of being able to meet with you, to speak directly to you, at any time, in any place, under any condition. And thank you Lord that you hear every word, every time from every one. Amen

Blessings Soul Friends,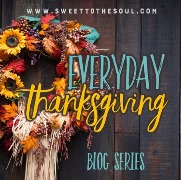 ​Jana Kennedy-Spicer is a wife, mom and Nana who is passionate about inspiring and encouraging women on their daily walk with Christ. A woman rescued and repaired by the grace of God, she loves to share about the realness of God's love, redemption and faithfulness. Embarking on a new life journey, she is dedicated to using her blogging, Bible teaching, writing, photography, drawing, painting and graphic designs to bring glory to the Lord.
Read more about Jana
Posted in
Everyday Thanksgiving
Tagged with John, prayer, EverydayThanksgiving