Psalms of Thanksgiving
7 Psalms of Thanksgiving Printable + Phone Lock Screens
In researching the Bible for scriptures to use in our #EverydayThanksgiving series, it was difficult to narrow the list from hundreds to only thirty. There are so many lessons of being thankful during any circumstances we may face.

If you are like me, then we both love having scripture present during our everyday life. These can be quick reminders and instant access to God's Word to fight the negativity whispered in our ears by the enemy.

So today, I have some #Freebies for you!

A full page printable - 7 Pslams of Thanksgiving. (just click on the image below to download and print)

Two Phone Lock Screens. Click on each phone screen image below to download and save to your phone.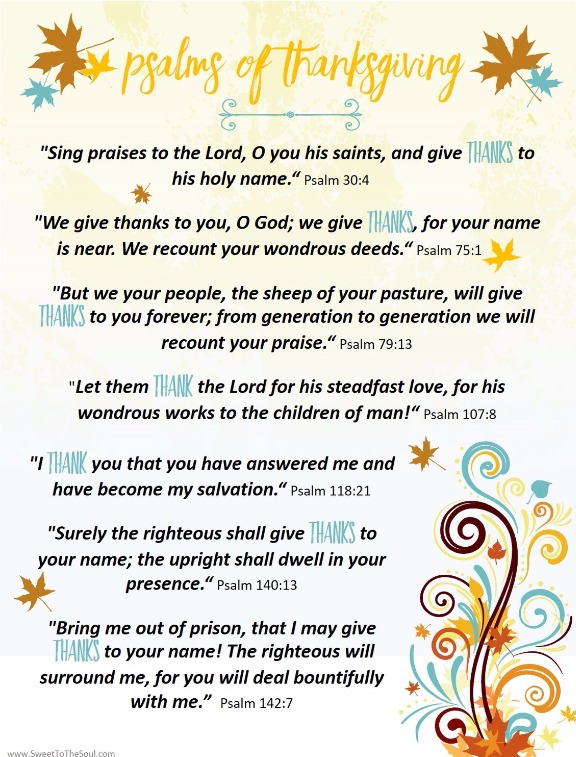 (click on image above to download printable pdf file)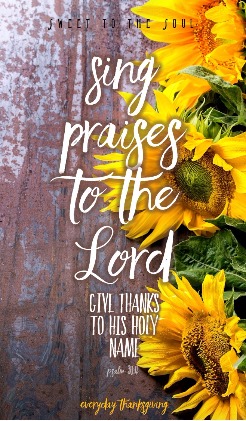 Click on each image (above and below) to save to your phone.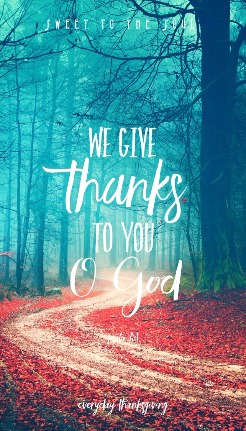 Posted in not categorized
Tagged with printable, phonescreen, EverydayThanksgiving, Psalm, Freebie