Our Conquering Savior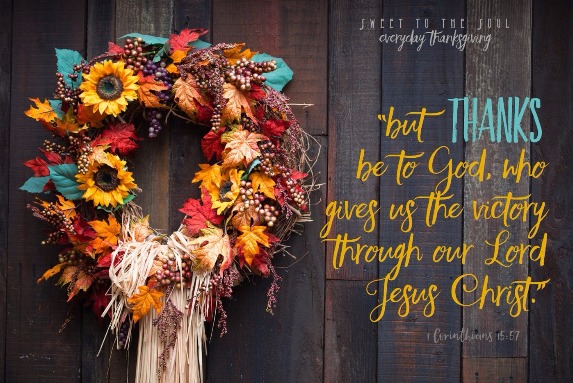 "But thanks be to God, who gives us the victory through our Lord Jesus Christ."
I Corinthians 15:57

​I used to have a question lying dormant in the back forty of my mind. It didn't nag me daily, but was like a sleeping curiosity deep within me.

I believed Ephesians 2:8 "For by grace you have been saved through faith. And this is not your own doing; it is the gift of God." (ESV) I trust that Jesus alone is our salvation song.

My question was how much effort is needed for day-to-day victories as a born-again believer? How much stretching, fighting and combat is required to conquer ground as a Christian? I don't want any false advertising. I still don't have a definitive answer for you, but thanks to some time in the woods, I am a little closer.

A couple years ago, my husband and I prayed fervently about our financial debt. We had a sizeable student loan along with the burden of our recently purchased home. Our prayers produced an answer.

God led us to sell our home and go camping for two years to pay off all our debt.

Don't stop reading yet. We really aren't completely out of our minds. I mean, sure there were plenty of people that thought we were, but Noah must've felt the same way when he was building the boat. We knew we heard God. We researched, calculated, prayed and then stepped out on the water, or well backwoods' soil.

We camped for thirteen months and made our financial goal only three of those thirteen months.

Translation: things didn't go as planned. We were supposed to melt away our debt a certain amount each month and we just couldn't make it happen. It seemed we continuously had needs, ripped clothing, holes in camping gear, broken stakes or a depletion of hummus. Hummus makes for good campground food and we went through a lot of it that year.

My husband, Josh, reassured me, "God will provide."

I was like, "Yes, but money isn't going to appear out of thin air, we have to fulfill our part." To me, we still had to do battle. We still had to make sacrifices and chunk a monthly sum at the debt.

But then God did bring the money. My husband had unknown work related funds that came late in the game. It covered the remaining debt.

Whoa God.


When I sit back and attempt to figure out what God was teaching us, I always picture the story in the Bible where Moses was holding his hands up while the Israelites did battle.
​"So it came about when Moses held his hand up, that Israel prevailed, and when he let his hand down, Amalek prevailed." (Exodus 17:11 NIV)
It would seem that our reaching toward God had more to do with the victory than what was happening on the battlefield. However, Israel still showed up and fought.
The battling and the reaching in faith happened simultaneously.
What role did we have in this victory of paying off debt? I'm still working on the answer. I do know this: As much as we are in Christ is as much as we will experience any good thing.
If our hands are lifted in faith, relying on him- these are not vain exercises.
We don't have plans to go camping any time soon. We do have pans to trust him in life's next battle.
Now, I'm far less concerned with "conquering ground as a Christian." I'm far more concerned with Jesus Christ, our Conquering King!

I am less concerned with my effort and more concerned with his goodness.

I am less inquisitive about where provision will come and more sure all we need is in The Son.
Here is my final thought on answering the question at the top of the post:
Effort toward Christ is the greatest effort expended.
Victory in Jesus is the sweetest of wins.
Thanks to God is the most appropriate of Thanksgivings.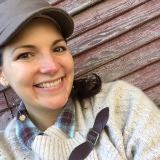 ​Lindsey Feldpausch grew up in metro Detroit at a dinner table where laughter was the main course. Her worship leader husband and four delightful kiddos fill life with wonder, unpredictability and love. They currently reside in a parsonage just outside Grand Rapids, MI. She works as a freelance writer, social media manager, burns dinner often, is grateful to her parents and is satisfied in Christ alone.
Posted in
Everyday Thanksgiving
Tagged with EverydayThanksgiving, 1 Corinthians, grace, conquer, provision, Exodus, victory