Blessed to Bless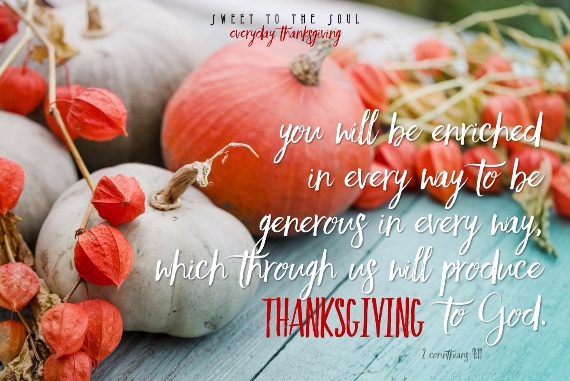 ​You will be enriched in every way to be generous in every way, which through us will produce thanksgiving to God. II Corinthians 9:11

​In what way have you been enriched?

Share a little with someone today. A smile, a helping hand, a hot meal, a word of encouragement, a prayer, a bit of your time… being generous isn't just about giving money, but giving of ourselves; giving to others from the bounty of blessings we have received.

God has blessed us so that we may bless others, and by doing so bring Him glory. So let's stop hoarding our blessings, let's share them with others… and let God multiply them for us all!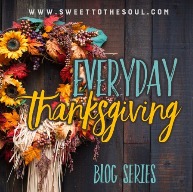 Posted in
Everyday Thanksgiving
Tagged with no tags