He Keeps Me Singing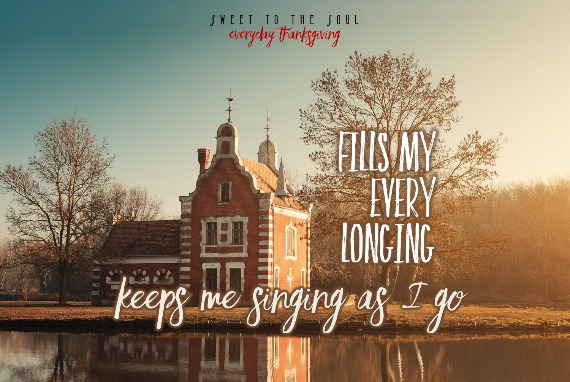 ​"He has given me a new song to sing, a hymn of praise to our God. Many will see what he has done and be amazed. They will put their trust in the Lord." Psalm 40:3, NLT


​It was one of those old fashioned sing-alongs, the kind that churches once enjoyed. The worship leader asked for requests, "What song would you like to sing? What's your favorite song?" Lary spoke up quickly, page 453, He Keeps Me Singing.

Our church still has pew hymnals. Of course, we don't use them often, but I like knowing they are there. Just seeing them is somehow comforting. They remind me of the many times Lary and I shared our hymnal, standing side by side. My fella would hold one side and I would hold the other and we would sing those great words penned long ago.

I love all Christian/Gospel music. Some I definitely enjoy more than others. I was raised on southern gospel, my mom sang in a gospel group, The Gospel Express. If you looked at my playlist today you would find Mercy Me, Josh Wilson, Travis Cottrell, Big Daddy Weave, and Mandisa to name a few. But, mixed in there you will also find The Martins and Karen Wheaton.

Inspiring songwriters, especially those with lyrics that last through the ages, are rare. Most often the words they have penned are with salty drops of tears from brokenness and pain.

He Keeps Me Singing is one of those that gained new meaning I'm sure shortly after it was written.

​There's within my heart a melody;
Jesus whispers sweet and low,
"Fear not, I am with you, peace, be still,"
in all of life's ebb and flow.

Refrain:
Jesus, Jesus, Jesus,
sweetest name I know,
fills my every longing,
keeps me singing as I go.

All my life was wrecked by sin and strife,
discord filled my heart with pain,
Jesus swept across the broken strings,
stirred the slumbering chords again. [Refrain]

Though sometimes He leads through waters deep,
trials fall across the way;
though sometimes the path seems rough and steep,
see His footprints all the way. [Refrain]

Feasting on the riches of His grace,
resting 'neath His sheltering wing,
always looking on His smiling face,
that is why I shout and sing. [Refrain]

Soon He's coming back to welcome me
far beyond the starry sky;
I shall wing my flight to worlds unknown,
I shall reign with Him on high. [Refrain]


​Luther B. Bridgers, Pastor and Evangelist, composed this hymn in 1910. These words must have become more poignant for him a short one year later when he learned of the death of his family. He was in revival at a church near his wife's parent's home. He had left her and his three boys with his in-laws to hold services. It was reported to be a great revival with many saved. Late one night, he received a phone call that his in-laws home had burned to the ground. His lovely Sarah and their precious little boys had died.

It stopped him for a bit. He mourned. He questioned, "How could this happen while I was doing God's will?" But, he picked himself up. He began to preach again. He began to sing again.

Pastor Bridgers lived out his lyrics, "…fills my every longing, keeps me singing as I go."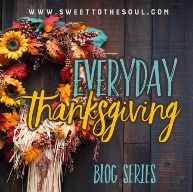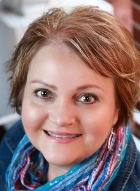 ​Being a wife, mom and serving women through her local congregation has been great preparation for Carmen Horne's passion – writing, speaking and, helping others move past brokenness. She has been married to her fella, Lary, for 38 years. Carmen is currently pursuing a certification in Christian Life Coaching through the American Association of Christian Counselors and is excited to see where God will use her training for His glory. She adores dark chocolate and visiting the beach. Her family makes their home in the Bayou State. You will find her talking about life at
carmenhorne.com
.
Posted in Everyday Thanksgiving, Sunday HymnBook
Tagged with hymn, praise, worship, thanksgiving