Thanksgiving Prayer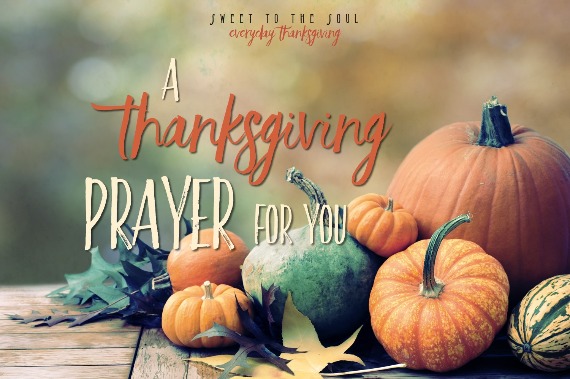 ​"Out of them shall come songs of thanksgiving,
and the voices of those who celebrate.
I will multiply them, and they shall not be few;
I will make them honored, and they shall not be small."
Jeremiah 30:19

​Father,
We are here this day with thanksgiving welling up in our hearts for You. (
Psalm 100:4
) You are so very great and greatly to be praised. (
Psalm 96:4
) Power and might belong to You and You alone. You are the Almighty God, the Holy One of Israel. (
Isaiah 43:3
) Sovereign Creator, You see and know all things. You are our Father. (
1 Corinthians 8:6
) We are in awe of You. (
Habakkuk 3:2
) You are so very worthy to be praised and thanked. (
Psalm 145:3
) Your goodness has no match. (
Psalm 34
) Your mercies have no end. (
Lamentations 3:22-23
) Your love has no bounds. (
Ephesians 3:18
) Those who know the power in Your Most Holy Name trust in You explicitly. (
Psalm 9:10
) Such a beautiful love You have for us! We are blessed to say, "You are our God!" (
Psalm 31:14-15
) There is NONE like you. (
Jeremiah 10:6
) Your majesty has no match and our hearts are grateful!
As Your beloved children, we proudly and confidently enter the courts of heavens with thanksgiving and praise! (
Psalm 100:4
and
Psalm 95:2
) For Your goodness, mercy, grace, and favor are given generously to those You call Your own. We find comfort that You personally wrap us tightly in this kind of holy love. (
Isaiah 12:1
) We will thank You for the abundance and security of Your love by making sure every detail of our lives-words, actions, all things-be done for the glory of the mighty, and powerful Name of Jesus Christ. (
Colossians 3:17
) Yes, our hearts are overflowing with thanks because You have brought us out of our personal prisons and into Your very presence; where You deal bountifully and lovingly with us. (
Psalm 142:7
) We are so very thankful Your Word dwells richly in us; teaching of Your great healing love and heavenly wisdom. (
Colossians 3:16
and
1 Thessalonians 2:13
) You have made known to us the beauty of Your Word and we want to honor You with our obedience to it. (
Daniel 2:23
and
Romans 6:17
)
Father, the victory and deliverance You have given us through Christ Jesus is a gift our minds cannot even comprehend and we are THANKFUL. (
1 Corinthians 15:57
and
1 Chronicles 16:35
) Our hearts are grateful! Thanksgiving will be on our lips every single time we bring a request to Your powerful and capable Hands. (
Philippians 4:6
) Our hearts are overjoyed that You hear every single word with great attention and care. (
John 11:41
) We want You to know we will never doubt Your goodness and Your most perfect will for us. We will wholly trust You even when our circumstances don't seem to be going the way we hoped or dreamed. (
1 Thessalonians 5:18
) We will trust You joyfully because Your dreams for us far exceed what we could ever think, dream, or imagine. (
Psalm 126
) We are thankful we can dream with YOU; our Faithful, True, and Living God. (
Revelation 19:11
)
Yes, You lead Your children faithfully through the path of life to where sheer delight and absolute joy is found...in Your presence. (
Psalm 16:11
) It is in Your presence we find answers, miracles, wonders, and understanding. We are thankful this is also where we find the peace of Christ; which can rule in our wounded and weary heart. (
Colossians 3:15
) We are overjoyed your love and peace comforts the broken through their pain and desolate places. Your comfort and truths heal the weary ones completely in areas the lies and tricks of the enemy have wounded or destroyed. You rescue and deliver Your own; every single time from his snares. For this; our voices will sing high praises to You and thankfulness will be on our lips; always! (
Isaiah 51:3
,
Jeremiah 30:19
, and
Psalm 109:30
)
Father, with all of our hearts, we give You our thanks today; for You are so very good and Your steadfast love for each and every one of us has no end! (
Psalm 138:1
and
1 Chronicles 16:34
) We are abounding in thankfulness for You. Thank You for always and forever answering the deepest cries of our hearts by loving us devotedly and perfectly. (
Colossians 2:6-7
and
Psalm 118:21
) Our hearts are humbled to be appointed for such a time as this to be in Your Kingdom's service. With THANKS, we want to obey Your beautiful command of loving others; so Your grace would continually be made known throughout the world; a broken world who needs You and Your love desperately. (
1 Timothy 1:12
and
2 Corinthians 4:15
) You are our strength, our shield, our help, our One True Love; You are whom our heart trusts and for that we are THANKFUL! (
Psalm 28:7
) We recount Your wondrous love, deeds, and works and lay at Your feet our THANKSGIVING this day! (
Psalm 75:1
and
Psalm 107:8
) With all our love! AMEN.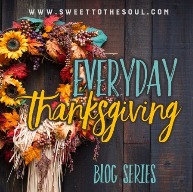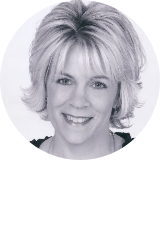 ​Sheila Mangum lives in Davidson, NC with her wonderful family; husband Steve, daughter Brittany, and son Stevie. She has a Masters Degree in Christian Ministry and a Bachelors Degree in Marketing and Business. She loves to read great Christian books, speak, write Bible Studies, and encourage others in their call. She spends the majority of her time with God, praying without ceasing, and loves Him devotedly! Connect with Sheila on her website at
SheliaMangum.com
Posted in
Everyday Thanksgiving
Tagged with prayer, EverydayThanksgiving