Blessed Assurance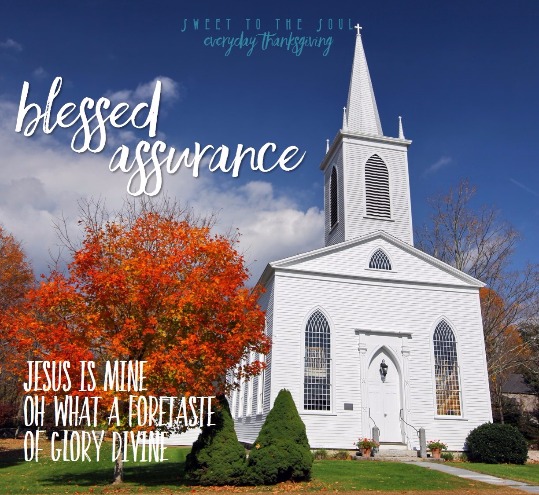 ​Blessed Assurance. Did the melody start playing in your mind? Have you heard or sung the song Blessed Assurance so many times that you know the words - or remember them once the song starts? Me? Enough to remember the words.


Blessed assurance, Jesus is mine!
O what a foretaste of glory divine!
Heir of salvation, purchase of God,
born of his Spirit, washed in his blood.
Refrain:
This is my story, this is my song,
praising my Savior all the day long;
this is my story, this is my song,
praising my Savior all the day long.

Perfect submission, perfect delight,
visions of rapture now burst on my sight;
angels descending bring from above
echoes of mercy, whispers of love.
(Refrain)

Perfect submission, all is at rest;
I in my Savior am happy and blest,
watching and waiting, looking above,
filled with his goodness, lost in his love.
(Refrain)

​The lyrics are from
The United Methodist Hymnal Number 369
Text: Fanny J. Crosby, 1820-1915
Music: Phoebe P. Knapp, 1839-1908
Tune: ASSURANCE, Meter: 9 10.9 9 with Refrain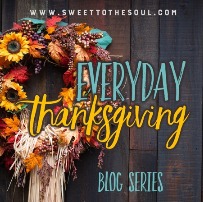 ​Susan B. Mead is passionate about her faith and spiritual fitness. She is an author, speaker, chaplain - and mom - with an MBA. She wrote Dance with Jesus: From Grief to Grace, which hit #1 Amazon Hot New Release in Christian Grief. Susan spent 22+ years with Johnson & Johnson and retired 10-years early as she realized stuff doesn't matter, but people do…she's now spending time with those who matter most to her.
Connect with Susan on her website at
SusanBMead.com
Posted in Everyday Thanksgiving, Sunday HymnBook
Tagged with hymn, thanksgiving, story, witness