Hope's Refuge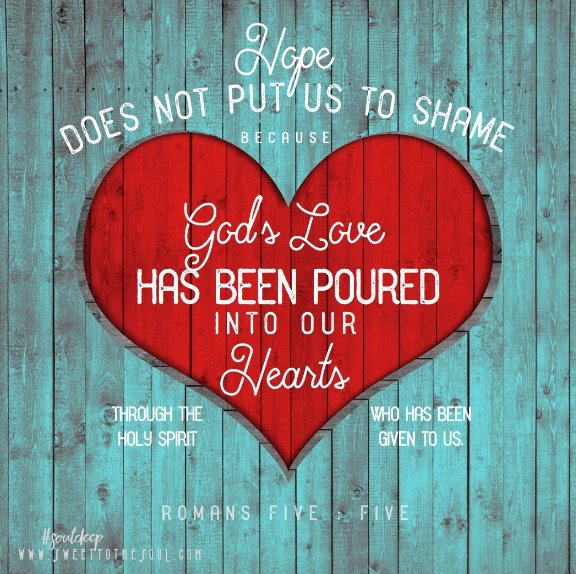 "​and hope does not put us to shame, because God's love has been poured into our hearts through the Holy Spirit who has been given to us." Romans 5:5


​Romans 5:5 can be summed up in just three short thoughts. First, the verse points
* to the assurance of hope,
* then to the abundance of God's love and
* finally to the means of receiving love as a gift of hope through the Holy Spirit.

You might be wondering, why all this talk about hope?

Hope is an important biblical concept and very few of us have hope or truly hope in the ways we ought to. The truth of the matter is, we believers have hope, because of God's love for us in Christ. We also are able to have high hopes because of God's work for us, as demonstrated in and through Christ's sacrifice on the cross.

The objective proof of hope is evidenced in the subject, that while we were still sinners, Christ died for us. Do you remember a time when you hated God and were still in rebellion against Him? Those times were not too long ago, especially in God's usage and economy of our time spent here on earth.

Christ died for both the just and the unjust. This action alone, which encompasses Jesus' obedience to the Father, demonstrates the magnitude of His love for sinners like you and me. If this does not give you hope to keep on living for Christ or convince you of God's abundant love for us, then we cannot be sure of what will.

Along with our three thoughts on hope mentioned above, we need to keep the following in mind. We are called to take refuge in the hope set before us. God does not mete out His love for us in tiny measures. No, rather, He goes all out! We could also say that He jumps all in by pouring out His love for us and into our hearts?

Let's not forget for one moment that the Holy Spirit dwells in the heart of every true believer. He is the ONE who communicates God's love to and through us. Since we are able to go on rejoicing in the hope of God's glory, let us show hope back by loving those that God sets before us. Always set out to be aware and conscience of God's love for those in our sphere of influence. Only the Holy Spirit can make hope real in our lives. Only the Holy Spirit can cause us to love the way Christ did, and that is simply unapologetically.

Be blessed today, holding on to the hope we have in Jesus and the love we have from the Father.


Today's blog post is the first in our #LoveIs #SoulDeep Daily Scripture Reading Series.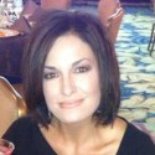 ​​I'm Misty Keith and ​I am a daughter of the King of all Kings, wife to Richard, Mommy to Reagan (11 years), Kylee (8 years), and Karis Delaney (6 years). I am a teacher by trade, an encourager and up-lifter by calling and a writer by practice. I understood from early adulthood and beyond that I would never fit. The Lord helped me to realize that He called me to stand out and because of this, I am forever grateful and at peace with how He has made me and who He has made me to be.
My family and I live just outside the Austin, Texas area. I homeschool all three of my children and teach Reading for a private college in the Master's/Credentialing program. I stay busy and enjoy the hobbies of Reading, Writing, Scrap-booking and Running. As a family, we attend Hill Country Bible Church. We enjoy traveling and take "family fieldtrips" often. All of life is an adventure and we are thankful for every life lesson that the Lord teaches us in the process.
You can catch up with Misty on
Facebook
Posted in not categorized
Tagged with no tags