Meet Our New Team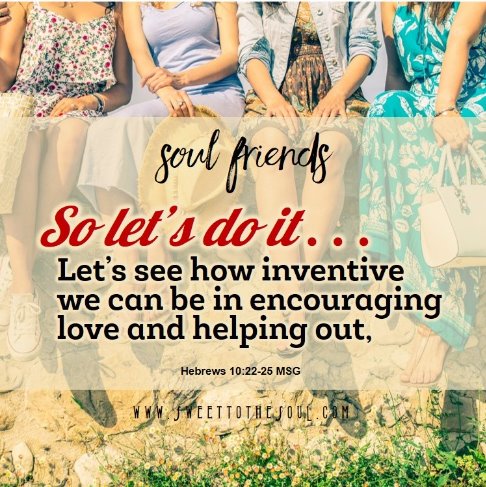 ​​"So let's do it – full of belief, confident that we're presentable inside and out. Let's keep a firm grip on the promises that keep us going. He always keeps his word. Let's see how inventive we can be in encouraging love and helping out, not avoiding worshiping together as some do but spurring each other on, especially as we see the big Day approaching."
Hebrews 10:22-25 MSG

It's a beautiful thing when God's daughters come together in a unified mission to share the love of God with others. It all begins with a "yes". And then another "yes" and then another, and so on and so on. God calls us to Him, and then He calls us to be together.
Together. To worship. To fellowship. To encourage. To minister.
​
Every beautiful soul you see here has a divine appointment between them and each of the others. A very single moment when God ordered all of the comings and goings of all of the Earth in such a manner so that His daughter's lives could collide for His divine purpose.
​Today we find ourselves walking God's path together, partnering with each other in ministry and cultivating a community of inspiration, encouragement and support.
And we would love to walk this path with you Soul Friends.
Come along and get to know each of these lovely ladies and I know you will love them as much I do. Follow the blog and watch for each of us to share our testimony, our God stories. Connect with each new friend directly through social media, their blogs and ministries.

​We look forward to spending this year in ministry together with each other and with each of you.
Blessings Soul Friends,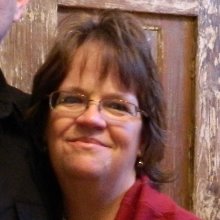 ​
Executive Director, Graphic Design
Jana Kennedy-Spicer is a wife, mom and Nana who is passionate about inspiring and encouraging women on their daily walk with Christ. A woman rescued and repaired by the grace of God, she loves to share about the realness of God's love, redemption and faithfulness. Embarking on a new life journey, she is dedicated to using her blogging, Bible teaching, writing, photography, drawing, painting and graphic designs to bring glory to the Lord.
Read more about Jana
Catch up with Jana on Twitter, Instagram and Pinterest.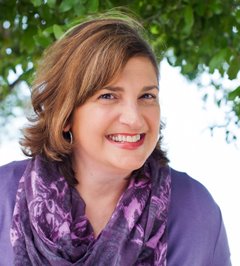 ​
Director, Social Media
I'm a wife and mom and love Jesus, coffee, and caramel. When not indulging on those, you'll find me writing at www.kimstewartinspired.com. My hope is to encourage women like myself to stop hiding, and start seeking God in our daily struggles. My favorite hangout is Twitter and I'd love to connect with you there
@kimstewinspired
. ​You can also Connect with Kim on Instagram and Pinterest.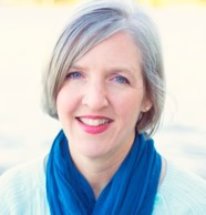 ​
Managing Copy Editor
Kristine Brown is a writer, dramatist, and teacher. She helps women and teen girls navigate the ups and downs of real life.
Kristine devotes her time to family, freelance writing, and her nonprofit ministry, More Than Yourself, Inc.
You can read more from her at
http://www.morethanyourself.com
. Connect with Kristine on Twitter , Pinterest , and
Facebook .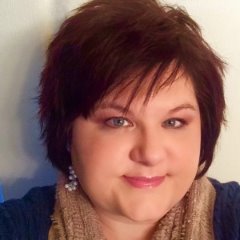 ​
Managing ​Content Editor
Stephanie K. Adams is a writer, speaker and founder of REAL Women Ministries, where a community of women gather to grow their Relationship with each other and God through Encouragement and Accountability to studying the Bible, and cultivating a Love for His Word.
Stephanie is also a contributing writer for Sweet Jesus Ministries and LifeNotes Cafe, and her writings have been featured at The Blythe Daniel Agency's Blog Spot, Chosen and Crowned Ministries, 818 Ministries, and Triple Negative Breast Cancer Foundation.
Stephanie enjoys reading, a good cup of coffee, and Saturday breakfast with her husband, Rick.
To join a community of real women studying God's Word, visit
http://www.RealWomenMinistries.org
and also connect on Facebook.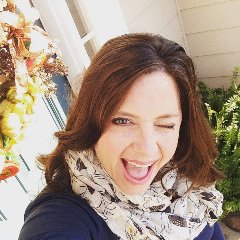 ​Jodie Barrett is a wife, mother, homemaker, office manager, teacher and speaker!
She enjoys using the gifts that God has given her combined with the wisdom gained from the Word and life experiences to motivate and encourage women to strengthen their faith and fitness.
She resides in the small town of Roanoke Rapids, NC and attends Calvary Baptist Church.
Catch up with Jodie on her blog at
Faithfully-Following.com
and Facebook and Instagram.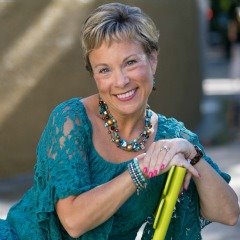 ​Author, speaker and board certified clinical neuropsychologist, Dr. Michelle Bengtson is also a wife, mother and friend.
She knows pain and despair firsthand and combines her professional expertise and personal experience with her faith to address issues surrounding medical and mental disorders, both for those who suffer and for those who care for them.
She offers sound practical tools, affirms worth, and encourages faith. Dr. Michelle Bengtson offers hope as a key to unlock joy and relief—even in the middle of the storm.
Connect with Michelle on her blog:
www.DrMichelleBengtson.com
and Facebook, Twitter, Instagram, Pinterest and YouTube.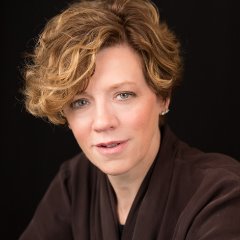 ​Rachel Britton is an author, blogger and speaker. Raised on the east coast of England, Rachel now lives in Massachusetts with her husband and three college-age children.
She is passionate about helping women become healthier in their relationship with God, with others, and with themselves.
Rachel is author of Prayer Zone Workout: Spiritual and Physical Exercise for the Heart, and its accompanying app. She loves to walk, swim and ski. Rachel cannot live without an early morning mug of English tea or a bar of chocolate.
You can connect with Rachel at www.rachelbritton.com
, on Facebook and Twitter.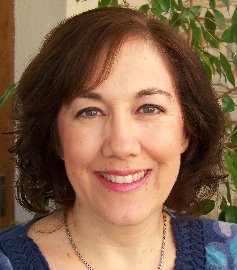 ​Betsy de Cruz enjoys God, life with teenagers, and dark roast coffee. She and her family live in the Middle East. Most days she feels privileged to live overseas; other days she wants to pull her hair out and catch the next plane home.
Betsy's passion is to encourage women to get God's Word in, so their faith can spill out, even during life's bumpy moments.
You can find Betsy at her blog,
faithspillingover.com
, on Twitter, Facebook, and on Pinterest.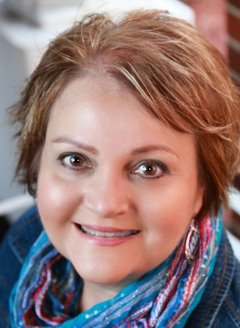 ​Wife, mom and Jesus girl best describes Carmen. She has been married to her fella, Lary, for 38 years and has one beautiful daughter.
She walks out her calling to women's ministry as a writer, speaker and Christian Women's Hope Coach, lending her ear and heart to those looking to find hope in the craziness of life.
Carmen is convinced her home in heaven will be beachside with a chocolate filled closet, but until that glorious day, her family makes the Bayou State their home.
You will find her #WalkingWithWomen at
carmenhorne.com
and on Facebook, Twitter, Instagram and Pinterest.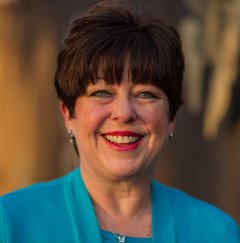 ​Susan B. Mead, author, survivor, and an individual who has dealt with multiple losses, is an empathetic, powerful, sought-after speaker with real answers. Susan is an author, speaker, wife and mom who lives with the love of her life, Holt, and 2 "old girls" - her labs.
She is also a Senior Ordained Chaplain, Certified by the International Critical Incident Stress Foundation, for individuals and groups suffering trauma.
Susan's best-selling book Dance with Jesus: From Grief to Grace, is available on Amazon.
Susan tweets @SusanBMead, posts scripture graphics daily on Facebook and Instagram and hosts the DanceWithJesus blog linkup each Friday at
SusanBMead.com
. Get connected!
Posted in
My Story
Tagged with fellowship, ministry, Hebrews