Prayer Bells of Heaven

He slowly turns the page in the big print songbook. His fingers are slow moving, fumbling with the pages.

They used to be stained with grease from old car parts. No matter how much he'd wash them with soap, the grease was still evidence of the hours spent under the hood of a car.

He clears his throat and speaks into the microphone. "Prayer Bells of Heaven. Would you like to stand with us?"

With those words I'm transported back to my childhood, of hiding under pews and crawling between other's legs, of being taken downstairs and reminded of how my behavior wasn't acceptable in church, followed by a hug and a reminder that even if my behavior wasn't always acceptable, I was always loved.

The sun shines through the window and hits the stained glass above his head.

He's wearing a suit, because for his generation, that's what you wear to church, and his hair is neatly combed.

He leads with a soft voice, not quite as strong as it used to be, but still proclaiming hope.

There are many things I associate with my grandfather. Hard work and the smell of gasoline and green work suits and peanut butter/cracker sandwiches. UK basketball and church vans and station wagons. Napping in the recliner while the grandkids run chaotically through the house.

And hymns. Meeting in the Air, Power in the Blood, and Prayer Bells of Heaven.

I can't read Daniel without hearing him sing about the three Hebrew children thrown in the flames. He's faced flames himself in his life. Being one of the older kids and having to help work to raise the younger ones. Losing a baby. Being the sole supporter of his family so his wife could stay home to raise the kids. Losing his wife of 60 plus years unexpectedly.

Or the story of Paul and Silas not worrying as they sat in a jail cell. I'm sure there have been times Papaw worried... but he never showed it. I can never remember the man without a smile on his face.

And Jesus, in the garden, praying until he sweat blood. Funny how I always associated prayer with my Grandma... but I'm confident that my Papaw could pray with the best of them, too.

Because he sings with conviction. Even though we have burdens, we have access to someone who can rid us of those. That prayer bell...our heavenly communication with God.

And He will answer. He does answer. Sometimes it's not as quick as we'd like. And sometimes it's not the answer we had hoped to hear.

But He never forsakes us.

I hope you enjoy the lyrics of Prayer Bells of Heaven. They ring true everyday. He understands. He listens. He acts.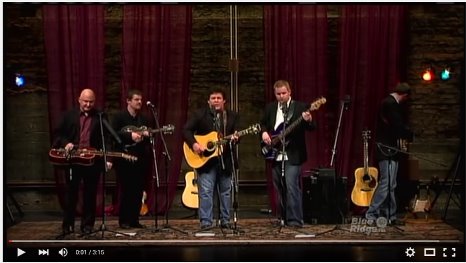 While we are living in this world of care
Many the burdens that we have to bear
But there's a prayer bell at the Lord's right hand
Give it a ring and He will understand

Prayer bells of heaven oh how sweetly they ring
Bearing a message unto Jesus our king
When you are burdened down with sorrows and care
Ring on and on for God will answer your prayer

Three Hebrew children to the fire were thrown
Because a worldly king they would not own
Jesus delivered and the king then saw
Prayer bells of heaven beat a man made law

When Paul and Silas were thrown into jail
They didn't worry who would go their bail
But on the prayer bells they began to ring
Off fell the stocks and they begin to sing

Into the garden Jesus went to pray
Until His sweat became as blood they say
Ringing the prayer bells there in agony
Bringing salvation that we might be free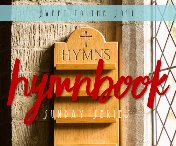 ​Today's blog post is part of our series
#SundayHymnBook
, where I have invited others to visit on Sundays and share about how a particular hymn or worship song has impacted their life.
How has this song impacted your worship experience?
I would love to hear from you in the comments below.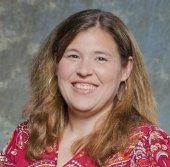 ​Lauren Bates is a Kentucky girl in love with Jesus, her man, her son, sports, and reading. She teaches nursing and in her spare time enjoys curling up with a good book and hiding away from the world. When she's not dreaming of the beach, she's tackling the world one load of laundry at a time (and often losing the battle!) She's trying to find her purpose and use her writing as a way to show God's grace and love.​Connect with Lauren on her blog:
blessedtobecalebsmomma.blogspot.com
Posted in
Sunday HymnBook
Tagged with hymn, prayer, heaven