Write-on Frames
I'm a Words of Affirmation girl, all the way.
If you've never taken the quiz to discover which of the Five Love Languages you most associate with, I highly suggest it as an activity for you and your next date night.
My husband and I received 3 copies of Dr. Gary Chapman's Book,
The Five Love Languages
, for our wedding. We definitely took the hint and studied up on all the ways we could make our mate feel loved.
Regardless of our love language, we all appreciate hearing our spouse say, "I love you!" It never gets old.
Sometimes the more masculine sex needs a little nudge in the right direction.
In
My Messy Desk
workshops, I've helped lots of ladies create just the motivation their husbands need to leave them love notes.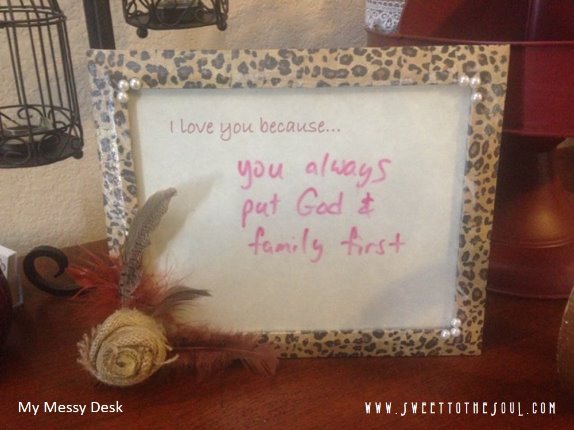 ​My husband and I usually take turns finishing the affirming statement. This is the last one he wrote the day he left for a year long deployment, so it will stay until he returns home.

This project is super simple, fairly inexpensive, and fun to do with your girl friends.

Optional Supplies:
You can make this project with nothing more than an 8x10 frame and the Insert Jana created, but it is a lot more fun to personalize it to match your decor. In this tutorial I'll give you several options for decorating your frame, choose what you like most from the following suggestions or come up with your own ideas.
Spray paint (make sure it works with the material your frame is made from wood, metal, plastic)
Hot Glue Gun
Acrylic paints for highlighting or distressing and brushes
Tissue Paper
Mod Podge and foam brush
Buttons or Jewels
Burlap or Ribbons
Feathers, twigs, dried moss
Wooden Letters or Shapes
Glitter (my favorite!)
Scrapbook embellishments
Shells
Faux florals (fabric, paper, burlap, plastic)
1. Prepare the frame.
Remove the back and the glass from the frame and set safely aside.
If you are going to spray paint your frame, do so in a well ventilated area and protect any surfaces nearby from overspray with a tarp or large piece of paper. Apply 2-3 light coats instead of one heavy coat. Let them dry according to the manufacturer's instructions on the can.
Once dry, you can leave it as is, or add some distressing using dry brushing. For this, I typically use a dark brown, metallic or cream. Select a paint that not only contrasts with your base color, but works with your decor. You don't need much paint for this size project, perhaps a dollop the size of a dime or less. Pick up a very small amount of paint on the brush, dab off even more on a scrap of paper and then apply it to the areas where wear and tear would naturally occur - corners, raised designs, or edges. Start small, you can always add more paint as you go. I recommend practicing your technique on a scrap first. Use long, quick strokes and have a wet paper towel handy to wipe up any unintentional strokes. Generally it is best to move with what would be the wood grain. Don't fret over this. If you really don't like what you've done, you can always add another coat of spray paint and start over.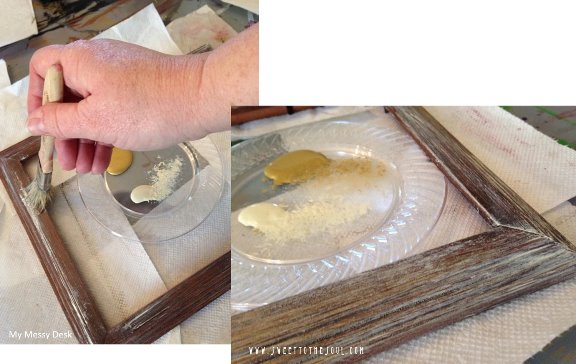 To apply tissue paper as in this leopard print frame. Tear or cut 3/4 inch by 2 inch strips of tissue paper. Work methodically in small sections. Smear a thin coat of mod podge on a section of the frame about three inches long. Cover the mod podge with tissue paper strips. This is messy and the best way to do it is with your fingers, smoothing any creases as you go. Make your way around the frame. Ensure you overlap and criss cross pieces to cover the entire frame. You don't have to be as deliberate with the back side. Once you finish, let this dry for 20-30 minutes and then apply a final coat of mod podge to seal.
2.
Select your embellishments
and consider their placement, while you are waiting for paint or mod podge to dry.
Odd numbered groupings of like items are visually appealing.
Before gluing anything down, make sure the placement works with all of the inserts you plan to use. If your insert is oriented for landscape, make sure your embellishments look good that direction and won't cover up a key part of the graphic or text.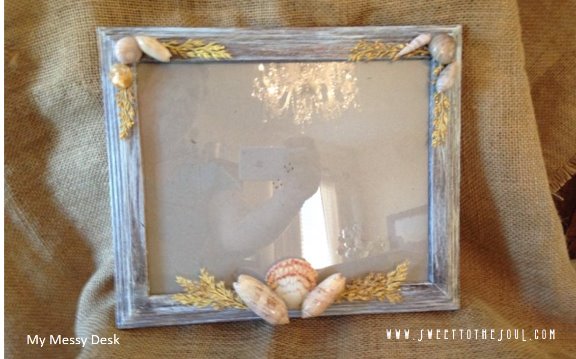 3. Download one of Jana's free printable for this project
OR
Type "I love you because…" in the top left corner of a document or presentation with your favorite font. Be sure you use the same paper orientation as you used to decorate your frame.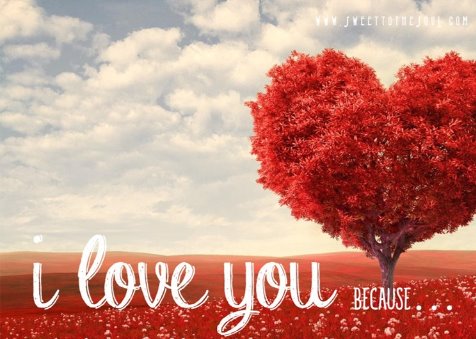 4. Print on white or cream card stock. Printer paper would also work, but I prefer the durability of card stock, especially if you'll be changing out your inserts.

5. Trim around the design to fit inside the 8x10 frame. You can use the glass to trace.

6. Add a personal message. If you are using a design that allows for your to leave personalized notes, you can write directly on the glass that came with your frame using dry erase marker.


​Just think of the possibilities. You could personalize one for each of your children and leave love notes for them in a special place. Or make them as gifts for your friends. Or for your kids' teachers. The free printable inserts also work great in regular frames.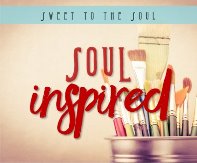 Today's blog post is part of our #SoulInspired series,
"I create so that my soul knows I am listening".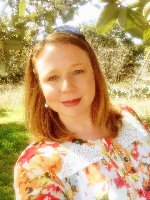 ​Liz Giertz is a Veteran turned Army wife who is passionate about helping women become the Masterpieces God created them to be. She hosts craft workshops though her business and writes devotional blogs at
My Messy Desk
.
Until the next set of orders arrive, she, her husband, and their two boisterous boys call FT Hood, Texas home.
Posted in
Soul Inspired
Tagged with craft, frame, printable