His Love Endures Forever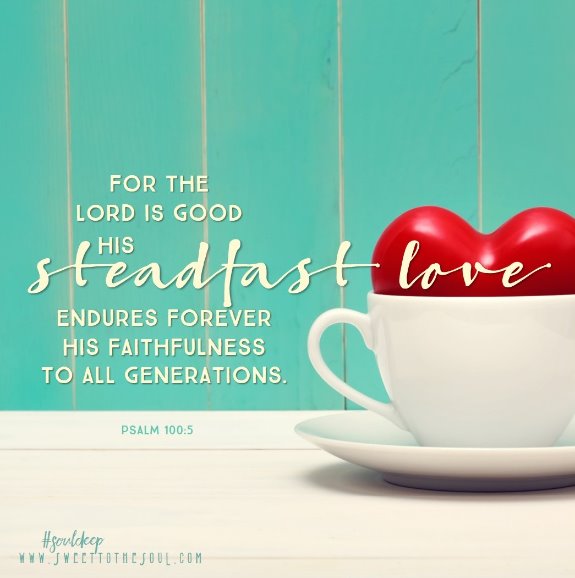 She was still smiling; still singing praise.

After an hour of pouring out the details of a very stressful situation, she was still smiling.

Adversity seems to be overwhelming in our stress filled days. It's everywhere we turn and just when our small part of the world seems calm we hear of someone else's world being rocked to the core. This was where I found my momma friend today.

Rocked to the core.

But smiling.

Not only smiling but calling on God, trusting Him to respond and praising Him for His goodness!

I'm learning to do the same. My knee-jerk reaction to adversity is worry. Worry is wasteful. Worry is painful. Worry is debilitating. I need a different knee-jerk reaction. A response that makes me stronger, builds up those around me and furthermore, a response that glorifies the Lord!

It never ceases to amaze me! Spending time with someone who encounters turmoil and comes out stronger on the other side of the storm motivates me to do the same. Lord, help me be that woman for someone. Help each of us.

Let's be a generation of women who shout praise in the storm and encourage one another to keep smiling!

Keep trusting! Keep praying! Keep praising!

Let's be a generation that lives out Psalm 100.

"Shout for joy to the Lord, all the earth.
Worship the Lord with gladness;
come before him with joyful songs.
Know that the Lord is God.
It is he who made us, and we are his;
we are his people, the sheep of his pasture.
Enter his gates with thanksgiving
and his courts with praise;
give thanks to him and praise his name.
For the Lord is good and his love endures forever;
his faithfulness continues through all generations."
Psalm 100:1-5

Difficulties will come, but every day is filled with goodness.
We just need to consider our focus:
If we have time to be discouraged we have time to encourage.
If we have time to worry we have time to pray.
If we have time to complain we have time to praise.
Let's be women who shout joy!
Women who worship with gladness!
​When we sing God's praise we have the powerful ability to usher in the presence of God into an otherwise desperate situation.

​Let's be women who trust that "the Lord is good and his love endures forever" so that other women see our joy, even when we are rocked to the core, and become that next generation of girls who understand and trust the love of Jesus!

​Blessings Soul Friends,



Today's blog post is part of our #SoulDeep Daily Scripture Reading series: #loveis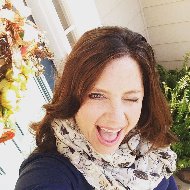 ​Jodie Barrett is a wife, mother, homemaker, office manager, teacher and speaker!
She enjoys using the gifts that God has given her combined with the wisdom gained from the Word and life experiences to motivate and encourage women to strengthen their faith and fitness.
She resides in the small town of Roanoke Rapids, NC and attends Calvary Baptist Church.
Catch up with Jodie on her blog at
Faithfully-Following.com
Posted in
Soul Deep Scripture
Tagged with #loveis, Psalm, praise