Love Grabs Hold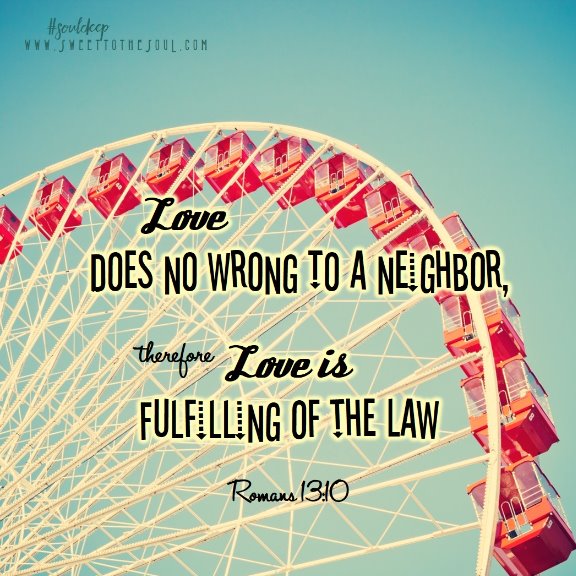 ​The Go-Go's latest hit blared in the background. Shimmering lights from the disco ball studded the floor with star-like shapes. This was our Friday night ritual. My best friend and I arrived early, as usual, ready to try out our new skates. Did I mention the cool pink pom-poms with bells tied to the tops?

Five dollar allowance in hand would get us in the door, plus a few games of Galaga or Centipede. And maybe a cola. The best part of the night though was our dare-devil trick.

We started at opposite ends of the rink, and when one of us gave the signal, we raced toward the center circle as fast as our scrawny legs could go. Then as we reached the middle, our crisscrossed arms grabbed hold and began spinning round and round. Fast. If one of us had decided to let go, we would have fallen backward to our doom. We held on with all the strength we could muster.

God's love for us is a lot like that firm grip.

Just as my dear friend and I determined to hold onto one another for dear life, God does not lose his grasp on us once His love takes hold. We may try our best to slip away, but His "steadfast love endures forever" (Psalm 136:1).

​Love grabs hold. Love hangs on. Love never lets go.



​And with this promise to wrap His loving arms around us eternally, God also wants us to practice that same committed love with others. His desire is the essence of this scripture:
​ "Love does no wrong to a neighbor; therefore love is the fulfilling of the law"
(Romans 13:10 ESV).
​
In the preceding verses of this chapter in Romans, Paul explains how loving each other fulfills the law set forth by God. We have a hard time associating love with the law, but Paul is referring to the commandments here – God's law. Paul reminds us that the sum of all the commandments is the challenge to love our neighbors. "Love fulfills the law." God's love never leaves us, so likewise we should not forsake loving those around us.

Even when people try to push us away.

Even when someone is unlovable.

Even when others make bad choices.

Even when they don't believe the same way I do.

​Yes, our call is to love others because God loves us, which He demonstrated with the greatest sacrifice in history.

Because when I tried to push Him away, when I was unlovable, when I made bad choices and didn't believe – God held onto me with His forever love.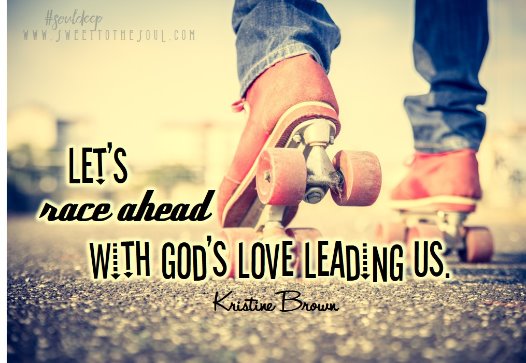 ​So will you strap on your skates now and join me? Let's race ahead with God's love leading us. Let's spin wildly with reckless abandon. We have a great love to share with others today. It's time to hold on and not let go!
​Blessings Soul Friends,


Today's blog post is part of #SoulDeep Scripture series #loveis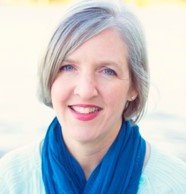 ​Kristine Brown is a writer, dramatist, and teacher. She helps women and teen girls navigate the ups and downs of real life.
Kristine devotes her time to family, freelance writing, and her nonprofit ministry, More Than Yourself, Inc.
You can read more from her at
http://www.morethanyourself.com
Posted in
Soul Deep Scripture
Tagged with #loveis, Romans