Grace Upon Grace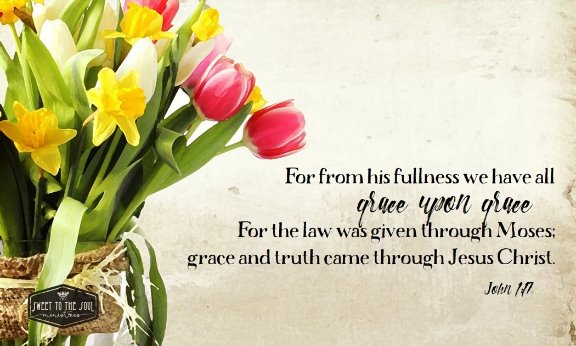 "For from his fullness we have all grace upon grace, for the law was given through Moses; grace and truth came through Jesus Christ." John 1:17


The other day I began to think about my sin. Now, I think most of us know we're sinners. We know that we do things wrong. But I don't think we often really, really contemplate the magnitude of our sin.

So this particular morning, I began to think back over my attitude, my thoughts, my agenda. Even on the best of mornings, when I hadn't even had time to lose my temper or to say words I wish I could take back, my mind and my heart had been furiously brewing sinful thoughts and desires.

Our sin nature is a constant battle. And I think we get so used to it, that we often only count the big sins. The big mess-ups. The ones that are the most visible or most damaging or most visceral.

But oh, the enormity of our sin.


It's been a long time since I've really confessed all that finds a place in my heart and mind. I'm really good at asking forgiveness for the general category of my sin but not as apt to turn the microscope on the nitty-gritty. Here's a list I began to think through just for starters:
Pride. Fault finding. Mixed motives. Worry. Thanklessness. Impurity. Lies. Half-truths. Greed. Selfishness. Demanding my rights. Self-righteousness. Complaining. Blaming. Holding grudges. Unkindness. Jealousy. Covetousness. Anger. Rudeness. Gossip. Dishonesty. Drawing back from God. Disobedience. Faithlessness. Abusing freedom in Christ. Rejoicing at someone's difficulty. Not turning away my eyes. Not turning away my ears. Creating division. Stirring up strife. Unforgiveness. Discontent. Loving money. Idolatry.

​I began to mentally tick through this list as I scrutinized my sin that morning. And then I added the sins of the day before and those of the week before. Then I tried to wrap my mind around the magnitude of my sin for every day of every week of every year of my life.

Oh, the enormity of my sin.


And not just mine. I extrapolated the immensity of all sin for all mankind -- every person, every people group, every continent, every century. It's too huge to imagine. Too much to even try to calculate.

​But that immeasurable burden is the weight that Jesus bore on the cross.

​"And the Word became flesh and dwelt among us, and we have seen his glory, glory as of the only Son from the Father, full of grace and truth. (John bore witness about him, and cried out, "This was he of whom I said, 'He who comes after me ranks before me, because he was before me.'") For from his fullness we have all received, grace upon grace. For the law was given through Moses; grace and truth came through Jesus Christ." John 1:14-17



Read that list again. Go back through the list and this time, after every single sin, imagine it covered by this: grace. Grace upon grace upon grace.
​
​If the sin of the world is immeasurable, the grace of God is inexhaustible.

"What an abyss is the grace of God! Who can measure its breadth? Who can fathom its depth? Like all the rest of the divine attributes, it is infinite."
~ Charles Spurgeon
​
John 1 tells us that Christ ushered in not only grace but truth. One without the other is an imbalance and skews who we are and what Christ has done.

Truth shows us our real selves.
Grace robes us in righteousness.

Truth shows us our real need.
Grace gives what we could never earn.

Truth shows us the way.
Grace makes the way possible for us.

Truth shows us the Savior – Jesus.
Grace makes us His friend.

This Easter season, do you know the weightlessness of grace? Do you know the promises of truth? John 1 tells us it is found in the Only Begotten Son, Jesus.
Blessings Soul Friends,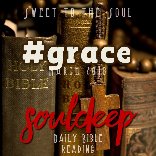 Today's blog is part of our #SoulDeep Daily Scripture Series #grace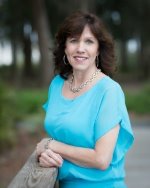 ​Lisa Appelo is a single mom to 7 and unexpected widow, writing about the faithfulness of God and all of the crazy good lessons He teaches at
TrueandFaithful.net
.
Posted in
Soul Deep Scripture
Tagged with #grace, 1 John, sin