Foundation in Faith
How Deep Are Your Footers?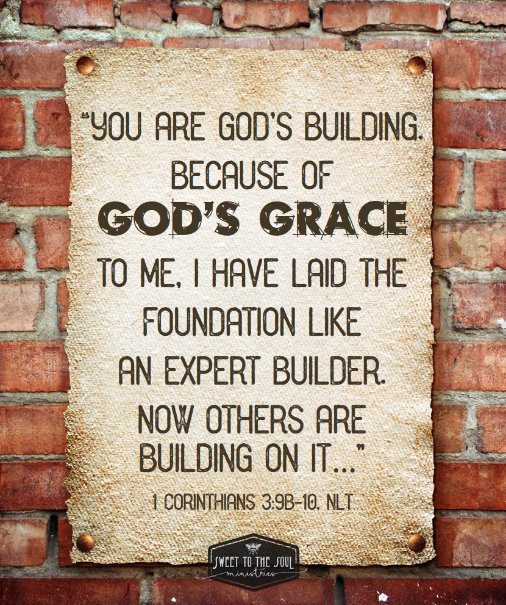 ​"You are God's building. Because of God's grace to me, I have laid the foundation like an expert builder. Now others are building on it…"
1 Corinthians 3:9b-10, NLT


​Like a finely crafted suit, a building's foundation must be tailored to the site. Leave out a step and the fits not right. The foundation will fail.

As I read a bit about foundations, I learned that they do much more than keep our buildings above ground. They keep out moisture, shields against the cold, and resists the earth's movement. There is no security in a weak foundation.

Paul recognized that we can never help others lay a solid foundation in faith without the grace of God. We might have natural abilities and skills, but the grace of our Lord, Jesus Christ, is the key ingredient.

Who more than Paul understood God's grace? He called himself a Hebrew of Hebrews1, but he also professed he was chief among sinners2. When he fell to his face on the road to Damascus3, grace saved him that day and grace supplied the confidence that he would need to become an expert builder of The Church.​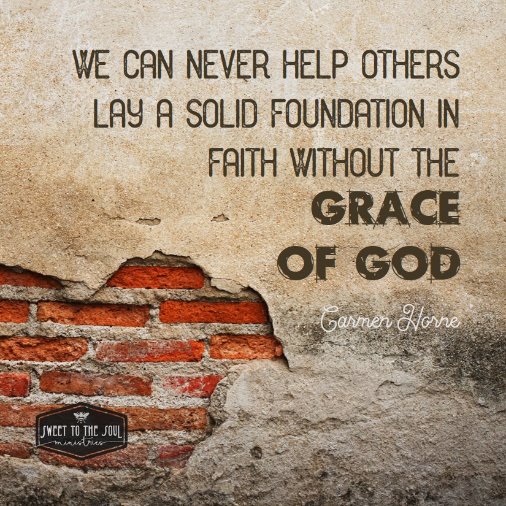 ​Just like Paul, you and I are living a life covered by God's grace. We are also sinners, saved by grace through Jesus Christ. It is through the power of the Holy Spirit that we build a solid foundation for our lives. So are we? Would God consider us expert builders, builders that He would trust to help others? Skilled in the kind of workmanship that can continue to develop upon the foundations laid by those before us?

Have we dug our footers deep? The deeper the footer, the stronger we will be. Being a shallow Christian is going to make our buildings shaky. They won't be squared up and level. They will sway with this doctrine and that doctrine, never really understanding for ourselves what true.

​Let's try to get out of the mentality that it's ok to depend on our pastors, evangelist and teachers to "tell" us what the Bible says and how it applies to our lives. The Holy Spirit will speak through God's word to us. In the times we live, we must know what the Bible says for ourselves, because we will want to listen to those who tickle our ears. And, there is a lot of ear tickling happening around us.

​Have we placed a moisture barrier and insulated against the cold? Are there cracks (even little hairline ones) that have allowed for a degree of compromise in our walk? I think this is the most common weakness for us. We just don't pay attention when we begin to change. It's so gradual. We begin to use the world around us as the measure of "holy" instead of the word of God. We live our lives better than "them", right?

​Helping others (especially our children or children in the faith) build a strong foundation, or shore up a weak one, is going take us living a life we say we do ya'll.

Dig down deep. Seal up the cracks. Mix in the good materials of God's Word, prayer and lots of love with a big heaping scoop of God's grace. Then we too, by God' grace, will be expert builders and can help those around us live victorious.

​Blessings Soul Friends


​1 Philippians 3:5-6
2 1 Timothy 1:15
3 Acts 9: 1-19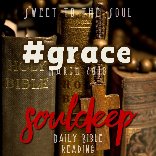 Today's post is part of our #SoulDeep Scripture Reading Series - #grace


​Wife, mom and Jesus girl best describes Carmen Horne. She has been married to her fella, Lary, for 38 years and has one beautiful daughter.
She walks out her calling to women's ministry as a writer, speaker and Christian Women's Hope Coach, lending her ear and heart to those looking to find hope in the craziness of life.
Carmen is convinced her home in heaven will be beachside with a chocolate filled closet, but until that glorious day, her family makes the Bayou State their home.
You will find her #WalkingWithWomen at
carmenhorne.com
Posted in
Soul Deep Scripture
Tagged with #grace, 1 Corinthians, foundation