God Knew We Would Need Grace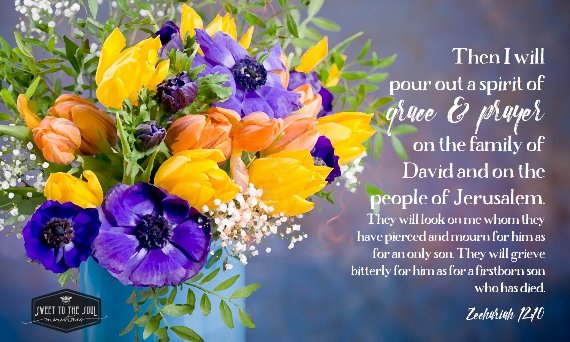 Her husband served the Lord faithfully for years. Now he was gone, and the grief crippled her. To make matters worse, she had no way to pay the bills. Bill collectors kept calling. Would her sons have to leave her to go work off the debt?

She needed a miracle.

The burden the widow carried threatened to crush her under its weight. When things looked hopeless, she went to the man of God for help. Her husband worked with him for years. She knew if anyone could do something, he could. His name was Elisha. He simply asked her, "What do you have in your house?"

All she had was one flask of olive oil – nothing more. But one flask and a willingness to receive was all she needed. Oh, and lots of empty jars.

Elisha instructed her to pour oil from her flask into one empty jar, and then to keep pouring. Her sons brought her every empty jar they could find. They rummaged through their meager home. They borrowed from neighbors and friends. The widow filled one jar, then another, then another.

The oil kept pouring until the jars stopped coming. And with that one miracle, she had everything she needed.

​"Then I will pour out a spirit of grace and prayer on the family of David and on the people of Jerusalem. They will look on me whom they have pierced and mourn for him as for an only son. They will grieve bitterly for him as for a firstborn son who has died" (Zechariah 12:10 NLT).

In this scripture, the prophet Zechariah foretold the most significant event in the future of God's people – the day Jesus would give his life as a willing sacrifice for us. Historians date this prophecy around 480 B.C., roughly five hundred years before that day.

Reading God's message in this passage, I can't help but think of the widow woman and her empty jars.

​"I will pour out a spirit of grace…"

​How could God be so generous with this gift of grace when His only son died for my sins? I didn't deserve such mercy. So why would He do it? Why would He pour out a spirit of grace, just for me? Because He knew exactly what my weary heart would long for.

​"They will look on me whom they have pierced and mourn for him as for an only son."

​God knew we would grieve as we looked upon the face of our Savior who loved us that much. He knew we would carry the weight of responsibility that our sin caused him to endure such suffering. He already saw the tears we would cry as He lifted that burden from us and placed it on the cross.

God knew we would need grace.
And just like the widow's unending stream of oil,
the grace God poured out fills us over and over.


When I speak harsh words to my kids - grace.
When someone I love dies - grace.
When I'm buried under a pile of dirty dishes and laundry - grace.
When I make a bad choice - grace.
When I doubt my worth - grace.
​
God gave us enough grace to cover it all. So as we approach Good Friday and think about Jesus' sacrifice, let's remember these three things about the widow's story.

​Her jars had to come to the prophet empty. "And Elisha said, 'Borrow as many empty jars as you can from your friends and neighbors.'" (2 Kings 4:3).

The oil-filled jars paid off her debts. "When she told the man of God what had happened, he said to her, 'Now sell the olive oil and pay your debts…'" (2 Kings 4:7).

The oil was enough to provide for her family for a lifetime. "…and you and your sons can live on what is left over" (2 Kings 4:7).

​Let's come to Him empty today, ready to be filled. Let's remember to always thank Him for paying our debts so willingly. Let's lift our jars to God with gratitude and accept His gift of grace for a lifetime.

​Blessings Soul Friends,


Today's blog is part of our #SoulDeep Scripture series #grace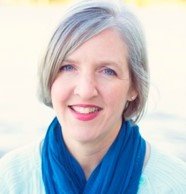 ​Kristine Brown is a writer, dramatist, and teacher. She helps women and teen girls navigate the ups and downs of real life.
Kristine devotes her time to family, freelance writing, and her nonprofit ministry, More Than Yourself, Inc.
You can read more from her at
http://www.morethanyourself.com
.
Posted in
Soul Deep Scripture
Tagged with #loveis, #grace, Zechariah, miracle