But Take Heart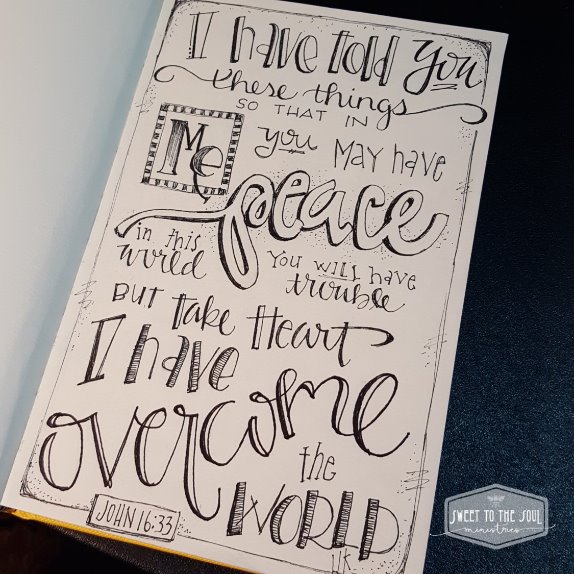 "I have said these things to you, that in me you may have peace. In the world you will have tribulation. But take heart, I have overcome the world."
John 16:33 ESV

Let's set the scene.

There is Jesus. And these 12 men – his disciples – which he has spent his earthly ministry pouring in to, teaching about the grace and true love of God, discipling them so that they can disciple others, preparing them for what is about to happen in just a few short hours.

It's their last night together, He knows He is leaving, they do not. He knows what is coming, they do not.

Time is up. Time for final words, final instructions.

And what does Jesus choose to give these men whom He loves so much?

Comfort.
Confidence.
Reassurance.
Peace.

You see, Jesus knew what was up ahead and he knew it would be difficult for these men he loved so much, he knew they would be scared and he knew he wouldn't be there to help them, so he wanted to give them his words that they could recall and be comforted.

​It was early, the sun wasn't even up yet, and I was walking my youngest out to the car so we could go the hospital for her surgery. It was day surgery. A simple surgery.
But it was my baby, and did I mention it was surgery.
She was only seven and she sat there quiet, her eyes wide with anticipation. She was scared.
As I had done the night before, I retold – step by step – what the doctor was going to do, how long it would take and how she might feel. And at least every other word was, "you will be OK."
I didn't want her to be scared. I knew she was facing a scary unknown situation and I could not be there with her, but I didn't want her to be scared. So I told and retold her what was going to happen and that it would be OK, in hopes that when it did actually happen, when she was alone, she would remember that momma said it would all be ok, and she would be not so scared.
That was almost 20 years ago now, and over those 20 years I can recall so, so many times when this scene was repeated. Oh the circumstances were different, but the same sweet eyes were wide with anticipation… and just a bit scared of the unknown.

​Jesus knew what the next day would bring for his disciples, he knew what the next weeks and years would bring. He knew it would be scary, it would be hard, and that he would not physically be there with them. But he also knew in the end, it would all be ok.

So he wanted to prepare them.

I love that Jesus told them flat out that life was going to be difficult. "… you WILL have tribulation.." The realist. No sugar coating it, no might or maybe, no if or perhaps… you WILL have some hard times.

And then one of my favorite words in the Bible…

But

"But take heart, I have overcome the world."

Jesus could see the future, not just their future, but all the way to the end. He could see each of their lives from their first breath to their last, and he knew it would all be ok.

It wouldn't be easy, but it would be ok. It wouldn't be comfortable, but it would be ok.

The enemy that would be after them, engaging with them, being the catalyst behind their tribulation and hard times – was already defeated!

"Therefore God exalted Him to the highest place, and gave Him the name above all names, that at the name of Jesus every knee should bow, in heaven and on earth and under the earth, and every tongue confess that Jesus Christ is Lord, to the glory of God the Father.…"
Philippians 2:9-11 BSB

This message is for us too.

​We are not promised a life of ease, a life full of big homes and shiny objects, a life of full bank accounts and careers with big titles. No, we are never told we will have prosperity.

We are told we will have tribulation.

But take heart….

When we do, Jesus is there. That enemy unleashing everything he's got against you and your family, has already been defeated.

You're an overcomer
Stay in the fight 'til the final round
You're not going under
'Cause God is holding you right now
You might be down for a moment
Feeling like it's hopeless
That's when he reminds you
That you're an overcomer
You're an overcomer

The same man, the great I am
The one who overcame death
Is living inside of you
So just hold tight, fix your eyes
On the one who holds your life
There's nothing he can't do
He's telling you

​Mandisa - Overcomer Lyrics
Songwriters
Benjamin Glover, Christopher E. Stevens, David Arthur Garcia
Published by
Lyrics © Universal Music Publishing Group

"...for everyone born of God overcomes the world. This is the victory that has overcome the world, even our faith. Who is it that overcomes the world? Only the one who believes that Jesus is the Son of God."
I John 5:4-5 NIV
Download a FREE Printable of today's scripture art: John 16:33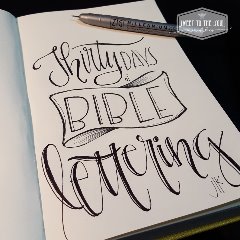 Today is the first day of the second round of #30DaysofBibleLettering.
A fun little exercise in which you take a particular Bible verse and letter it. Plainly, creatively, by hand, in paint, with a pencil, on the computer, in a book or one a scrap piece of paper. Just letter a verse. The hashtag isn't mine, but when I first saw it popup in my IG feed, I knew I had to join in.
You want to join us?
Find out more and get the scripture list at
www.30daysofbiblelettering.com
.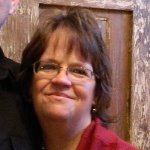 ​Jana Kennedy-Spicer is a wife, mom and Nana who is passionate about inspiring and encouraging women on their daily walk with Christ. A woman rescued and repaired by the grace of God, she loves to share about the realness of God's love, redemption and faithfulness. Embarking on a new life journey, she is dedicated to using her blogging, Bible teaching, writing, photography, drawing, painting and graphic designs to bring glory to the Lord.
Posted in
Soul Inspired
Tagged with #30DaysofBibleLettering, John, overcoming