Kind or Corrupt Words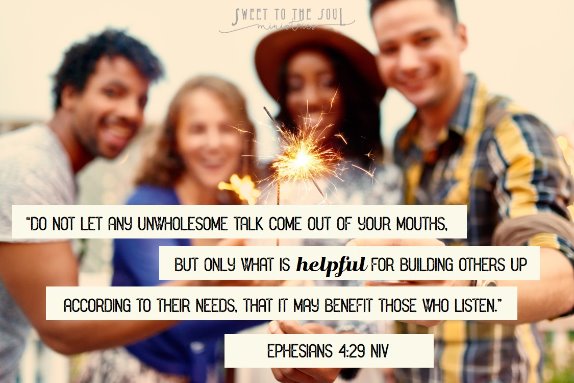 ​"Do not let any unwholesome talk come out of your mouths, but only what is helpful for building others up according to their needs, that it may benefit those who listen." Ephesians 4:29 NIV

Sitting at my desk while skillfully ignoring my math teacher's lesson, I penned the words that would cut clear to the heart. It was 7th grade, and I had just received a note from my friend that took put-downs to a whole new level. Now, it was my turn.

We filled our days with the back and forth of mean words. But they always came in scribbled notes, folded neatly with a little tab sticking up that read, "Pull here." As if the cute folded paper could in some way cushion the blow.

Back and forth it went. One note passed after 1st period, and a response handed back at lunch. Put-downs were an art form. The more we practiced, the meaner the words sounded. The funny thing is – we never would've said those words to our friends in person. Somehow, putting them on paper made them seem not real.

Twenty plus years later, those notes seem so distant. You don't see much note-passing in junior high anymore. Now kids and grown-ups alike turn to cell phones and social media to communicate. And our newfound tools provide an even easier way to be hurtful.

I often thank God that social media wasn't yet invented when I was in school. I can just bet I would've fallen into its trap. The method may be different, but the ease of writing destructive words hasn't changed a bit. Most of us with social media accounts have seen evidence of this, and some of us have been the victims.

Just like in the past, putting words on a screen somehow makes them seem not real. But they are real, and they inflict pain beyond what we can imagine.
​
​"Do not let any unwholesome talk come out of your mouths,
but only what is helpful for building others up
according to their needs, that it may benefit those who listen."
Ephesians 4:29 NIV

When I became a Christian, God began right away teaching me about the power of words. I guess He knew that changing the way I spoke would be a long process!

God gave us today's scripture through the apostle Paul in his letter to the church at Ephesus. Paul's admonition brought both conviction and healing to me as I desired to walk more closely with God.

But even today, this verse serves as a continual reminder of the importance of our words. Although our put-downs may be a thing of the past, hurtful words can come in different forms. Something as innocent as telling what we heard about someone can cause lasting damage.

Yes, a harsh word can consist of much more than an insult. In other biblical versions, "unwholesome talk" is also referred to as: foul or abusive language, corrupt words, and corrupting talk.
​
​Lord, help us keep silent when we are tempted to engage in unwholesome talk.

​Through prayer and reading what God's Word says about the power of our speech, I've come to plant this truth deep in my spirit.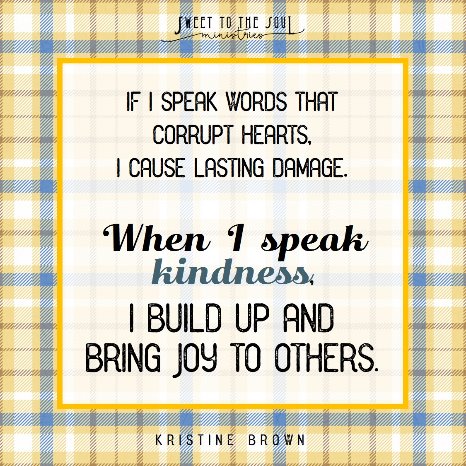 ​If I speak words that corrupt hearts, I cause lasting damage.
When I speak kindness, I build up and bring joy to others.


​I want nothing more than to bring joy to Jesus. He teaches us over and over to fill each other up with encouragement by sharing uplifting words. So let's commit today to use wisdom when choosing our words.

We can know without a doubt that taking this truth and applying it to our lives every day pleases our heavenly Father.

​Blessings Soul Friends,​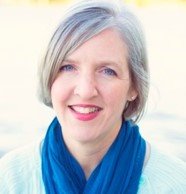 ​Kristine Brown is a writer, dramatist, and teacher. She helps women and teen girls navigate the ups and downs of real life.

Kristine devotes her time to family, freelance writing, and her nonprofit ministry, More Than Yourself, Inc.

You can read more from her at http://www.morethanyourself.com
Posted in
Soul Friends
Tagged with Ephesians, words, #GraciousWords