One Jar at a Time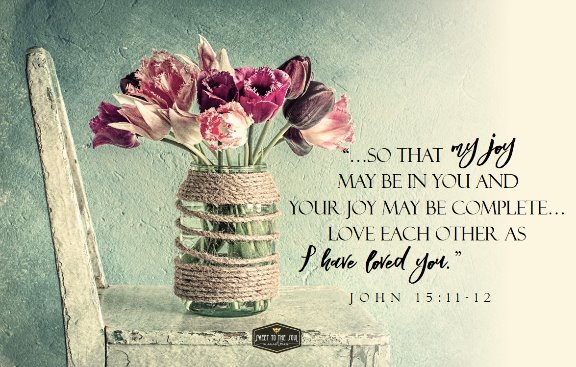 ​Eating handfuls of fresh blueberries in my kitchen, it hit me!

"Do something nice for your friend. "

Popping another blueberry into my mouth, making blueberry tea came to mind. It was hot, it would be refreshing.

Then, like a wack on the back of the head, it hit me again.

"I've been asking you to use little ways to share joy, here is your opportunity. "

These weren't just ideas; this was God's spirit prompting my thoughts.

"I'm in Lord!"

Pulling sugar and jars from my pantry I began on a mission. I turned from my no's and excuses around and embraced the call that God had placed on my heart a few months earlier and said, "Yes", with an arms wide open in praise.

"I'm here Lord, send me!"

Right in the center of my kitchen I let down my walls of fear to respond yes to the prompting of God. As I poured the blueberry sweetness into the jars for delivery a name came to mind:
One Jar At A Time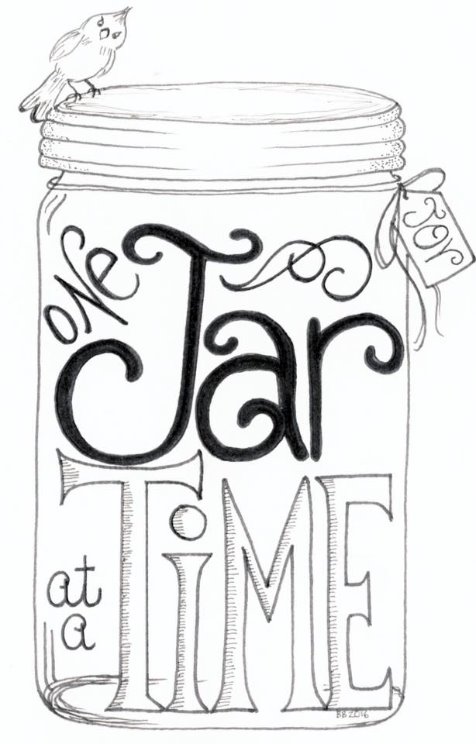 ​
It was a personal proclamation to the excuse in my head;
I can't change this big world with little jars
.
BUT GOD.
God could use my little to deliver joy to the world one jar at a time. My big God is always capable of taking my willing little to do great things for others. It's who He is and how He works. He takes our little, multiplies it by His big and it equals great results for His glory.
Months earlier, there seemed to be no room for a yes in my life. Even though God had placed a vision on my heart I was tired. No, beyond tired. I was worn out! Furthermore I didn't understand why on earth would I need to put things in jars. About that same time I was preparing to teach a bible study based on the book,
Come With Me
, by Suzanne Eller. The story of Peter and the fishermen coming into shore after a long workday with no catch was speaking to my heart fresh (Luke 5:1-11). In the familiar I realized something fresh. Peter and the others were tired from the work they had already done. They were packing up and likely preparing for rest when Jesus requested they toss the nets out again. There was not a lengthy explanation or even a hint that great numbers of fish would be the result. But Peter and others let down the nets again. And Jesus took Peter's little, multiplied by His big and it equaled great!
This is where I was, tired and ready for rest. And God was asking me to let out the nets again.
Part of my yes to God that day in my kitchen was to ask others to join in a journey to deliver joy one jar at a time. To use a simple gesture to offer hope and joy to others in order to share the love of Christ. This is your personal invitation to help!
It is as simple as 1-2-3.
1-Fill a jar with anything that will brighten someone's day.
2-Deliver the jar with love.
3-Ask the recipient to pass the jar onto someone else after they fill it with joy.
Keep it simple! Use the things you have or buy just a little extra of something at the store. The possibilities are endless. Candy, soup, flowers, cookies, small notes of encouragement, coins, crayons, herbs…anything!
Wash out old jars and fill them with sweetness. Or use jars already filled, like a jar of peanut butter (we did to soldiers overseas) or a jarred candle.

​Why a jar?

No other reason than that is the vision that was provided as we prayed. And God has been faithful to show us since we stepped out in faith that jars travel well across town, across state, and even overseas. They are plentiful, something we throw away, and come in glass and plastic. Most importantly, they are a vessel being used to deliver joy so others see and know the love of Christ.

Jars! One Jar at a time!

Blessings Soul Friends,

For more information about how you can participate in Faithfully Following's
One Jar At A Ti
me program and to receive their FREE resources, connect with Jodie and her ministry partner Donna, at :
Faithfully Following Ministries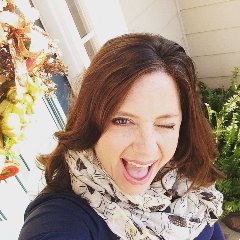 ​Jodie Barrett is a wife, mother, homemaker, office manager, teacher and speaker!
She enjoys using the gifts that God has given her combined with the wisdom gained from the Word and life experiences to motivate and encourage women to strengthen their faith and fitness.
She resides in the small town of Roanoke Rapids, NC and attends Calvary Baptist Church.
Catch up with Jodie on her blog at
FaithfullyFollowingMinistries.org
Posted in
Soul Inspired
Tagged with joy, creative, jar