Which Way Do I Go?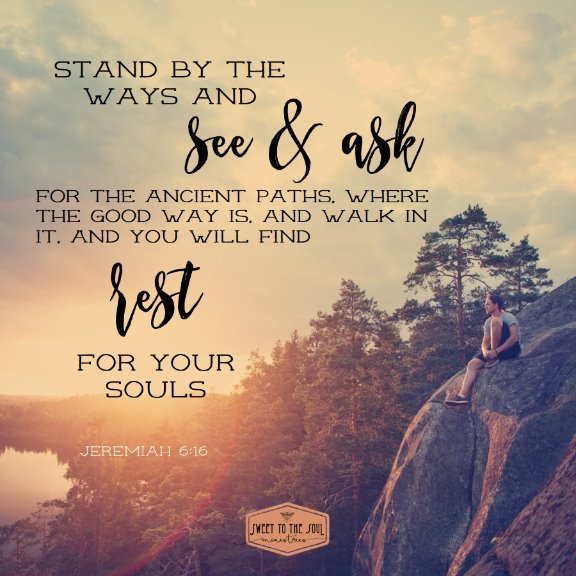 I was standing at the crossroads of decision. Whether to go or to stay. One felt forward and one felt backward. One was exciting and one brought on anxiety. Which way do I go?

So I did what I was supposed to do, I prayed. I ask God to provide direction.

Then like a pitcher shaking off the sign given by the catcher, I kept shaking off God's sign. Nope, not that one. Give me another. Nope not that one, give me another. [intensifying my no] No, not-that-one.

So left I went when God signaled right. I had chosen my path.

In The Best Yes, Lysa TerKeurst explains, "God tells us the right way to go, but we have to make the choice to do so. Choices and consequences come in package deals. When we make a choice, we ignite the consequences that can come along with it."

I found myself right where I had decided to be, in disobedience, only I called it "my way".
​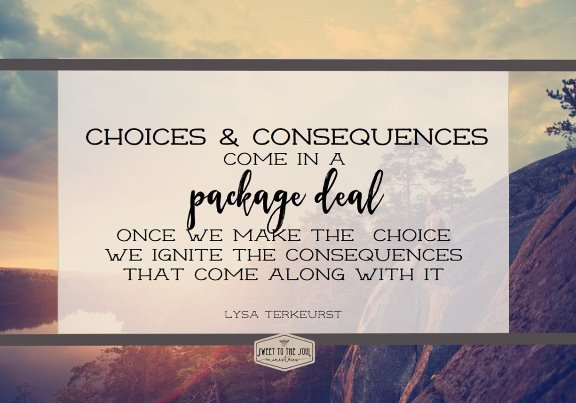 In Jeremiah chapter 6, we find the whole of the people of Israel in the same location. Only they were at the end of hundreds of years of disobedience and the consequences were hot on their heels. In chapters 1 – 5 we learn of their extensive rebellion, their opportunity to repent, the forewarning of the consequences if they don't and ultimately we see their unwillingness to repent.

"Shall I not punish them for these things? Declares the Lord, and shall I not avenge myself on a nation such as this?" Jeremiah 5:29.

Hundreds of years and several generations of Israel doing things "my way" had brought God to a point of saying, enough!
​
​"Thus says the Lord: "Stand by the roads, and look, and ask for the ancient paths, where the good way is; and walk in it, and find rest for your souls. But they said, 'We will not walk in it.' I set watchmen over you, saying, 'Pay attention to the sound of the trumpet!' But they said, 'We will not pay attention.' Therefore hear, O nations, and know, O congregation, what will happen to them. Hear, O earth; behold, I am bringing disaster upon this people, the fruit of their devices, because they have not paid attention to my words; and as for my law, they have rejected it." Jeremiah 6:16-19

​God had given the twelve tribes instruction and leaders to follow. But they said, "we will not" obey. And the consequences of their choice were about to be revealed.

​So I was in the same place, standing right in the middle of my choice, having no idea of the winds of consequence which were about to blow my way.

​
Every day we have to make decisions which impact the direction of our life path
, some are large and some are small. Some we fret and worry over and some we make without even thinking.
But God does not leave us stranded, without resources to make these decisions. Today's scripture is a blueprint for when we need to make a decision.
Thus says the Lord: we receive instruction from God
Stand by the roads, Stop, take a stand
and look, and ask for the ancient paths, look at the way of faithfulness, godliness & righteousness revealed in God's Word
where the good way is; the proper way of faith-driven obedience
and walk in it, when you find it, go in it, walk that way
and find rest for your souls. abundant blessing, rest and quietness for our souls
In his book,
The Principle of the Path
, Andy Stanley writes: "Your current direction will determine your ultimate destination. You can leverage this principle to your advantage or to your disadvantage. Just as there are paths that have led us to places we never intended to be, there are paths that lead us away from those places as well."
Friend, if you are on a path which is leading you away from God or His plan for your life, it's not too late to seek His will, find the correct path, and take it! God loves you and wants to redeem you.
​"Return faithless Israel, declares the Lord. I will not look on you in anger, for I am merciful, declares the Lord; I will not be angry forever." Jeremiah 3:12

As for me, eventually, when I was left beaten and broken, I pridefully and begrudgingly exhaled a defiant "Fine!" and returned to the path God had set forth for me.

Oh what love He has for His defiant children. Because He welcomed me with mercy and grace and forgiveness. With open arms and a beautiful warm quiet rest for my soul!

And He will do the same for you!


Lord, oh how we thank you for your patience! Too many times we are defiant children wanting only to go our own way, forsaking the path and life you have planned out for us. Forgive us for our disobedience, forgive us for not walking in the holy ways, and for not seeking you for guidance. Thank you for making straight our paths and welcoming us back to you when we have strayed. Thank you for quieting our souls, for bringing true peace into our lives. In Your Sons holy name we pray, Amen.


Blessings Soul Friends,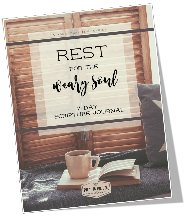 Today's blog is part of our #SoulDeep Mini-Series -
#RestForTheWearySoul
CLICK HERE
or on the Book Cover to download your FREE copy of the
Rest For The Weary Soul: 7-Day Scripture Journal
​
​"But my people have forgotten me; they make offerings to false gods; they made them stumble in their ways, in the ancient roads, and to walk into side roads, not the highway,"
Jeremiah 18:15

"But Abraham said, 'They have Moses and the Prophets; let them hear them.'"
Luke 16:29

"The Lord is gracious and righteous; our God is full of compassion. The Lord protects the unwary; when I was brought low, he saved me. Return to your rest, my soul, for the Lord has been good to you."
Psalm 116:5-7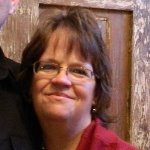 ​Jana Kennedy-Spicer is a wife, mom and Nana who is passionate about inspiring and encouraging women on their daily walk with Christ. A woman rescued and repaired by the grace of God, she loves to share about the realness of God's love, redemption and faithfulness. Embarking on a new life journey, she is dedicated to using her blogging, Bible teaching, writing, photography, drawing, painting and graphic designs to bring glory to the Lord.
Posted in
Soul Deep Scripture
Tagged with #RestForTheWearySoul, Jeremiah, choices