A New Wardrobe
"The night is far gone; the day is at hand. So then let us cast off the works of darkness and put on the armor of light."
Romans 13:12


Our family loves amateur sports. Almost all of the grandkids, which are old enough, participate on some type of team. One is a dancer, two play baseball, two more play football, another plays basketball and one is a cheerleader. Boys and girls alike, they all play sports. And almost every weekend a similar scene plays out….

A game is played, then the jersey wearing warriors pile in the car to head home, or maybe to get ice cream with Nana and Paw Paw.

After one game, the grandsons belted themselves in to their mom's car then one proclaimed, "Mom, your car stinks!" To which she replied, "It's not my car, it's the two of you!"

She learned after that first game to take the footballers a change of clothes so they could shed the dirty foul smelling uniforms and put on fresh clean clothes before gathering in her car.

Just like these kids needed to shed their dirty clothes, we are also called to "cast off" the works of the darkness and "put on" the armor of light.

In Paul's letter to the church in Rome, he covers many topics. In today's scripture, he is encouraging the church to cast off or cease their sinful actions and put on the armor of light to fight the spiritual battle of temptation. He also uses a similar example in his letter to the Christians living in the small city of Colossae.

In Colossians chapter 3 we are taught that because, as Christians, we have spiritually died to our old self and have been reborn in Christ, we are to "put to death what is earthly" (vs 5). We then find in verses 5-9 a list of examples of the "works of darkness" we are to shed, or take off.

The imagery here is that we have these actions and attitudes which we wear. And just like we select what clothes we are going to wear each day, we also select which actions and attitudes to wear – will they be sinful, of the darkness, or glorifying to God, of the light?

Paul is telling us it is time to clean out our closets. To get rid of all of those old sinful ways, to toss them so we don't even have the option to wear them again. It's like spring cleaning in the closet of our heart.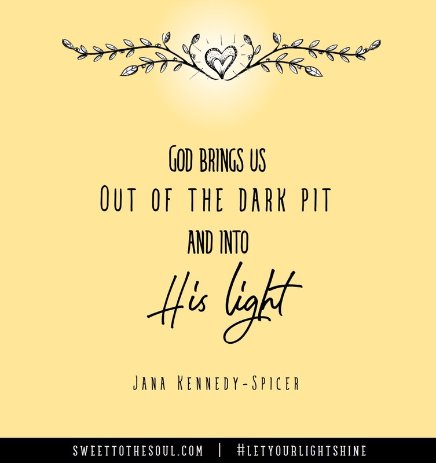 The word he uses for "cast off" is strong. It means more than just removing them, but to renounce or disown them, to give them up entirely, to reject them. That is a lot more permanent than just switching our wardrobe out for a season.

Every so often, but not near enough, I clean out our closet and remove the clothes no longer worn so they can be donated for someone else to love. But there always remains this one section of t-shirts. Most are old and worn, and I no longer wear them, but they carry some good memories.

Just like our home closets need to be regularly cleaned out, so do our heart closets.

Maybe we've welcomed in a new sinful attitude. That sweater of bitterness is starting to be something that we live in. Or maybe it's not anything new at all. Maybe we keep hanging on to that old t-shirt of rejection and hurt feelings. We don't wear it every day but some days we take it out just to look at it and remember.

Paul understands that if we cast off these, then we need to put on something else, because he doesn't leave us spiritually naked. After we remove "the works of darkness" he encourages us to put on "the armor of the light." We need to suit up in the weapons we need for our daily spiritual warfare. In Ephesians 6:10-18, we are given the full list of spiritual armor God provides for us to wear into battle.

But, right now, let's take a look at the actions and attitudes we need to switch out in our spiritual wardrobe.

"Put to death therefore what is earthly in you: sexual immorality, impurity, passion, evil desire, and covetousness, which is idolatry. But now you must put them all away: anger, wrath, malice, slander, and obscene talk from your mouth." Colossians 3:5, 8-9 (ESV)

"Put on then, as God's chosen ones, holy and beloved, compassionate hearts, kindness,
humility, meekness, and patience, bearing with one another and, if one has a complaint against another, forgiving each other; as the Lord has forgiven you, so you also must forgive. And above all these put on love, which binds everything together in perfect harmony." Colossians 3:12-14 (ESV)

Did you notice when reading through those lists that each action or attitude directly impacts how we relate to each other, to fellow Christians and to those outside of our faith?

We are told several times in scripture that to unbelievers, the children of God will be known by their actions. In John 13:35, "By this all people will know you are my disciples, if you have love for one another." (ESV) and Titus 1:16, "They profess to know God, but deny Him by their works. They are detestable, disobedient, unfit for any good work." (ESV)

Just like the players on my grandson's football team are recognized by their uniforms, so are Christians recognized by what we wear, by the external expression of our internal spiritual wardrobe. Do we wear the sins of darkness or the light of new life in God?

I think it may be time to clean some old things out of my spiritual closet, to let in the light.

How about you?


Dear Lord, we thank you today for the guiding light of your word and all of the knowledge it imparts. Lord, we sit today in need of a new wardrobe. Guide us and help us to clean our out spiritual closets, to cast off the darkness and to put on the armor of the light. Thank you for revealing these truths to us. In Jesus' name, Amen.

​Blessings Soul Friends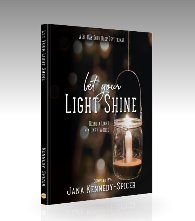 ​Jana Kennedy-Spicer is a wife, mom and Nana who is passionate about inspiring and encouraging women on their daily walk with Christ. A woman rescued and repaired by the grace of God, she loves to share about the realness of God's love, redemption and faithfulness. Embarking on a new life journey, she is dedicated to using her blogging, Bible teaching, writing, photography, drawing, painting and graphic designs to bring glory to the Lord.

​We are also linking up in October with Crystal Stine for #Write31Days
Posted in
Soul Deep Scripture
Tagged with #LetYourLightShine, Romans, attitude