The True Light of God
"The sun shall be no more your light by day, nor for brightness shall
the moon give you light; but the LORD will be your everlasting light,
and your God will be your glory."
Isaiah 60:19


The other day I picked up a new make up item – blush or rogue as some call it. I have not normally worn blush but as I am starting to approach the big 5-0, well let's just say, make-up is appreciated.

I opened up my new blush and swiped my blush brush across the palettes of different colors of pink that somehow magically combine to give you the perfect tone of rose for your cheeks. At first glance, I thought I looked a little odd but as I brushed out my hair and put myself together I had to admit that my face looked a bit brighter, rosier, and hey maybe even younger …
(OK, maybe that's a stretch).

As I thought about what the blush did for my face, it made me think a little deeper upon the light that Christ brings to my soul.

I think we all crave sources of "light" in our lives and are drawn to things that make us maybe not only look brighter but feel brighter. In this pursuit, sometimes we look to things that are false and may temporarily provide what seems a source of light, but they don't truly sustain us. Sometimes we look to things that when the washcloth of life comes, just like the blush, they are washed away.

For me, growing up and even into adulthood, it was relationships – I had what I call Cinderella
syndrome. I believed that when my prince in shining armor came, I would jump up on his white horse and he would whisk me away and all would be right with the world. At least in my world.

Well, it didn't happen that way.

In fact, I went through one broken relationship after another until I finally realized this dream was not real. No man could save my soul.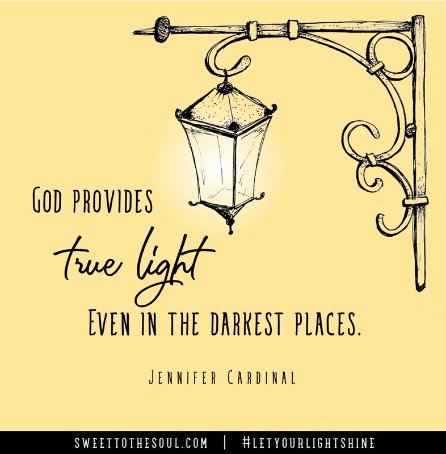 It was then that I was introduced to Christ, really coming to Him as a last resort. He found me, even in the midst of my darkness, and slowly as I came to know Him more and more, He healed those broken places for me.

My life did not become perfect by any stretch of the imagination but for the first time that empty place I always felt and yearned for someone to fill became filled as I spent time with Christ and poured out my prayers upon Him.

I came to know a light that worked from the inside out. It was a light that proved itself to not only be real but to sustain itself in my trials, my ups and downs, my doubts and questions.

God teaches us in Isiah 60:19:
"The sun will no more be your light by day, nor will the brightness of the moon shine on you, for the LORD will be your everlasting-light, and your God will be your glory." (ESV)

We no longer need to look for sources of light from the outside as He will light us up from the inside.

He alone is enough. He alone will sustain.

As He promises in Deuteronomy 31:8
"It is the LORD who goes before you. He will be with you; he will not leave you or forsake you. Do not fear or be dismayed." (ESV)

I still put on my blush in the morning and I like the way it brightens up my face but I know that the blush will wash off. I know it's not real.

However, the sustainer of our souls lives inside us. He provides true light even in the darkest of places. We can rely on Him. He is real. He illuminates us from the inside out.

A light to which none can compare whether it be the sun by day or the moon by night or even the promise of a knight is shining armor—God alone is the one true light.

​
Father God, please forgive us when we look to things of the outside world to bring us light. Father we are broken, we have dark places that are sometimes hard to reveal but we know you see it all. Father help us to bring to you our broken places. Help us know you are our safe place. Help us to trust and know that you love us. We are your children and you desire nothing more than to live inside us and bring us your true light that we may live in your glory. We surrender all this to you Lord. We trust you and we thank you for being our light and leading us to what is true, what is pure, and what will sustain us. In Jesus name we pray all this – Amen.

​Blessings Soul Friends,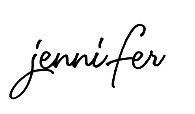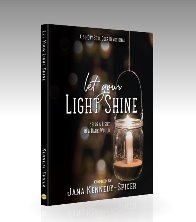 ​Jennifer Cardinal lives in Bethel, CT with her husband and 13 year old son . She also has two grown college age daughters spreading their wings out in the world. Jen as she known by her friends practiced as a chiropractor for 17 years before moving to CT from NV where she started working for her church in ministry. She loves to write, all things food, and being out in nature whether it's skiing, bike riding, backpacking, kayaking or exploring with her family. She is a self proclaimed imperfect mess who God has rescued and her life now has become a journey in getting to know Him more and more.



​This month we are also linking up with Crystal Stine and #Write31Days
Posted in
Soul Deep Scripture
Tagged with #LetYourLightShine, #Write31Days, Isaiah