Finding Redemption in The Light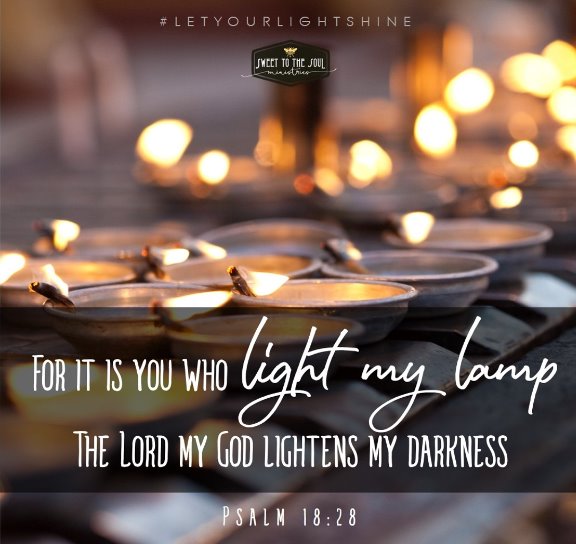 "For it is you who light my lamp, the LORD my God lightens my darkness." Psalm 18:28

David knew the depth of dark times- when life becomes unrecognizable and confusing from what was once the norm, or expected. He had been a shepherd boy minding his own business in the fields of his father, as he watched over the flock entrusted to his care. He was comfortable where he was. Then God came calling through the prophet Samuel, anointing him to be the next king of Israel.

David heeded the call and left the security of his "norm" as he stepped out in faith. He was a shepherd boy chosen to be king, quite a lofty expectation from someone so young and inexperienced. But he obeyed nevertheless, trusting the God who watched over him in the fields to care for him in the palace. Only the path to the palace was not what he could have predicted.

David did what he thought was right by God and his countrymen, as he accepted this new call upon his future, but what he received in return was confusion, betrayal and uncertainty. In other words........darkness. The Hebrew word David used in Psalm 18:28 for darkness means obscurity, ignorance and misery.

As he faithfully served the current King Saul and nation of Israel, he faced giants in battle along with raiding enemy armies. Waiting on God's timing for his ascension to the throne, he sought to love God and others as he attended King Saul, while also fighting fearlessly in the military. David exemplified selfless service. But as his successes increased, so did his enemies.

What became so confusing for David were the accusations and betrayal of his own countrymen. From King Saul, whom he loyally and sincerely served, to his own friends, David felt betrayed.

David responded like he had learned to do in the fields as he encountered predators after his flock; he called upon the Lord his God. Psalm 18 describes how David cried out for help from God, seeking His intervention, His deliverance. As a shepherd himself, he had begun to see God as his own shepherd, watching out for his well-being. Therefore, it was second-nature for him to call upon the Lord personally and passionately.

And what were his expectations of the Lord?

​David knew it was God who could keep his lamp burning, sustaining him in difficult times, helping him bear up under adversity.
​
When life defied logic and expectations, it was God who could still guide the way. What seemed darkness for David was crystal clear for God, who is able to turn our darkness into light for His good purpose.
He redeems.
He rescues.
He transforms not only our circumstances, but us as well.
And as David was refined by his tumultuous path to the throne of Israel, he was good and ready for what the Lord required of him- to shepherd God's kingdom to the honor and glory of His Name!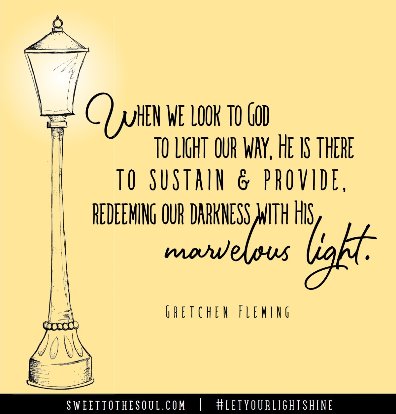 Sometimes, life just doesn't make sense. We don't understand why it has to be so hard or arduous. As a logical person, I really struggled with this during a time in our family's life where the path to the future took an unexpected turn for the worse.

What I thought was waiting for my son as he left home to begin his career was anything but rosy and wonderful. As someone who had struggled most of his life with learning issues, he had experienced more than his fair share of trials. So when he had graduated from technical school and moved to another city to work, I thought " Finally! Now we can relax and have it easier ". I hoped he could begin a new chapter by experiencing success instead of struggles, happiness instead of hardships.

Well, it went horribly wrong from our expectations and like David, I felt confused and uncertain. I remember being at work after hearing from my son that he had lost the job he loved so much. He was devastated......and so was I.

In that moment, I turned to the Lord, crying out for help. I needed guidance and clarity when all seemed to be illogical and dark. God sustained us through His strength as we experienced those dark days. It was God who held us, who carried us when we had no ability to continue on. He "lightened our darkness" little by little, and what once was hopeless, is now a reality.

Just as David was finally delivered, so was our son as he became employed in a job he loves and is now enjoying success. It took years, and did not make sense at times, but like David, we called and God responded, keeping us going until our darkness was lifted. The obscurity of our path was enlightened, and the misery redeemed, while we were refined more like our Savior.

We learned that dark times happen and life does not always make sense. But when we look to Him to light our way, He is there to sustain and provide, redeeming our darkness with His marvelous light.

​Blessings Soul Friends ,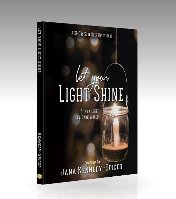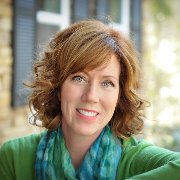 Gretchen Fleming's passion is to follow hard after Jesus, knowing He is the treasure of a lifetime and worth every minute she commits to Him. She is a Bible study writer, teacher, blogger, and speaker who loves to see Jesus change lives as He's changed hers. It's a joy for her to share with others the Truth that can give perspective and perseverance, no matter what we face.
Join her community at
gretchenfleming.com
for her blog and Bible study.
Posted in
Soul Deep Scripture
Tagged with Psalm, redemption, #LetYourLightShine