Gods Redeeming Grace Makes the Difference
​"Arise, shine, for your light has come, and the glory of the Lord rises upon you."
Isaiah 60:1


I could never put my finger on how it happened. Even today I can't explain the feelings of doom and gloom that swept over me that summer, 17 years ago.

But it happened. I can still pinpoint the feelings--the sadness, the overwhelm, the tired, and at times, the depression. I was in a dark place and I was there alone.

I did the best I could to hide it and relied solely on myself to work my way through it. After all, this kind of thing doesn't happen to someone who is always in control, always on top of a schedule, and always seeing to others.

I remember not wanting to start school that fall. I kept toying with the idea that I could resign my teaching position and be a stay-at-home mom. That was not what my husband wanted to hear, and truth be told, it sounded nothing like me.

In my mind though, I was walking around in complete darkness. I wanted to sleep all of the time, I didn't have any energy, and I didn't want to be responsible--for anything. That's pretty tough to do when you're a wife, a mom to a young teenage daughter, working a full-time job, and committed to a number of extra activities. And my poor husband--he just kept asking why, and what would I do if I walked away from my mission field.

I didn't have an answer for him. I just kept trying to rationalize and justify my thought process. Clearly this was about me and no one else.

I felt the darkness had invaded my body, much like it had enveloped the people in Isaiah 59. I felt isolated from God and with that kind of twisted thinking I may have even convinced myself that I wasn't worthy of His love and forgiveness.
​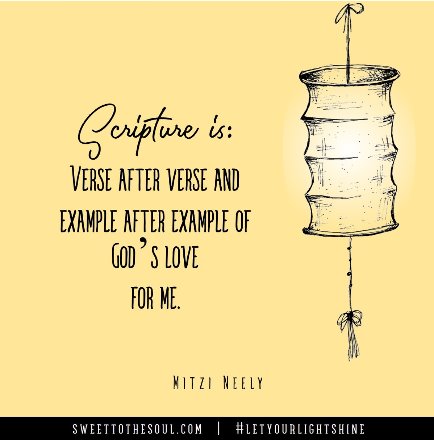 God knew I was battling the evil one.

While I was doing everything I could to hold my ground and withstand his attacks on me, my faulty thinking and shortcomings were sinking me further and further into depths of despair and poor decision making. As I tried to look ahead, I couldn't see anything getting better. I had turned to reading secular articles and books, trying to find a solution to snap me out of my downward spiral, and to my dismay they didn't provide the permanent relief I was so desperately seeking.

Thankfully God intervened and sent an angel to my classroom doorstep that September day.

I believe she was working on His behalf to draw me out of the darkness and into the light.
She was the mother of one of my students, as well as a colleague. I must have been in a pretty low place to have poured out my heart to her that afternoon; but everything inside of me spilled out, and I couldn't stop.

When I finally did finish laying out the entire story of what I was experiencing, she lovingly came at me with scripture. Verse after verse and example after example of God's love for me. She shared what happens when we let darkness take root in our hearts and minds, and then she prayed for me, and over me.

She didn't stop there.

The next morning she showed up at my classroom door and gave me a couple of devotions to read from one of her favorite books, 'Streams in the Desert,' by Charles Cowman. She had selected them specifically for what I was going through. For the first time in a long time I felt there was hope and a future.

After months of being immersed in a thick and desperate darkness, my Redeemer was providing a glorious rescue. The Light had indeed come, but it was through His timing and His
control. And when the light comes, God tells His people to respond to it, and to Arise
and Shine!

The angel God sent that day was not there as an overnight miracle, but instead as a support system to walk with me through that journey. Escaping the darkness was my assignment. And as a Daughter of the King I had been equipped with the tools and resources to do just that.

Oh, how blessed I am that He called me out of the darkness of despair and defeat and covered me in His light and His glory. Oh, how His redeeming grace for a wretch like me made the difference.


​Almighty God, thank you for your promises and truths. Thank you for protecting us from the powers of this dark world and surrounding us with your abundant love and light. May we see your hand of grace and mercy upon us as we face trying times. Help us to walk in your ways, and to cherish all you promise to be for us in Jesus. In Your precious name, Amen.

Blessings Soul Friends,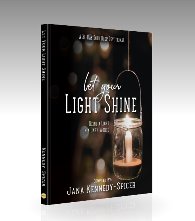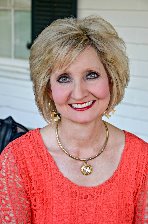 ​Mitzi Neely is an inspiring motivational speaker who encourages women of all ages through her experiences and shortcomings. She has been blessed with a passion and love for people that stretches across the generations. Her heart is to lighten your load, while conveying her message that nobody's perfect. Whatever your struggle or need, you will find encouragement through her words as she refreshes your heart and renews your joy.
Follow Mitzi at
www.peacefullyimperfect.net
.
Posted in
Soul Deep Scripture
Tagged with #LetYourLightShine, Isaiah, grace