This Little Light of Mine
​"Come, O house of Jacob, let us walk in the light of the Lord." Isaiah 2:5

When my daughter was little, she was afraid of the dark. Night after night I went through the motions of getting her ready for bed, prayed with her, and then tucked her into bed. Thinking we were all set for hours of deep slumber, the calm would last little more than five or ten minutes before I heard, 'Mama. Mama, come here.'

There was always something for me to check out. Look under the bed she would say. Open the closet door so she could take one last look around. Leave the door cracked so she would know we were close by.

This mama sometimes felt her patience wearing thin. My ability to take care of daily chores and prepare for the next day was getting some serious interference from the calls in the darkness.

Each time I was summoned to her room for one last 'look-see,' I knew what she really wanted was to prolong the inevitable--bedtime. It was the 'being alone' part, coupled with the dark of night that got her.

It didn't matter how many times her dad and I reassured her, she just wanted there to be light.

And when you think about it, don't we all?

In a dark place, don't we long to see a light shine?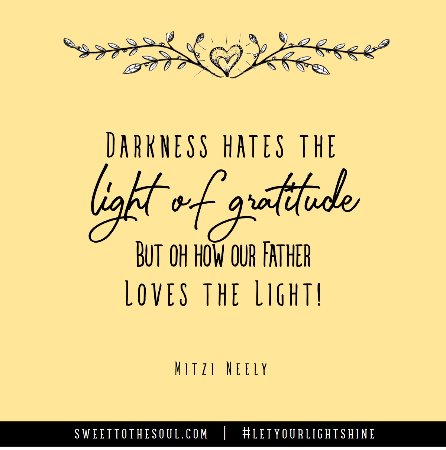 One of my favorite quotes by Andy Andrews says, "If darkness is winning the battles, my friend, it is because the light is not doing its job."

After many attempts of getting her to settle in for the night, we finally were able to comfort her with a night light and a 'Psalty' Singing Songbook tape. What we considered to be small and insignificant, made all the difference.

The night light provided just the right amount of illumination in her room so that she could distinguish between shadows and objects, reassuring her she was safe. And Psalty's singing character provided extra reassurance through scripture, hymns, and storytelling.


In the midst of her fear, a touch of light and a bible-believing children's character gave her God's word to store in her heart.

I'm not sure bedtime would have gone very well if we hadn't had these resources to lead her out of the darkness and into the light. But they did just that.

I am reminded of my precious girl and her nighttime shenanigans as I studied the passage in Isaiah where God calls His people to transform their thinking, reorient their worldview, change their behavior, and come into the light.

Much of the darkness we encounter in our lives exists in our heads. Just as it had for a little girl fearful of what the darkness would bring at bedtime. It was more about concentrating on the negative aspect, when we should have been concentrating on walking in the light of God's word.

​Blessings Soul Friends,​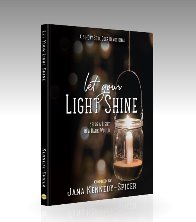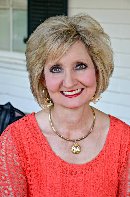 ​Mitzi Neely is an inspiring motivational speaker who encourages women of all ages through her experiences and shortcomings. She has been blessed with a passion and love for people that stretches across the generations. Her heart is to lighten your load, while conveying her message that nobody's perfect. Whatever your struggle or need, you will find encouragement through her words as she refreshes your heart and renews your joy.
Follow Mitzi at
www.peacefullyimperfect.net
.
Posted in
Soul Deep Scripture
Tagged with #LetYourLightShine, Isaiah, fear