Chosen to Proclaim His Excellence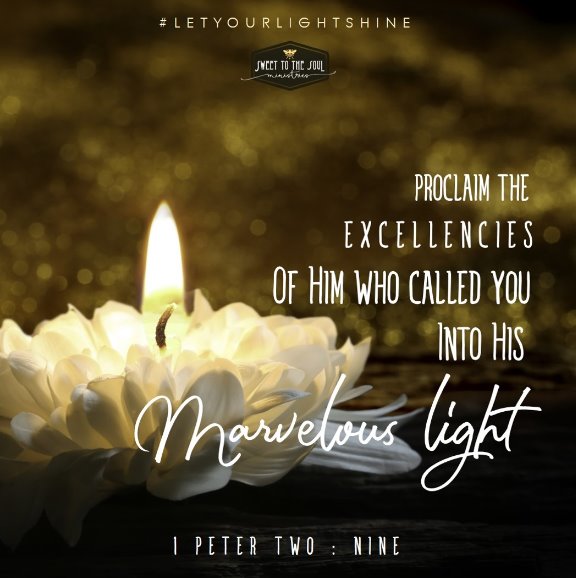 ​"But you are a chosen race, a royal priesthood, a holy nation, a people for his own possession, that you may proclaim the excellencies of him who called you out of darkness into his marvelous light."
1 Peter 2:9


Have you ever wanted something really really badly and not been chosen?

Maybe in school you wanted a certain class or teacher? Maybe you tried out for cheerleader or ran in an election and someone else was called "the fortunate one."

Maybe it's not you who experienced the disappointment or rejection but even worse you've suffered with one of your children who didn't make the team or get the part. Or sometimes even more devastating, you've experienced the recent heartbreak of loving someone and learned that they don't or no longer love you back.

Rejection can leave us aching and asking God, "Why not me?"

I recently sat in my counseling office with a young woman struggling with her appearance, intelligence and talent. She had high standards she felt she would never meet her own.

She had decided what she thought a beautiful woman looked like and it didn't include freckles which she had. She had decided that she wasn't smart enough to ever make a lot of money and she liked shopping – a lot.

She sat in my office tearful and lifeless as she felt she would never ever ever be good enough.
It's easy to write these feelings off to middle school angst. But if we're honest, in a culture that says how you look and what you do or have done is what makes you worthy of being chosen, we all struggle.

​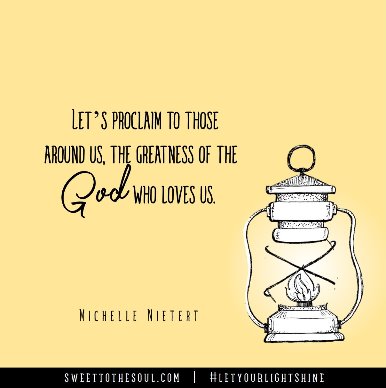 ​I think about the story of Jesus and the Samaritan woman at the well as told in John chapter four.

This woman was considered an outcast by His culture. She had made so many mistakes. I believe she must have felt that God would never interact with her or use her for His glory. Yet Jesus spoke to her, revealed Himself to her and then allowed her to be a witness to others.

In John 4:39, the scripture testifies to her work and its impact: "Many of the Samaritans from that town believed in him because of the woman's testimony, 'He told me everything I ever did.' (NIV).

In 1 Peter 2:9 it states that every single one of us who believes are a part of a chosen people, separate from the world.

"But you are a chosen race, a royal priesthood, a holy nation,
a people for his own possession, that you may proclaim the excellencies
of him who called you out of darkness into his marvelous light." (ESV)

This scripture goes on to describe us as a people for his possession. It's amazing to think no matter how we feel we don't measure up in this world, we are God's.

Zephaniah 3:17 lets us know that God even delights in us and rejoices over us with singing.

"The Lord your God is with you, the Mighty Warrior who saves.
He will take great delight in you; in his love he will no longer rebuke you,
but will rejoice over you with singing." (NIV)

I remember holding my babies in my arms so happy that they were mine and delighting in their tiny little faces. I would sometimes sing to them as they slept my heart full of joy. They didn't have to do one thing to be loved. I loved them because they were mine.

On tough days, when I feel like maybe I won't be chosen or life will never turn my way. I remind myself that God if He could would take me in His eternal arms, hold me and delight over me as I am just as I did with those sweet little babies of mine.

As we return to the verse in 1 Peter 2:9, we see the purpose or reason we are chosen and His. We are called to "proclaim the excellencies of him who called you out of darkness into his marvelous light." (ESV)

When we realize His delight in us, just like that woman in Samaria, His love and the change it makes in us, we want others to know.


Father in a world of high standards, sometimes it's so easy to feel less than and overlooked. I pray today that we would walk in the truth of who we are because we are Yours. We pray for those of us struggling with darkness that we would walk in marvelous of light of Your love. Show us today whom we could share it with in a world of darkness. In the name of Jesus, Amen.

​Blessings Soul Friends,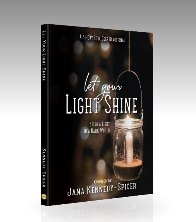 ​Today's blog is part of our #SoulDeep Daily Scripture Reading - #
LetYourLightShine
​series

​Michelle Nietert, Licensed Professional Counselor and Clinical Director of Community Counseling Associates has been equipping audiences in the community, church, school and private practice office setting for over twenty years. A happily married mom of two children, Michelle loves inspiring readers and audiences alike to discover Solutions for Life with Practical Teaching and Biblical Wisdom. Connect with Michelle on her blog at
www.counselorthoughts.com
Posted in
Soul Deep Scripture
Tagged with #LetYourLightShine, 1 Peter, witness