When You Need a Light in the Darkness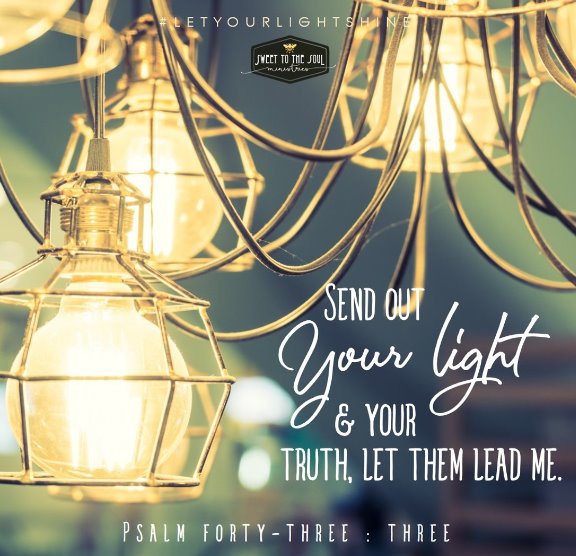 ​When was the last time you experienced a power outage?

In the overseas country where I live, electricity cuts happen often. Everyday activities like cooking or taking a shower can be downright difficult in the dark. Most people in my city live in high rise buildings, and let me tell you, the worst part of a power outage is going down stairs.

Just the other evening, I had to go down six flights of stairs in the dark!

Scary when you're a clumsy woman like me who manages to fall down and hurt herself even by daylight. As I stood on the stairs looking into the blackness, fear almost paralyzed me. My husband and daughter were a few steps below me, but I couldn't see them.

The stairs had no handrail, but I was able to inch my way down by sliding my hand against the wall beside me and creeping my foot forward to feel the drop of each step.

Finally my husband got out his cell phone to shine light on the stairs.

A little light made all the difference. Fear left when I could see my way.

Sometimes life circumstances leave us feeling like we're groping in the dark, unsure of our way. You may be grieving the loss of a loved one, struggling to care for your children, or caught in an abusive relationship. Depression can set in when you can't see the way forward.

When life feels like a staircase in the dark, Psalm 43 offers a beautiful prayer:

​"Send out your light and your truth;
let them lead me; let them bring me to your holy hill
and to your dwelling!" Psalm 43:3 (ESV)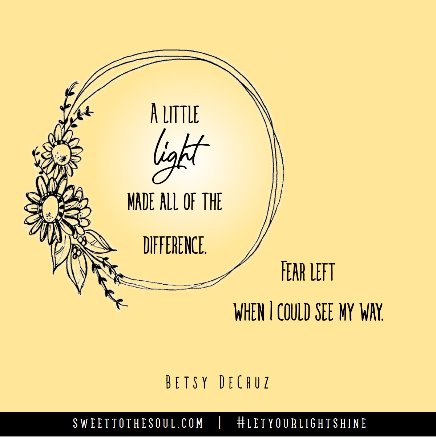 The Psalms are a book of prayers to read and make our own. When I feel downhearted, it helps to remember that the men and women of the Bible faced tough times too. We don't know what the writer of Psalm 43 was going through, but in verse 11 he wrote, "Why, my soul, are you downcast? Why so disturbed within me?" (NIV) It sounds to me like he was depressed.

How wonderful that today we can read his words and pray along with Him. This verse shows me three ways to pray through discouraging times.

Lord, send your light.
God's light dispels depression, renews hope and gives guidance. When life's challenges leave us unsure of our way, we can pray for God to shine His light on our path. He knows the way forward, and He'll show us each step we need to take.

Let your truth guide me.
When we're discouraged, we're susceptible to Satan's lies. Satan whispers to us: "Your situation is hopeless," "No one loves you," or "You're worthless." In God's Word, we find the truth: "Nothing is impossible with God," "Jesus gave his life for you," and "You're fearfully and wonderfully made."

The truth we find in the Bible gives us the encouragement and wisdom we need. I'm learning that when I take even ten minutes to read the Word each day, I find hope, comfort, and guidance for everything life throws my way.

Lead me to Yourself.
When the Psalmist prayed that God would lead him to His Holy dwelling, he was thinking of the temple in Jerusalem, where people went to meet with God. Because of the Holy Spirit's presence with believers, today we can meet God in our living rooms or on the walking trail.
A few minutes with Him can lift our spirits.

When I take time to listen to a worship song, pray, or read a portion of scripture, I remember how much God loves me, and I gain a new perspective on life. I see again how God is great enough to handle my problems.

When you feel down or unsure of your way, remember God has the light and truth you need. He wants nothing more than to lead you to Himself. We might not always know where we're going, but we can find comfort in remembering Who we're with.

​
Lord, I praise you because you are the source of light and truth. Help me to look to you for hope and guidance today. In Jesus' name. Amen.

​Blessings Soul Friends,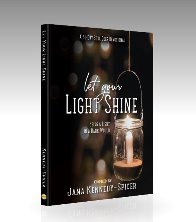 ​Today's blog is part of our #SoulDeep Daily Scripture Reading - #
LetYourLightShine
​series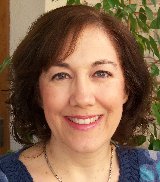 ​Betsy de Cruz enjoys God, life with teenagers, and dark roast coffee. She and her family live in the Middle East. Most days she feels privileged to live overseas; other days she wants to pull her hair out and catch the next plane home.
Betsy's passion is to encourage women to get God's Word in, so their faith can spill out, even during life's bumpy moments.
​You can find Betsy at her blog
faithspillingover.com
.
Posted in
Soul Deep Scripture
Tagged with
#LetYourLightShine