Not Invited to the Party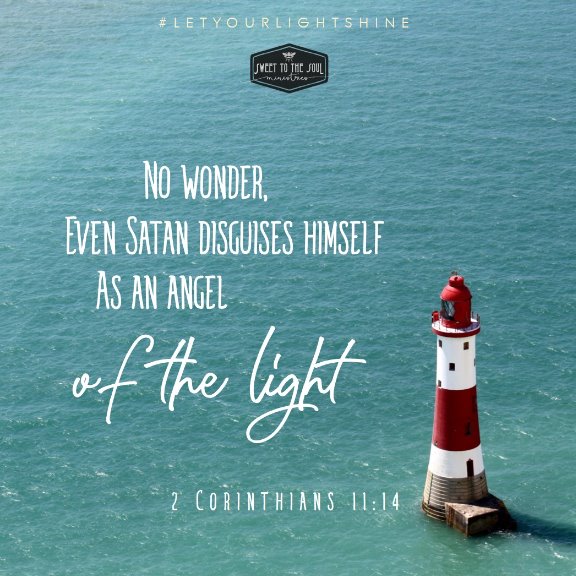 "Mama! Look! I'm a princess!"

My daughter twirled around in her costume, pink sparkles billowing out around her. She pranced off and spent the rest of the day ordering pretend servants around, inviting royal "guests" (Barbie and Ken dolls) to tea and doing whatever else it is three year old princesses do at fake dinner parties. I smiled and played along with the "princess" for a while, but then eventually grew tired of the game.

The acting through the tea party made me think … just like my daughter masqueraded around that day, disguising her normal self as royalty, our enemy often does the same.

And quite frankly, I'm tired of his games too. What about you?

The difference between kids and our enemy dressing up is - clearly - a big one. Kids can't fool us. We are mature and discerning enough to see the evidence. I know my daughter is not actually royalty. She doesn't live in a castle, nor does she have servants at her beck and call (unless you count me, of course). She is unable to convince me she is actually a real-life princess.

However, Satan is much more sly.

In the New International Version, 2 Corinthians 11:14 tells us Satan "masquerades" himself.

It's a masquerade … a party.

Satan loves deceiving us, and he enjoys himself when we fall for the lies. Isn't it funny (and appropriate) how the modern-day movies with a masquerade scene, most of the time, something awful
happens? Murder, theft, or some other shade of darkness is hidden behind the masks. The darker the mask or costume, the darker the character.

This idea is as old as time … that "light" means all things good, righteous, excellent and holy, while "dark" refers to evil, wrong, doom and gloom. It's a powerful example we've used for centuries.

​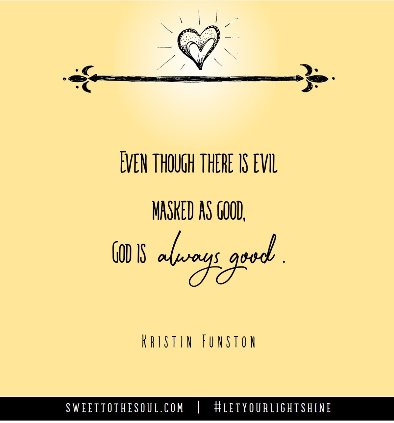 ​We are, by human nature, lovers of light. Most things "dark" and evil aren't very appealing. So what better way to draw us into his lies, than for Satan hide behind his "light" mask?
One example of how he does this? Satan persuades us to do things under the name of religion, in order to distance us from God. The problem is, it is so hard to even realize it when it is happening.
· That ex we call and text just to be nice since he is having a hard time (without our husband knowing) … because it's the Christian thing to do.
· That judgement cast on our homosexual neighbor … in the name of Jesus.
· That alcoholic we enable … since the Good Samaritan helped, we should too. (Luke 10:25-37).

Being nice, helpful and sharing Truth are all good things, but Satan is smart enough to use and twist good things into evil opportunities. He presents sin to us as something we should desire or need. He will also show false teaching as profound. He will do anything he can to distance us a little more from God. And he is ruthless.

"… Satan has demanded permission to sift you like wheat." Luke 22:31b (NASB)

I don't know about you, but this is almost discouraging. Hidden behind a mask, how are we able to see? Do we just hope he doesn't mess with us?

Friend, I can guarantee he'll mess with you in this way. I'm willing to bet he already has.

So how do we know when Satan has his ugly hands twisting our situation? How are we able to tell? Two ways … (don't worry, they are relatively simple) …

First, we must ask God for help.

If we ask Him, God will give us eyes to see and wisdom to discern what is from Him and what is not. He desperately wants us to know, so nothing comes between us and Him. So we can be assured it is in His will that our questions will be answered.

Second, we must read His word.
The only way to understand what is of God is to get to know Him. We do this through prayer and reading the Bible. It's the only way we can battle the enemy and plan to come out on top.

Evil is scary. But there's Good News. Satan didn't, isn't and can't win. Jesus has already defeated him and we can celebrate with our Savior.

And that's a party I want to celebrate at … but Satan's not invited this time.


Lord, we humbly come to your throne of grace in our time of need. The enemy is sneaky and often hard to recognize. Give us eyes to recognize him and the wisdom to know how to handle the situation he is trying to manipulate. We know You have already won the battle, and we praise You. Thank you, God. In Jesus' Name, Amen.

​Blessings Soul Friends,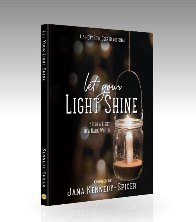 ​Today's blog is part of our #SoulDeep Daily Scripture Reading - #
LetYourLightShine
​series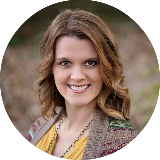 ​Kristin Funston is a little bit of the South and the Southwest rolled into one. A freelance writer and website developer, she works to encourage women to experience and embrace God's Truth amidst the everyday mayhem.
She blogs regularly at
KristinFunston.com
and
MemphisMomsBlog.com
.
Posted in
Soul Deep Scripture
Tagged with #LetYourLightShine, 2 Corinthians