Growing in Gratitude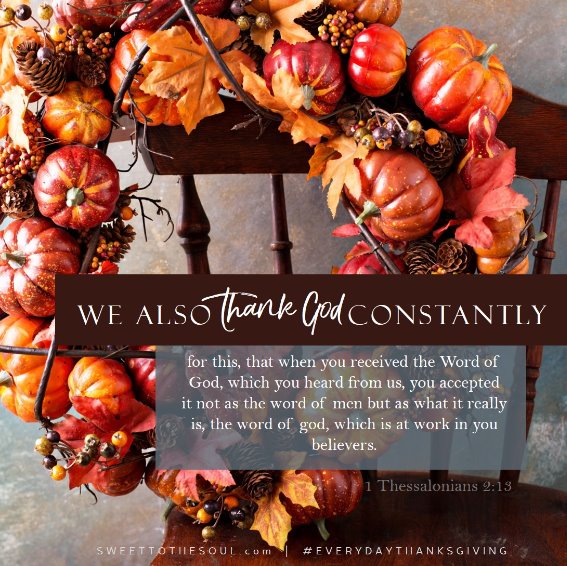 "​And we also thank God constantly for this, that when you received the word of God, which you heard from us, you accepted it not as the word of men but as what it really is, the word of God, which is at work in you believers."
​1 Thessalonians 2:13


Have you ever stopped and taken time to wonder what it will be like when we finally get to see Jesus face-to-face? I often wonder, I really do. I wonder will we be taken by His presence and want to worship Him or perhaps will we just want to thank Him for all His goodness, His grace, His mercy and His love, among the many other great things that He has done for us?

Worshiping the Lord and giving thanks are virtuous practices. Both are outward expressions toward a loving and gracious God who deserves our affection, our attention and our gratitude. However, both are unnatural practices in the sense that they don't come to us instinctively, mainly because of our carnality. We have to put them into practice and make them a daily and consistent part of how we live our lives.

The question that we face then becomes why wait for eternity in heaven to start worshipping and thanking God when you can start them now in the present? 1 Thessalonians 2:13 is a great reminder to remember God consistently and to accept His Word as what it really is intended to be, words poured out from the very heart of God. The Scripture in 1 Thessalonians says "And we also thank God constantly for this, that when you received the Word of God, which you heard from us, you accepted it not as the word of men but as what it really is, the Word of God, which is at work in you believers." (ESV)

All we have to do is look around in order to see that there is so much to be thankful for in our day-to-day circumstances. So let us not be afraid to start the practice of recognizing that everything comes from God and can be considered a gift. James 1:17 says "Every good gift and every perfect gift is from above, coming down from the Father of lights, with whom there is no variation or shadow due to change." (ESV)

While keeping this in mind, God always works something for the greater good and even out of our presumable bad circumstances. The plan He has for us always considers His kingdom and eternity. If we belong to His Kingdom, then we can rest while being assured that He has gone before us and has worked on our behalf to cause good to come from our less than desirable circumstances. This is most certainly reassuring because it helps those of us who tend to worry, not to worry, and therefore, we begin to let an all knowing God move and work on our behalf.
​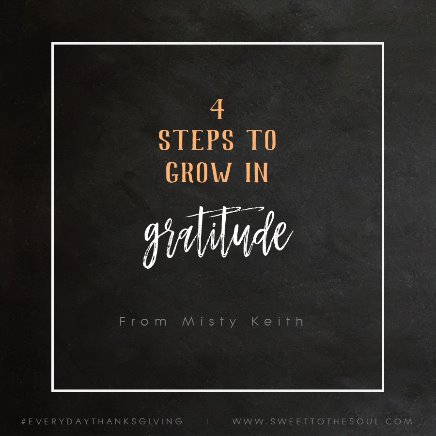 What are some steps we need to take in order to mature and grow in gratitude?
We can start with reading the Bible. It is God's holy and inspired Word and as followers of Jesus Christ, the Bible should be our "go to" reading on a more consistent and daily basis. The Bible is what the Lord uses to communicate with His people.

We can also spend time in prayer, seeking God's plan for our life. As we begin to mature in our faith, we then begin to accept the plans that God has for us. As we accept His plans, we are humbled and recognize that His Word is at work in our heart and in return, we begin to thank Him for all that He has done for us and given to us. Gratitude then becomes common practice in our lives. We lean towards wanting to thank God rather than feeling as if we have to thank Him.

We can work out our salvation by answering the call that God has placed on our life. Our reason for living becomes more and more evident and in return, we become thankful.

We can recognize God's Word as authority in our life. 1 Thessalonians 2:13 tells us that how the Word of God comes in, it will also go out. If the Word does not have its proper authority in our lives, then we begin to listen to the words of men over the Word of God.
It's never too late to begin living a life underscored with a thankful heart. All it takes is finding a way to make thanking God a constant. Let's grow in gratitude.
Blessings Soul Friends,​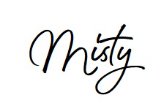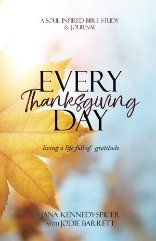 ​I'm Misty Keith and ​I am a daughter of the King of all Kings, wife to Richard, Mommy to Reagan (11 years), Kylee (8 years), and Karis Delaney (6 years). I am a teacher by trade, an encourager and up-lifter by calling and a writer by practice. I understood from early adulthood and beyond that I would never fit. The Lord helped me to realize that He called me to stand out and because of this, I am forever grateful and at peace with how He has made me and who He has made me to be.
My family and I live just outside the Austin, Texas area. I homeschool all three of my children and teach Reading for a private college in the Master's/Credentialing program. I stay busy and enjoy the hobbies of Reading, Writing, Scrap-booking and Running. As a family, we attend Hill Country Bible Church. We enjoy traveling and take "family fieldtrips" often. All of life is an adventure and we are thankful for every life lesson that the Lord teaches us in the process.
Posted in
Soul Deep Scripture
Tagged with #EverydayThanksgiving, 1 Thessalonians, gratitude