Transformed Hearts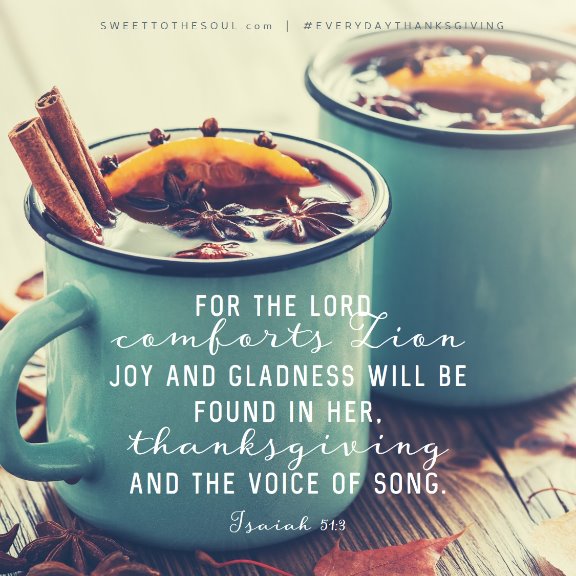 ​"For the Lord comforts Zion; he comforts all her waste places and makes her wilderness like Eden, her desert like the garden of the Lord; joy and gladness will be found in her, thanksgiving and the voice of song." Isaiah 51:1-3

A couple of years ago, my husband and I decided to drive to a nearby state park and walk around the lake. Our souls craved to be outside, able to find some source of beauty and fresh air in our new west Texas town. When we arrived we were shocked at what we found. The area, once known for fishing and camping, looked like a wasteland. The lake was absolutely dry. There was not one drop of water in it. We couldn't believe our eyes. We walked half way around and decided to take a short cut to the car because it was hot and depressing. As we walked through the bottom of the lake, we noticed that the cracks in the ground grew wider. We had to navigate deep crevices carefully so we didn't twist our ankles. The cracks in the ground spread in all directions, as if the earth was opening up for air. It was almost suffocating. The desolate terrain resulted from a long drought.

It reminded me of my own journey in the wilderness. We all have a waste place or desert. Some are brought up in one. Some are brought blindfolded by false hope Lies and deceit keep it over our eyes until we are ready to see the truth. Like the empty lake, it leaves you empty, parched, craving for relief. Sometimes we end up there because we anesthetize our pain. Whether we are brought up there, led there or flee to it, we know the desert is uncomfortable and sometimes life-threatening.

I have been there. My desert years may look different than yours. However, we all have them. We don't forget the terrain of the wilderness. Often our most valuable lessons come when the distractions are stripped away.



I recall the day I admitted out loud what had been clamoring in my heart for years. I feel like a garbage heap. I thought my counselor would tell me how wrong I was or I shouldn't say such things but she knew I was being honest. She knew why I believed this about myself. I took risks and shared my story. I am so tired of feeling this way. But I don't connect with the love, peace, joy, and forgiveness church people talk about and seem to genuinely have in their hearts.

I reached out to God. I was at my lowest point and begged for help. My prayers were raw. God, please help me. I will do whatever it takes. I want to have the abundant life you talk about. I don't know how to get there.

​"He lifted me out of the slimy pit,
out of the mud and mire;
he set my feet on a rock
and gave me a firm place to stand." Psalm 40:2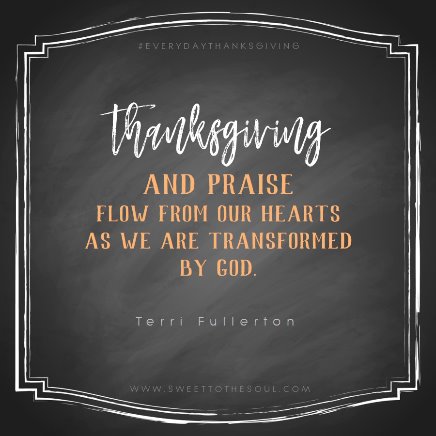 Can I tell you something? God loves to draw close to the hurting, the lonely, the bruised and broken. He is closer than our next breath. He longs to help the one who feels like there is a void inside so deep nothing can ever fill it. He is closer than our next breath. This is true. Only Jesus Christ can fill the cavern and the crevices. Maybe you think, You don't know what I've done.

You may think you have sinned too many times for God's forgiveness. Listen to me. We haven't messed up so badly or too many times for God's love. We can't outdo God's grace. He never runs low on mercy. He doesn't ration it. His mercies are new every single morning, without fail.

One thing I know, there is nothing that is too hard for God. Nothing. Not one situation. Not any sin. It's similar to a condemned house. God knows how it got in the poor condition. He knows what is needed to restore it to a beautiful home. He may need to gut it or fix the foundation but he is a master carpenter. But we need to be willing. We need to also stop running away from him. I know this is excruciating. Can he work on a house that's on a tractor-trailer bed moving down the highway? When we stop fleeing, he is able to plant, cultivate and grow things of beauty in us.

The wilderness is where distractions are stripped away. It's uncomfortable. But it is also where God comforts and strengthens character. In the Bible it is a place where God often says, I see you. I know what you need. I hear your cries. The waste places are often places of hope. It seems like you have come to the end, that you have no place to go. This is sometimes the very best place to be. We turn to God and he restores our very souls. He tills the rocky soil of our hearts to make room for seeds of truth. He uses the messes as fertilizer to nourish the things he plants in us.

Jesus reveals many qualities about the heart of God. One is that we have a God who is a God of redemption, and restoration. He takes the waste places and cultivates a ministry. He turns our parched and thirsty souls and provides springs of water. He provides the abundant life we long for. He extends his hand to pull us out of our slimy pit of lies and gives us truth and strength. He unlocks the shackles of shame so that we may walk in freedom. You will be so thankful, my friend, for he gives us a new song to sing. Including me. Including each of you.

Thanksgiving and praise flow from our hearts as we are transformed. Joy springs up and we share with others, Look at what God has done in my life! Our God is faithful like no other person you have ever known. He will carry out the work he begins in us until it is finished.
​
​"Behold, I am doing a new thing; now it springs forth, do you not perceive it? I will make a way in the wilderness and rivers in the desert." Isaiah 43:19, ESV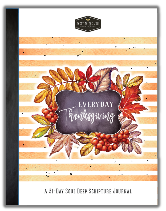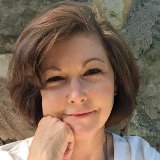 ​Terri Fullerton is a wife, mom, perpetual dog owner, tortilla soup maker, and blogger who is inspired by God's Word and His creation. Her writing captures the intersection of her faith and life experiences. She is a contributing writer at The Glorious Table. Terri is currently working on her first book. She hikes, snowshoes, hunts for fossils, and carries a DSLR wherever she goes. Connect with Terri at
terrifullerton.com
Posted in not categorized
Tagged with no tags