A Deeper Kind of Thanks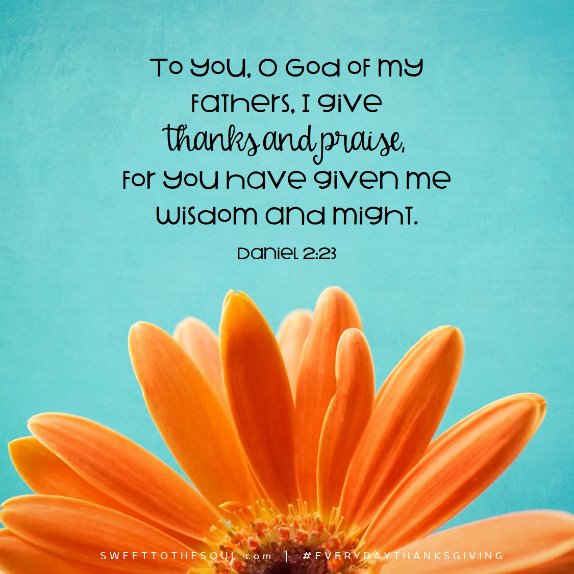 "To you, O God of my fathers, I give thanks and praise, for you have given me wisdom and might, and have now made known to me what we asked of you, for you have made known to us the king's matter." Daniel 2:23

Tornado sirens blared as I huddled on a bench in the center of the building, surrounded by anxious coworkers. All day long, tornadoes had sprouted out of the sky on a whim. Now it was time to go home, and just when we thought the storms had passed, the sirens revved up again. Funnel clouds were reported dipping down from the cottony gray sky nearby.

I just wanted to get home. But I was too scared to drive my twenty-mile commute when there were tornadoes in the area.

I put my head in my hands. God, please help me!

Have you ever prayed those words? Most of us have. Daniel did, in the second chapter of the book he wrote.

Daniel is surprised to learn he and his friends have been ordered to die. Instead of panicking, he finds out the reason: the king's wise men couldn't tell the king about his mysterious dream, so in a fit of rage, King Nebuchadnezzar condemned all wise men to death. Daniel goes to the king and asks for an appointment to speak to him about his dream. The request is granted.

Daniel goes home and urges his friends to pray. They petition God to enlighten them concerning the king's dream, and to spare their lives. Then God reveals the king's dream in a vision to Daniel.

Daniel's relief is palpable in his response to the Lord. I can imagine Daniel on his knees, his heart brimming, tears running down his face, singing joyful praises to the One True God:

Daniel answered and said: "Blessed be the name of God forever and ever, to whom belong wisdom and might. He changes times and seasons; he removes kings and sets up kings; he gives wisdom to the wise and knowledge to those who have understanding; he reveals deep and hidden things; he knows what is in the darkness, and the light dwells with him. To you, O God of my fathers, I give thanks and praise, for you have given me wisdom and might, and have now made known to me what we asked of you, for you have made known to us the king's matter."
Daniel 2:20-23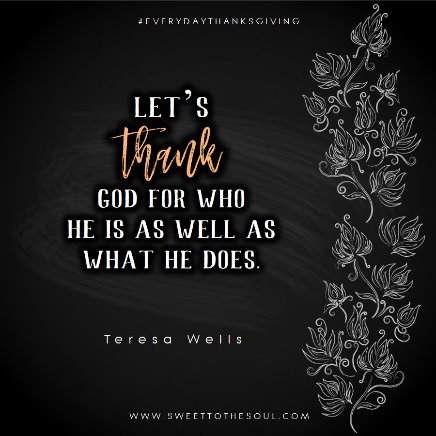 I am awestruck by the depth of Daniel's prayer. When I thank God, I tend to zero in on what God did for me, like that crazy weather day when I made it home despite turbulent weather threats. "Thank you for getting me home!" I said that day as I drove into the garage.

But Daniel takes his thankfulness to another level. His focus is not only what God did, but on who God is.
Daniel blesses God for Who He is, one virtue at a time:
• God, blessed be your name
• God, you are forever
• God, you are wisdom
• God, you are might
• God, you control the time and seasons
• God, you control kings
• God, you give wisdom to those who are wise
• God, you give understanding to the knowledgeable
• God, you reveal what is hidden
• God, you know what is in the dark
• God, you are light
• God, you are the God of my fathers
• God, thank you for giving me wisdom and might
• God, thank you for listening and answering our prayers
• God, thank you for telling us what we needed to know

​When I read Daniel's prayer, my heart skips a beat. This is what it means to stand amazed in the presence of the King! To revel in the answer to his petition. To humbly seek the favor of Almighty God, and receive His approval.

Do I approach God like this? No, but I'd like to.

Daniel shows us that a thankful heart looks at the Savior and cherishes His virtues, along with the saving action. God's actions are often forgotten. Most of the time, they are individual acts, like revealing the king's dream, or in my case, getting me home safe that stormy day. When we look beyond the action and look at the Person who ignited the action, there's permanence we can grab on to. Even though the actions of God are individual and changing, his personality remains unchanging.

Today, we can take our gratefulness to a deeper level, like Daniel did. Let's thank God for who He is as well as what He does.


Prayer: Lord, we praise you for your holy name. We thank you for your living and active Word, which shows us who you are. Thank you that your love is boundless. You are light in a dark world, giving wisdom and knowledge to all who desire it. Thank you that you hear our prayers and answer them in ways that are beyond our comprehension. Lord, thank you that you, the all-powerful, all-knowing, omnipresent, One True God, take delight in us, your created ones. You are a good God. In Jesus' name, Amen.

​Blessings Soul Friends,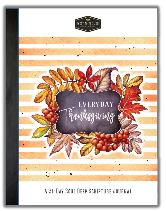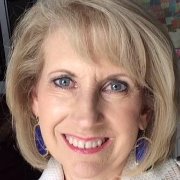 Teresa Wells is a child of God, a daughter of the King. and says she is blessed to know Jesus. Teresa is also a wife, mom, grandma, mother-in-law, women's ministry leader, writer, daughter, friend, niece, cousin, neighbor, good listener, avid reader. And …a special needs mom.
"The period of time when my oldest daughter was diagnosed with tuberous sclerosis is when my stories really begin, because that's when my life turned upside down. Everything changed in an instant. What once seemed like an insurmountable life for our family, I now consider precious. Blessings have come that Rick and I didn't anticipate. I never would've signed up for this journey because I didn't think I was strong enough — and I wasn't. Not then, not now. I cling to God's strength and love for guidance, and I'll always need to. I'm a big chicken on my own! But even this big chicken can see the good that's come from a life I once thought devastating."
​You can connect with Teresa at
teresawells.com
Posted in
Soul Inspired
Tagged with #EverydayThanksgiving, Daniel, prayer