Walking in Love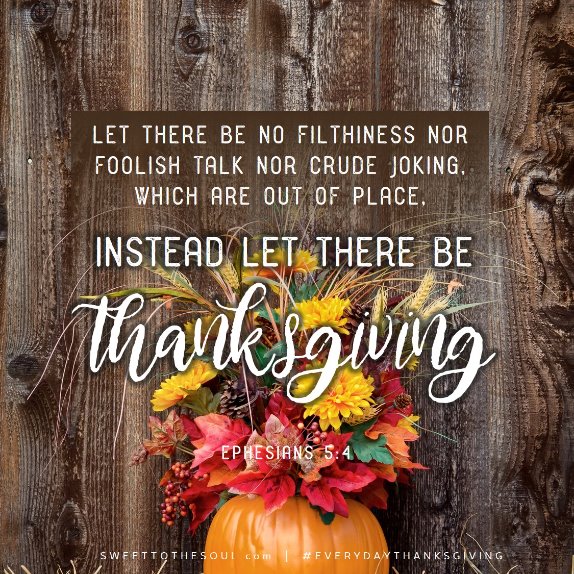 ​I wondered if the astonishment in my heart was reflected in my face. Inside I felt my eyes grow big and my mouth drop open. It took a moment for me to collect my thoughts. The woman speaking to me had just highlighted a beautiful biblical principle that had offended her already wounded heart. At first I was amazed at her offense. The next moment I was grabbing for that same beautiful principle, taking it to my own heart to become part of my character. It was a beautiful nugget of truth, but I needed to be present for my friend.

It was during that conversation when I first realized how people can get offended by a thankful heart. In many ways my thinking had been similar to my friend, Susan's. I had been believing that some people had more success in life. I had been believing that those people didn't suffer as I had, didn't have the trials in their relationships, that they were smarter, luckier, or spiritually mature enough to avoid some of the paths I had walked down. But my mindset was already changing.

Susan was in a really bad place, emotionally, spiritually, and even physically. When I mentioned our friend Christy, Susan exploded in retort. She looked at me angrily and argued that Christy had never had a hard day in her life! How crazy was I to bring up her name? Christy was always happy because she had a wonderful husband, their children married well and the grandchildren were well-behaved. They had a beautiful home, and a perfect life! Tears began to slide down Susan's cheeks.

As I processed Susan's argument I realized that she didn't know the struggles Christy and her husband had been through. Susan was unaware of the difficulties their children were having in their marriages. All Susan saw was Christy's smiling face, helpful hands, and servant heart. Then I realized the reason. Christy never let the negative get in the way. Christy always makes sure that Jesus is bigger than her problems. It is her mindset. It is the lens through which she does life.

When we are more impressed with our problem than with our God, our words sound like filthiness and foolish talk, which Ephesians 5:4 says are out of place. Susan never knew that Christy had hard seasons in her life because she maintained an attitude that said that God is bigger than her problem. Christy didn't allow herself to speak anything but God's faithfulness, even to the point that she would not let her words magnify the negative. It was her mindset. She was so grateful for what God had done for her, and through her, that she kept that grateful heart in her mind as she walked through difficult circumstances in her life. Christy knows the truth of Proverbs 18:21 "Death and life are in the power of the tongue, and those who love it will eat its fruit". Christy chooses her words based on her beliefs about God.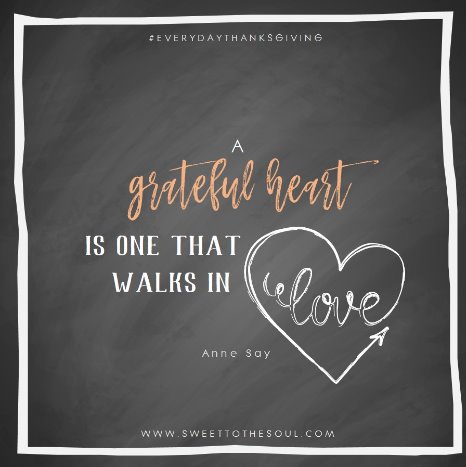 ​The phrase, "crude joking", comes from the Greek eutrapelia, a compound word meaning "easily turned". The idea here is that we would make course witty comments about our circumstances. When Jesus calls us apart from the world, He calls us to not make light of our words, to set apart our speech. The reality is that whatever we believe in our hearts, we will eventually speak out of our mouths. If we have grateful hearts for all that God has done for us, our speech will be grateful, even in spite of our circumstances.

Earlier in Ephesians 4, Paul shares his encouragement to think and live a new way. In verses 22-23 Paul tells us to put off the old self, and be renewed in the spirit of our mind. In other words, look at that difficulty through a new lens. Remember to show grace and love, not because that person or that situation deserves it, but because God showed you grace and love when you didn't deserve it.

Paul continues the plan in Ephesians 5:1-2 "Therefore be imitators of God, as beloved children; and walk in love, just as Christ also loved you and gave Himself up for us, an offering and a sacrifice to God as a fragrant aroma".

The only things we can control in difficulties are our attitude and our actions. The good news is that we get to control them! We get to choose how we think and respond to them.

A grateful heart is one that walks in love. Paul instructs us to walk in love. He doesn't tell us to sprint or run. He tells us to walk. Walking is a good pace. Walking means take one step at a time. With each step we take throughout the day, we can choose how we walk. The only way to have a grateful heart in difficult circumstances, in difficult relationships, and in difficult seasons of life, is to remember moment by moment all that God is for us. It's a new thought. It's a new mindset. One step at a time.

We can be impressed with our circumstances, or we can be impressed with our God. His promise is that He is good. He is for us. And He never changes. Let's make that our mindset.


Father God, I repent from negative thinking. I repent from negative speech. I realize the power of my words can being life or death, and today I choose life. Help me see my circumstances and relationships the way You see them. Help me to take one step at a time with my mind set on Your faithfulness to work it all out. Help me to walk in love, to show grace to others, and to allow You to renew my mind. Father, my heart's desire is to imitate You. I want to live as Your child, not as the world lives, so that they may see Your light shine in me. In Jesus name. Amen.

​Blessings Soul Friends,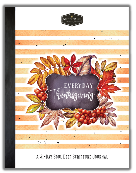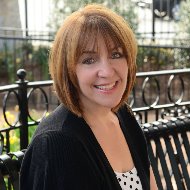 ​Anne B Say is a natural encourager. Over several decades Anne has traveled throughout the United States, Europe, and parts of Central America. She has been a single mom and a teacher, and understands the challenges of balancing work and home in a pressure-filled world. Her passion is to help others find freedom, peace, and experience all the goodness that life has to offer. ​ Connect with Anne on her blog at ​
www.annebsay.com
Posted in
Soul Inspired
Tagged with #EverydayThanksgiving, Ephesians, words