Waking Up With Jesus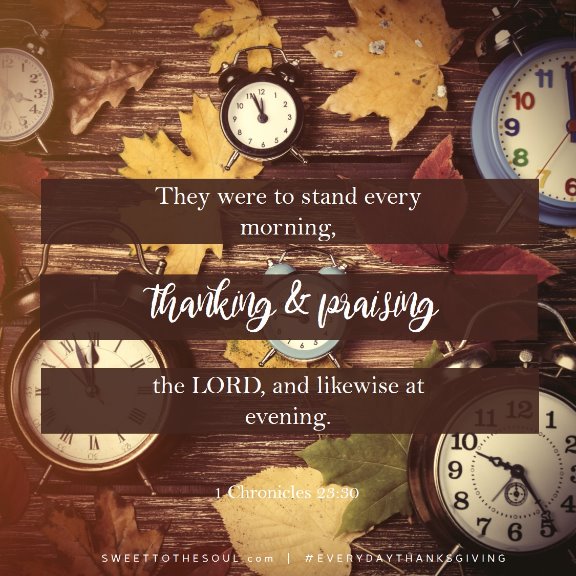 Sitting at our breakfast table in the wee hours of the morning makes me want to ask the question, "Do you know where your brain is?", or maybe make the statement, "A mind is a terrible thing to waste."

I had made the commitment to meet with God before I left for work. This meant Jesus and I were having our time together at 5:30 a.m. My eyes felt like that time I put eye ointment (instead of drops) in my dry eyes - during the day. "Jesus, I can't even focus."

As I sat there each morning gathering my thoughts, I would ask myself why would God want to meet with me early and then I would ask Him, "Jesus, you know me when I first wake up." But, each morning we sat down together. My Bible laid before me, my coffee cup steaming, and my notebook to write.

In our scripture focus for the day, we are reminded that beginning and ending our day with thanksgiving and praise is considered an act of faithful obedience for those who serve God.

Why start our day with God? This mid-morning girl has asked herself this question often. Because, when I start my day out with Facebook and the Today Show, I can get gloomy quickly.

My spirit becomes anxious. I feel disconnected when I study. My days were starting with a hefty dose of bad news. Just as a good Father does, God used Holy Spirit to convict me over checking in with social media and TV before checking in with Him.

"I realized that if the first thing I pay attention to is what's happening in our world, those images and words impact my view of the rest of the day. But if the Word of God is the first thing I give my heart and mind to, I see everything as under the control of my all-good, all-powerful, and all-loving heavenly Father." – Shelia Walsh (Walsh 2015)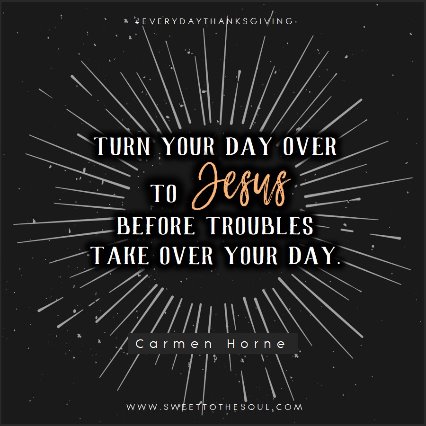 How does your day start? A good practice for all of us is to say this little prayer of Shelia Walsh's before our feet hit the ground, "Good morning, Lord! I don't know where You are going today, but wherever You're going, I'm comin' with You!" (Walsh 2015)

Just like starting our day with God improves our day, ending with expressing thankfulness improves our night and our sleep. I encourage you to think of two or three things you can say, "Thank you, Lord for..." each evening before you close your eyes.

Scripture is full of wonderful reminders of starting and ending our days talking with Jesus:

Let the morning bring me word of your unfailing love, for I have put my trust in you. Show me the way I should go, for to you I entrust my life. – Psalm 143:8 NIV

The steadfast love of the Lord never ceases; his mercies never come to an end; they are new every morning; great is your faithfulness. – Lamentations 3:22–23

Weeping may last through the night, but joy comes with the morning. – Psalm 30:5 NLT

It is good to proclaim your unfailing love in the morning, your faithfulness in the evening. – Psalm 92:2 NLT

Very early in the morning, while it was still dark, Jesus got up, left the house and went off to a solitary place, where he prayed. – Mark 1:35 NIV

I still get pulled to my phone first thing each morning. I still want to "get awake" before I have my quiet time. It's a battle for me, but the rewards are great – peace follows obedience.

How about you? Will you join me in turning our days over to Jesus before they become bombarded with troubles of the day?


Lord, help us to remember that a victorious day begins by meeting with You in the morning and that sound sleep happens when we end our day with thankfulness on our lips. We need the peace and wisdom only You offer. Thank you that Your mercies are new every morning, Lord. Great is Your faithfulness. In the name of Jesus, amen.

References: Walsh, Shelia. 2015. 5 Minutes With Jesus. Thomas Nelson.

​Blessings Soul Friends,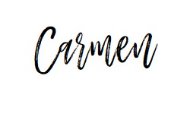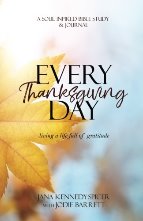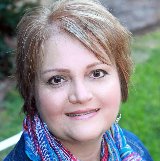 ​Wife, mom and Jesus girl best describes Carmen Horne. She has been married to her fella, Lary, for 38 years and has one beautiful daughter.
She walks out her calling to women's ministry as a writer, speaker and Christian Women's Hope Coach, lending her ear and heart to those looking to find hope in the craziness of life.
Carmen is convinced her home in heaven will be beachside with a chocolate filled closet, but until that glorious day, her family makes the Bayou State their home.
You will find her #WalkingWithWomen at
www.carmenhorne.com
Posted in
Soul Deep Scripture
Tagged with #EverydayThanksgiving, 1 Chronicles, Quiet Time