Freedom Through Thankfulness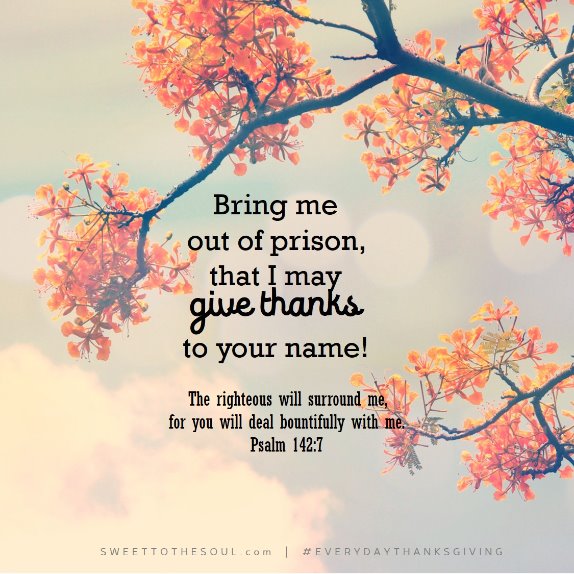 Psalm 142: (ESV)
"Bring me out of prison, that I may give thanks to your name!
The righteous will surround me, for you will deal bountifully with me."


My horse, Bert, loves to abide in open, green pastures with lots of space to roam, graze and run. When I pull up to the barn, he is quick to spot amongst the other horses in the large pasture with his unique coloring – white and buckskin with black and white mixed mane.

Most of the time, I spot him quietly grazing on the lush grass with the Texas sun beating down making every spot of dirt on his coat even more noticeable. Yet, I don't mind that he is dirty. I am truly happy to see him content. He free to run or roll in dirt all day. This is the most natural habit for a horse. They are prey animals and feel safer when they have room to run while viewing all that is around.

During a transitional time, Bert was boarded in a 12 x 12 stall. He ate, slept and pooped in the same spot all day till I would arrive to take him out and ride. It started to become apparent that Bert was not happy living in this environment. He slowly showed signs of stress and was losing weight.

I specifically recall a day I came to the barn to see him, as I walked closer to his stall I could see that he was pacing. Head high in the air as he paced back and forth – back and forth. Being confined was not natural for him and strongly affected his physical and mental health. I gazed deep into his dark brown eyes and saw the pain – the pain of being inhibited, confined and in prison. He was built to run free and the restraints of a 12 x 12 space was holding him back to be who God called him to be – to be FREE!

Just like Bert was born to run free, so are we! God did not design us to live bound and chained. He created us to live in freedom. We can all probably relate to what would it would look like to be in prison – whether it be physical or spiritual, literal or figurative. We let circumstances and people refrain us from God's fullest for our lives. We may have been born as slaves to sin but when Christ died on the cross, he gave us the keys to freedom – the keys to open prison doors.

"So if the Son sets you free, you will be free indeed." John 8:36 (ESV)

What prison have you allowed yourself to live in? A prison of Self-condemnation? Or have you felt indentured by guilt and shame, doubts and fears of your past mistakes – any of that sound relatable? Or does anxiety and worry of your future hold you back? Whatever the chains, we can give thanks that there is a promise in John 8:36 that states we are free.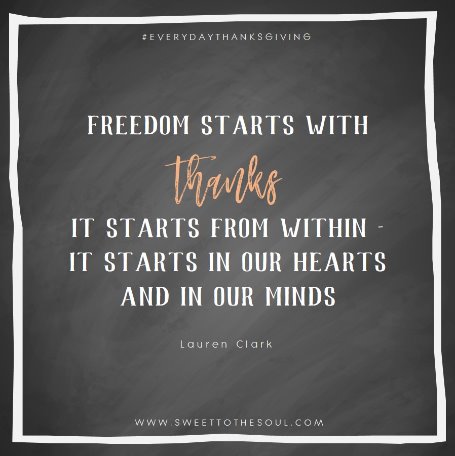 Freedom might not just happen in a moment or instantaneously but I see a clue to our freedom in Psalms 142:7. When you read the first part of Psalms 142:7. it reads that David's request was to "Bring me out of prison, that I may give thanks to your name".

He didn't want out of prison to be more comfortable or to be closer to his friends and family. He wanted freedom so that he "may give THANKS"! He didn't want out to glorify himself. His desire was to give Him thanks and make His name known!

That is a perspective that we can all glean from by taking our eyes off ourselves and focusing on Him. Freedom doesn't come just by having a key or even knowing the one that has the key but we actually need to use the key! Start lifting our voices in thanks that freedom is ours. When you start praising His name for all that He has done, it shifts our perspective from our chains to the one who removes chains. Freedom starts with thanks. It starts from within – it starts in our hearts and in our minds.

One of my favorite verses is found in Isaiah 61:1 (AMP). It reads, "The Spirit of the Lord God is upon me, because the Lord has anointed and commissioned me to bring good news to the humble and afflicted; He has sent me to bind up [the wounds of] the brokenhearted, to proclaim release [from confinement and condemnation] to the [physical and spiritual] captives and freedom to prisoners".

When you hear good news, it's hard to keep it to yourself. You want to share it with everyone. Shout it from the rooftops. It boils up inside of us and we can't help but share it. We have been commissioned to share this good news! There are people all around that are hurting and broken. They need to hear us giving thanks. Our words of thankfulness can bring healing and freedom to others. Our thank-fullness can be the key to set others free!


Lord, we come before you with posture of hands lifted praising and hearts full of thanksgiving. Even when it seems that the walls are closing in and the burden is heavier, we give you praise. We shift our perspective from our chains and lift our eyes to the one who removes the chains! Thank you for our freedom and stir in us the courage to proclaim it to others. In Jesus' name, AMEN

​Blessings Soul Friends,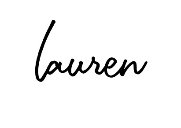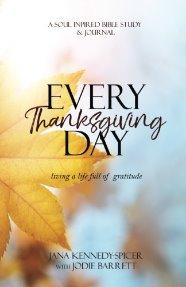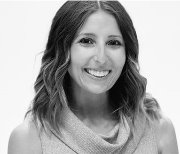 ​Lauren Clark lives in Dallas, Texas, where she moved 5 years ago to be closer to family and help plant a church (Shoreline Dallas). She has been married to Sean Clark for over seven years and they have six dogs and one horse. Lauren's passion is sharing God's love for us through personal stories and relating them to practical Biblical truths that bring life, love, freedom, and encouragement to every area of our lives. Connect with Lauren at
www.laurenjoyclark.com
Posted in
Soul Deep Scripture
Tagged with #EverydayThanksgiving, Psalm, freedom