The Gift of A King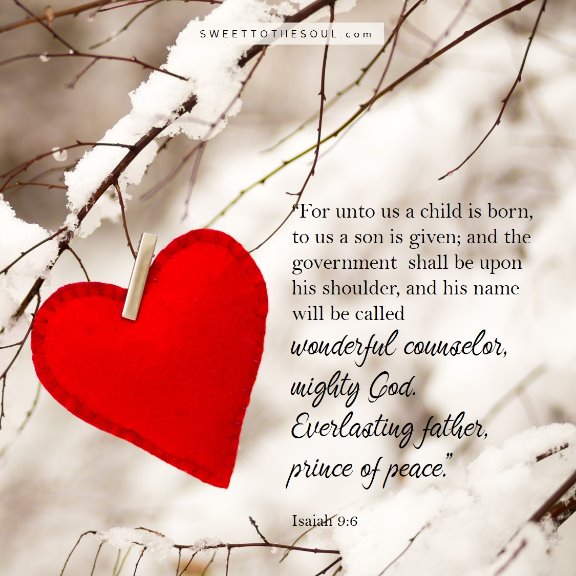 ​"For unto us a child is born, to us a son is given; & the government shall be upon his shoulder, & his name will be called wonderful counselor, mighty God. Everlasting father, prince of peace."
Isaiah 9:6

​Today's scripture (like day 2) about the birth of Jesus is not from the Christmas stories as told in the Gospels, but rather from the Old Testament prophet Isaiah.

Having the advantage to be living today, after Christ's birth and resurrection, we can make a clearer meaning of Isaiah's prophesy than those in his day probably understood.

As we learned on day 2, all names and descriptions spoken of the Christ led people to believe that their deliverer would be a literal King who would deliver them in that day from the hands of their enemies.

But Christ came to deliver us from a far greater enemy.

The first foretelling of Jesus and his future deliverance was in Genesis 3:15, " ..he shall bruise your head, and you shall bruise his heel." This is God speaking to the serpent in the Garden. God is saying that Christ may be bruised (temporary death on the cross) but that in the end, Christ will crush the head of the serpent. Hallelujah!

So from the very beginning, from the time when sin entered into this world, God set his plan in motion to offer salvation to those who would believe and trust and be obedient to him.

As Isaiah prophesized, a child was born, and the son of God was given to man. And although he did not sit in an earthly seat of government or power, as God, our Lord has governed all things from the beginning; not only of the world in general but of the church in particular.

Lord, wonderful counselor, mighty God, Everlasting father, prince of peace, we praise your holy name. We thank you for the gift of salvation, for eternal deliverance from the enemy. We are overwhelmed by your grace and mercy and compassion. Speak into our hearts and create a desire within each of us to share the message of your great gift with others. In Jesus' name, Amen.

Blessings Soul Friends,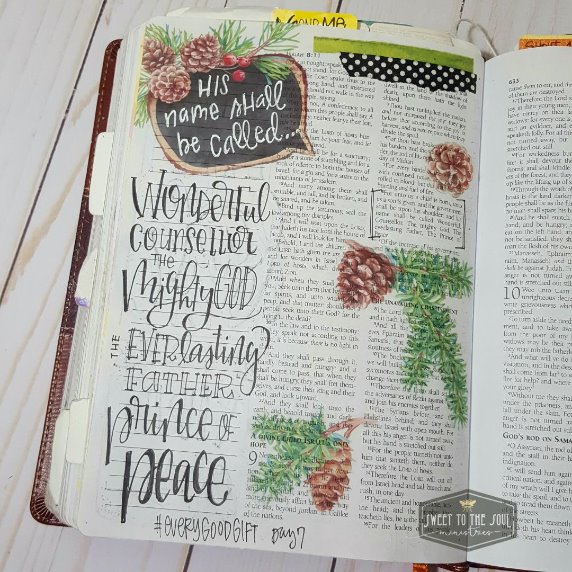 For our Day 7 journaling, I used several of the printed pieces from our Every Good Gift printable. I printed most of my pages on clear label (full sheet sticker) paper. This gives them the transparent look. I simply selected the pieces I wanted to use and fussy cut around them, peeled the backing off and added them to my Bible page.

​Then I lettered the names of Jesus mentioned in today's scripture.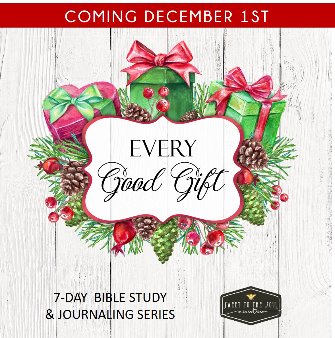 Today's post is the final in our Soul Inspired mini-series #
EveryGoodGift
but you can still download your FREE devo copy plus journaling printables
HERE
through December 31, 2017.
Posted in
Soul Inspired
Tagged with
#EveryGoodGift