Longing for a Light to Shine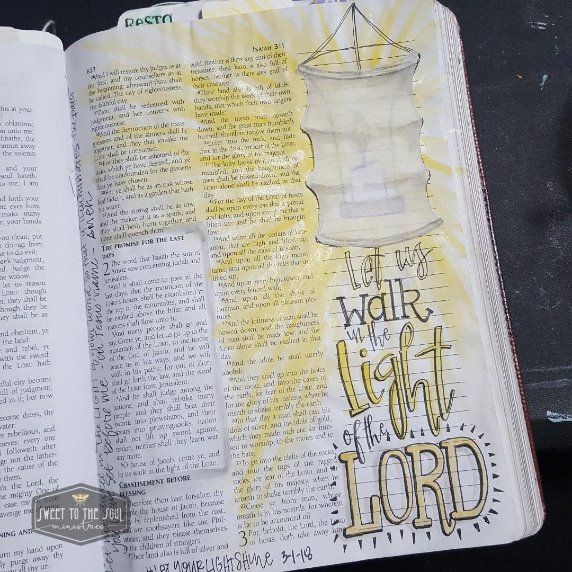 "O house of Jacob, come, let us walk in the light of the LORD." Isaiah 2:5
​

On today's blog the lovely Mitzi Neely is joining us with a great encouragement and devotional for when we are in the dark and longing for a light to shine.

​We also have a FREE printable of today's devotional along with a template to create an art journaling entry in your Bible.


​When my daughter was little, she was afraid of the dark. Night after night I went through the motions of getting her ready for bed, prayed with her, and then tucked her into bed. Thinking we were all set for hours of deep slumber, the calm would last little more than five or ten minutes before I heard, 'Mama. Mama, come here.'

There was always something for me to check out. Look under the bed she would say. Open the closet door so she could take one last look around. Leave the door cracked so she would know we were close by.

This mama sometimes felt her patience wearing thin. My ability to take care of daily chores and prepare for the next day was getting some serious interference from the calls in the darkness.

Each time I was summoned to her room for one last 'look-see,' I knew what she really wanted was to prolong the inevitable--bedtime. It was the 'being alone' part, coupled with the dark of night that got her.

It didn't matter how many times her dad and I reassured her, she just wanted there to be light.

And when you think about it, don't we all?
In a dark place don't we long to see a light shine?

One of my favorite quotes by Andy Andrews says, "If darkness is winning the battles, my friend, it is because the light is not doing its job."

Keep reading and access your FREE downloads.....
A​fter many attempts of getting her to settle in for the night, we finally were able to comfort her with a night light and a 'Psalty' Singing Songbook tape. What we considered to be small and insignificant, made all the difference.

The night light provided just the right amount of illumination in her room so that she could distinguish between shadows and objects, reassuring her she was safe. And Psalty's singing character provided extra reassurance through scripture, hymns, and storytelling.

In the midst of her fear, a touch of light and a bible-believing children's character gave her God's word to store in her heart.

I'm not sure bedtime would have gone very well if we hadn't had these resources to lead her out of the darkness and into the light. But they did just that.

I am reminded of my precious girl and her nighttime shenanigans as I studied the passage in Isaiah where God calls His people to transform their thinking, reorient their worldview, change their behavior, and come into the light.

Much of the darkness we encounter in our lives exists in our heads. Just as it had for a little girl fearful of what the darkness would bring at bedtime. It was more about concentrating on the negative aspect, when we should have been concentrating on walking in the light of God's word.

You see the choice is ours. We can continue to go our own self-absorbed way and dwell in the depths of darkness, or we can choose to glorify God and follow His instructions. It is a matter of choosing to remove ourselves from a dark situation and move toward the light.

As we navigate our day-to-day situations we can continue to encourage others to stave off darkness as they seek God first, follow His ways, and enjoy His kingdom. And by doing this, we can truly be a light for the world.

Blessings Soul Friends,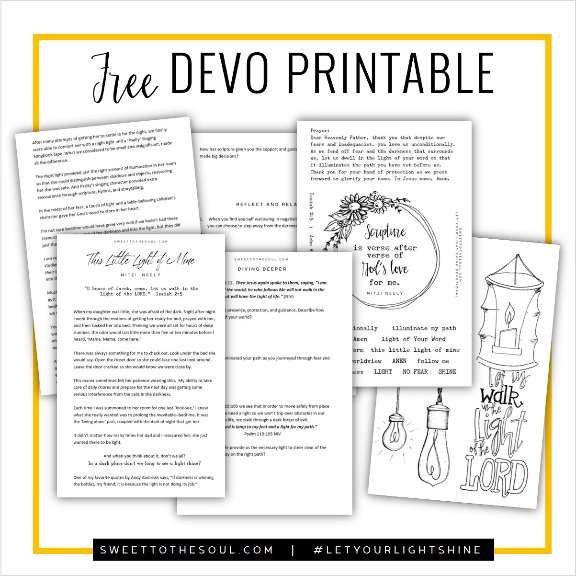 CLICK HERE to download this FREE devo and journaling template

How to Use the Journaling Template
To save your copy of today's devotional and journaling template, click on the link above and save the file to your computer. The pdf file includes three full size pages - 1 devo, 1 - study questions, 1 - journaling elements.
​For best results, print pages 1 and 2 (devo and questions) on regular printer paper; print page 3 (journaling words and elements) on card stock paper or sticker paper.
​To create my entry above, I drew the lantern design in the margin of my journaling Bible. You can do the same, or trace to transfer the full design. Or you can cut out the template and insert as a tip in.

​Then I painted the area around the lantern to look as if light was glowing from the lantern. I love using gelatos when I paint. However, watercolors or thinned acrylics would work as well.

​To give the impression of a real hanging lantern, I traced just the outline of the lantern onto vellum paper and cut out the lantern. I then used my glue stick to add a thin line of glue to the top and bottom edges of the cut out. Then I positioned the vellum lantern cut out directly over the drawn lantern on my page.

​Finally I painted a bit of shadowing on the vellum lantern to mimic the folds which occur in a real paper lantern.
​It was super simple and I love the dimensional look it gives this journaling entry.

I hope you enjoyed today's devotional and Soul Inspired Journaling template. If so, you might like our 250+ page devotional "
Let Your Light Shine
". It includes 31 devotionals, color pages, a prayer guide, Bible Study tips and more!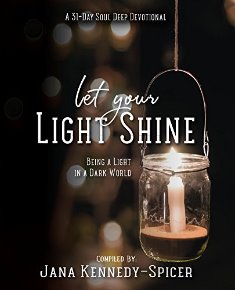 If you enjoyed this Soul Inspired Bible Journaling template, visit our shoppe on line to see our full line of Bible Journaling and Study resources -
Sweet To The Soul Shoppe
.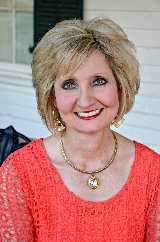 ​Mitzi Neely encourages and inspires women of all ages through her teachings on grace, love, joy and peace, while thriving in the world we live in. Her heart is to lighten your load, while conveying her message that nobody's perfect. Her desire when she speaks, sings, creates or instructs is honesty and transparency, such that God receives glory and honor. Please contact her at peacefullyimperfect@gmail.com, on Twitter @a_joyfulpeace. You can also find her Facebook page: Peacefully Imperfect
​Visit Mitzi's blog at ​
https://peacefullyimperfect.net/
Posted in Soul Deep Scripture, Soul Inspired
Tagged with #LetYourLightShine, printable