Spirit Lead Me in Prayer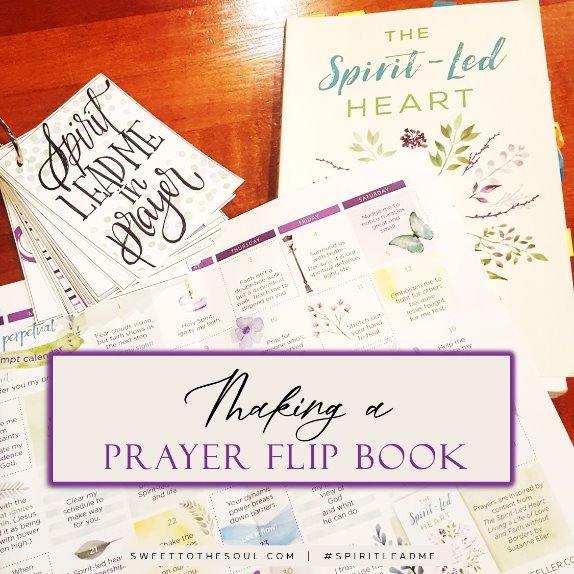 I am always looking for creative inspiration to incorporate into my Bible Study, Journaling and Prayer time. Recently, I was at a Bible Journaling retreat with some new friends, and a lovely lady shared with me a colorful flip book she had made for her prayer time.
​It was beautiful! And I loved that it was portable, she kept it in her Bible Journaling bag to use as she journaled.
​So, of course, I invited Jill Martin to share her prayer flip book with all of you!
​The pictures below are of a special prayer flipbook she put together using the monthly Prayer Prompt
Kelly Stanley
created for
Suzie Eller's
Spirit-Led Heart book. We are using this same prayer calendar with this month's Scripture Reading List -
Spirit Lead Me
.
​I've added some simple instructions below each photo. This is a great project to use up some of those random supplies in you stash! It also makes a great gift of encouragement to share with a friend.
​If you're wanting to put together your own Prayer Flip Book but don't have the supplies, keep reading to the end, where you will find a printable of blank cards you can purchase and print at home and customize to create your own flip book.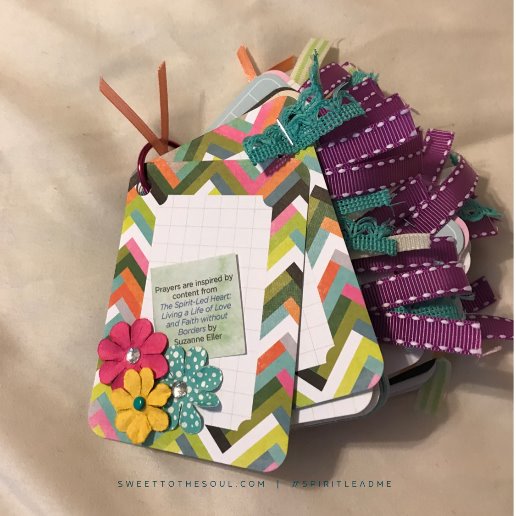 1. Select cards, tags (or cut scrapbook papers) of a similar size. Coordinate styles and colors or use a random selection.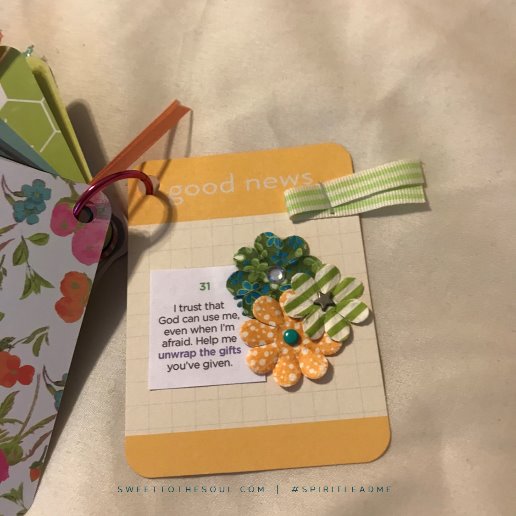 2. Punch a hole in each card at the same location. We punched the holes in the upper left corner of each card. If you want your flip book to open like an actual book, punch 2 to 3 holes along the left edge of each card.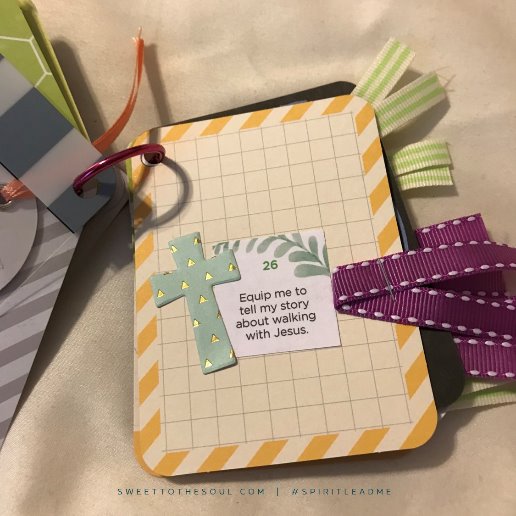 3. Hand write the scripture or prayer prompt for each day on an individual card. If your papers or cards are double sided, each side can be used for a separate day or you can add the prayer prompt on one side of the card, then write out your prayer on the back side of the card.

​In her flip book, ________ printed the Prayer Prompt Calendar and cut out each day's square from the calendar then attached it to a journaling card.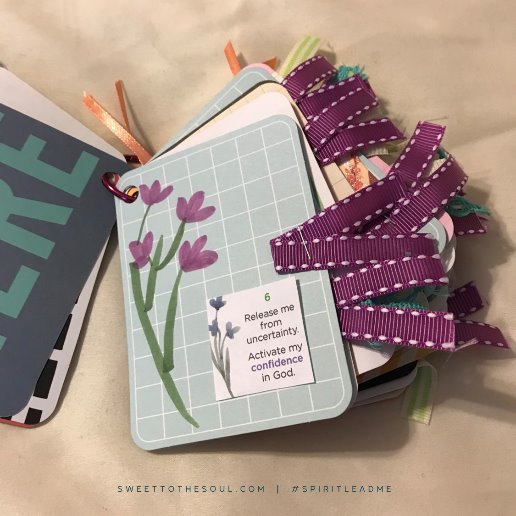 4. Get creative with each card. Decorate, draw, paint and embellish with ribbon, other papers, whatever you have on hand.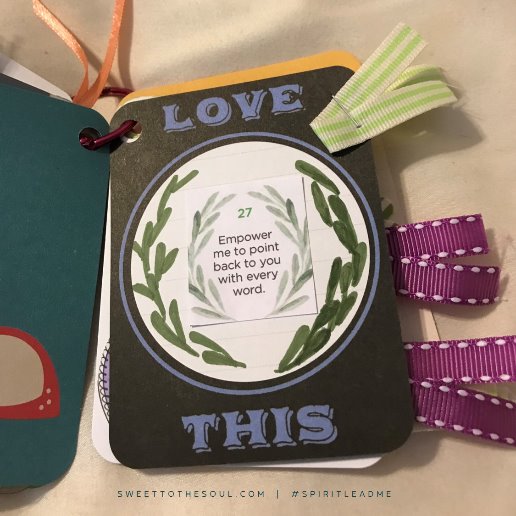 5. Attach each card to a _____________ ring. Keep your prayer flip book close to your Bible to use during your study and prayer time. Or add a special note of encouragement and gift to a friend.

Enjoy these printable resources to use in creating your Spirit Lead Me Prayer flipbook.

Perpetual Prayer Prompt Calendar
by Kelly Stanley
click here
or on image to download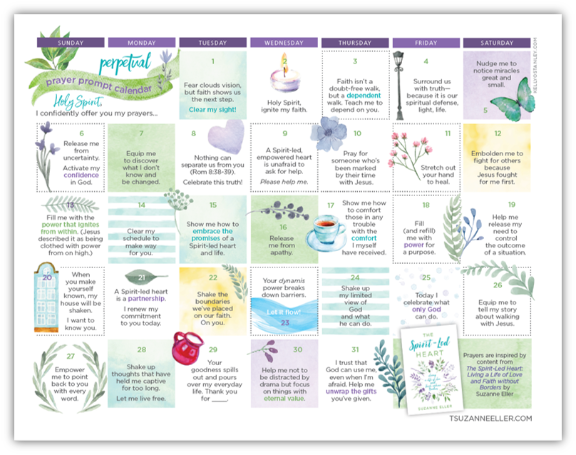 Printable Blank Journal Cards
​
click here
or on image to purchase download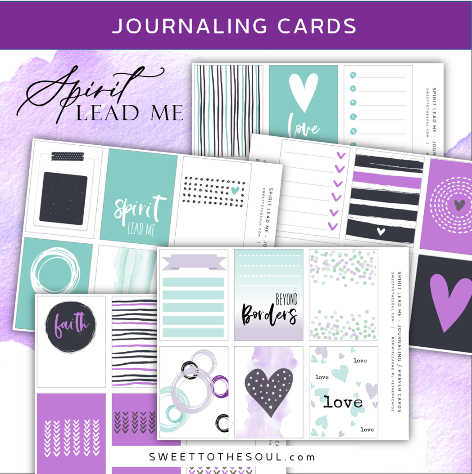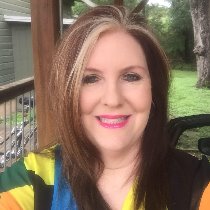 ​Jill Martin and I live in Pflugerville, Tx. I have been married 28 yrs to the love of my life, Dan Martin. I am a stay at home mom/house wife. I have two amazing children, who are at Texas A&M and will graduate next spring, and two fur babies.

I am truly blessed and love to share and open my home to serve to Lord. I love to teach others how to develop a passion for creativity. My greatest love is bible journaling. It helps me to connect to the scriptures in a way I never have before.
Posted in
Soul Inspired
Tagged with #SpiritLeadMe, prayer