Pray More & Worry Less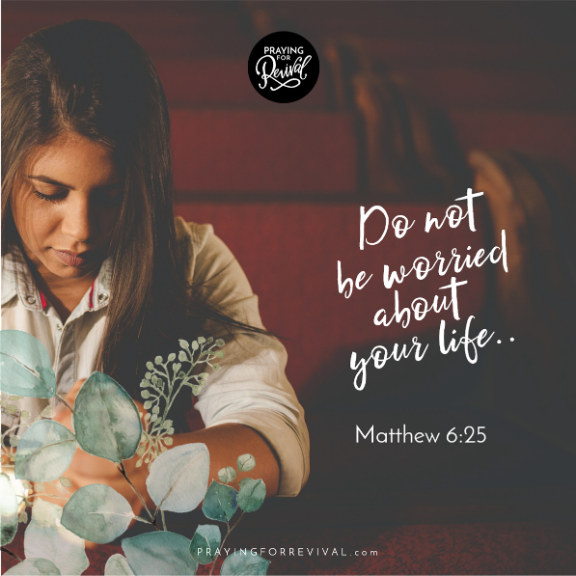 Do not be anxious about anything. Sounds impossible doesn't it? We all have worries at home, work, and school, but the Apostle Paul advises us to turn our worries into prayer.

One of my favorite verses is Philippians 4:6 NIV. Paul tells us, "Do not be anxious about anything, but in every situation, by prayer and petition, with thanksgiving, present your requests to God."

It's a good thing our God is a God of strength and grace because I can lay a lot of baggage at His feet each day. Some days it seems the prayer list is a mile long, but I know I can give every concern, prayer, or praise to Him and come away knowing "He's got me covered."

I am thankful that the Lord who is near is the almighty God revealed in scripture. As believers we know we should be 'anxious for nothing.' But with the growing demands and challenges present in our daily lives, there's plenty of room in our hearts and minds to become bogged down in the negatives and forget the positives.

There have been times over the years that I allowed my concerns to become worries. I didn't mean for it to happen, but it did. When my daughter left for college there were unknowns. Who would her friends be? Would she be cautious when she was out after dark? Would she spend enough time studying in order to maintain grades and scholarships? Would she be safe driving home? The list could on and on.

Instead of focusing on what could happen,
I realized I should be worrying less and
praying more to God.


I couldn't continue to worry about these future unknowns because they hampered my efforts to enjoy each new day. Without knowing it, I was taking the joy out of the present by worrying about tomorrow. And my words and thoughts could have impacted my daughter and stolen her joy.

Scripture reminds us to take one day at a time so we won't be consumed by worry.

All the worrying about her simply meant I wasn't trusting God to take care of her. At least that was the message I was sending to my Heavenly Father. When I realized my actions were more intentional than my words I was embarrassed and ashamed. As if my worrying about her could take care of her or protect her.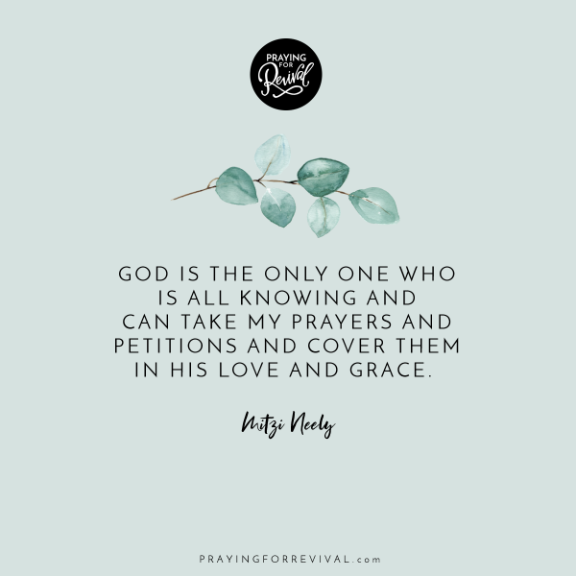 In His powerful message in the Sermon on the Mount, Jesus spoke out against the sinful foolishness of anxiety. He was very clear in Matthew 6:25 (NASB) when He said, "For this reason I say to you, do not be worried about your life…."

Jesus tells us not to worry about those needs that God promises to supply.

As Christians we are expected to react to trials with thankful prayer but it's not always easy.
When problems arise we tend to want to 'fix things' instead of turning to prayer which is the cure for worry and anxiety.

Proverbs 20:24 (NIV) tells us, "A man's steps are directed by the Lord." This proverb counsels us not to worry even if we don't understand everything that happens. Instead we should trust God to do what He says.

There will always be concerns as we look to the future. Some of those include caring for aging
parents, recently, the direction our country is headed. But I am comforted in knowing that God is the supreme ruler. He knows every detail, every worry, every concern, and every problem that crops up. There is no place that we will go that He hasn't already been.

His plans are perfect and He promises us that nothing we face will be more than we can handle with His help. He is our most trusted Caretaker and as Christians we can be thankful for His power, His perfecting work in us, and His mercy forever.


Dear Lord, thank You for being our Almighty God, Giver of life, and the Supreme Ruler of the universe. Your love is perfect and we are forever grateful to be 'Daughters of the King.' Thank You for hearing our praises and our cries, and for taking care of every burden we lay at Your feet. Your defeat of the enemy assures us that we will break free of worry and anxiety, and bask in the glory of Your name. In Jesus name we pray, Amen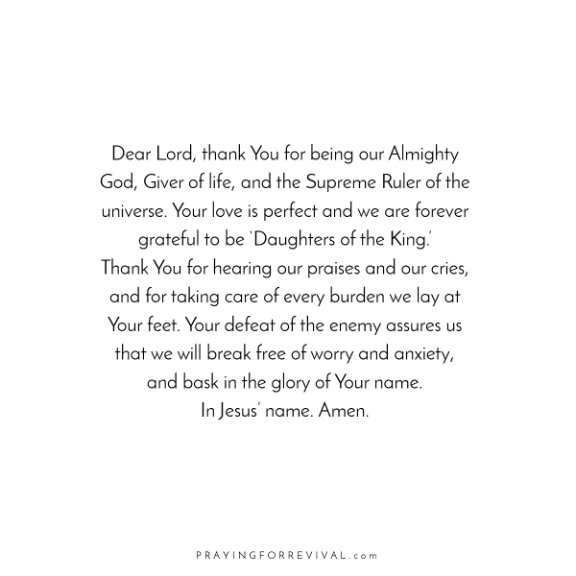 Blessings Soul Friends,

Mitzi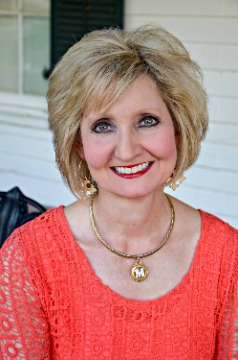 Mitzi Neely
is a wife, mom, and grandmother who encourages and inspires women of all ages through her teachings on grace, love, joy, and peace, while thriving in the world we live in.
It is Mitzi's primary goal to use her gifts and talents as God leads, always waiting patiently before turning to the right or to the left, listening for His voice saying "This is the way; walk in it." Isaiah 30:21
Her heart is to lighten your load, while conveying her message that nobody's perfect. Her desire when she speaks, sings, creates, or instructs is honesty and transparency, such that God receives glory and honor.
She is the author of A Thankful Heart: 30 Days to the Grateful Life and Joy for Everyday Life: Living Joy Filled Despite Our Circumstances Not Always Being Joyful.
To connect with Mitzi, visit her website at
www.peacefullyimperfect.net
or email her directly at peacefullyimperfect@gmail.com.
You can also find her on Twitter at @a_joyfulpeace, on Facebook at facebook.com/peacefullyimperfect1/ and on Pinterest at https://www.pinterest.com/mrneely2/


Today's blog post is from our Soul Inspired Prayer Journal "Praying For Revival".
To access all of our Revival resources, click the image below.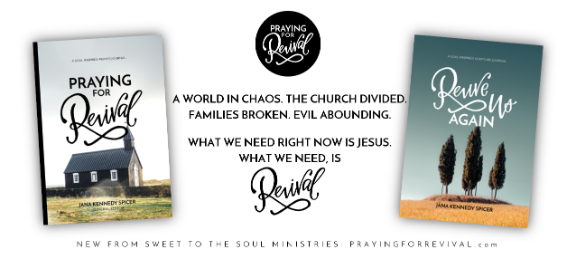 Posted in
Praying For Revival
Tagged with prayer, revival, worry