Sweet To The Soul now delivers inspiration directly to your inbox each month with this exclusive subscriber program.
#InspiredSubscriber is a monthly topical series which includes Devotionals, Bible Studies and Bible Journaling Resources delivered directly to your inbox. Each month you will receive a variety of exclusive content and resources to encourage you to spend time in God's Word in the timeframe and study method you prefer. All printable. All ready for you to use at your own pace. Take a look at what you will receive each month: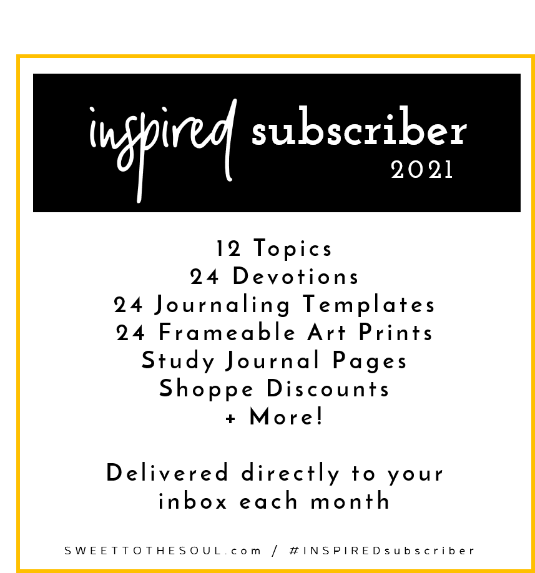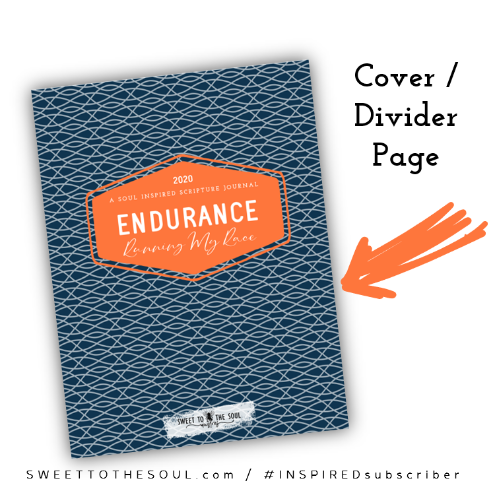 Each month you will receive a colorful Topic Cover / Divider page.

I will be printing each month's study and adding to a notebook, keeping my full year of study material in a single notebook.

This topic cover page will make a perfect divider for each monthly section.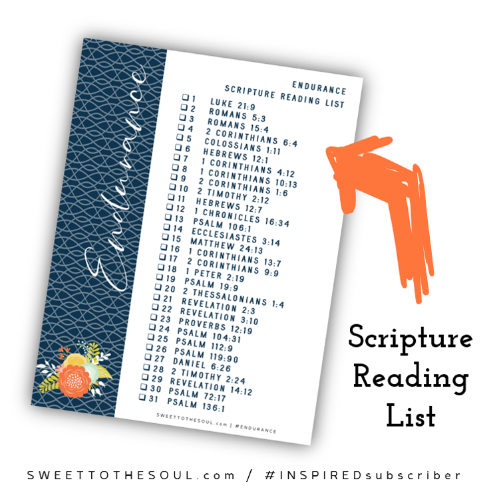 Each month you will receive a colorful Topical Scripture Reading List.

I will be printing each month's scripture reading list on card stock because it will get a lot of use!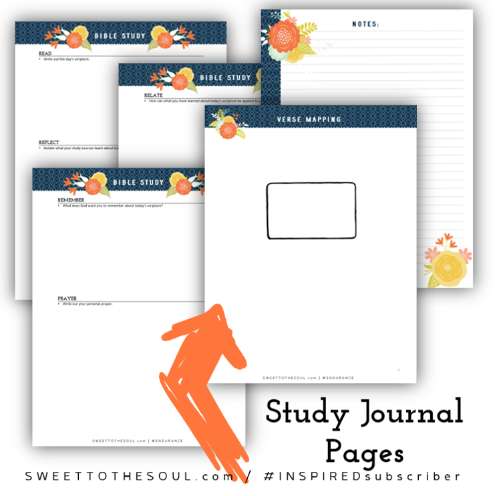 Each month you will receive 2 colorful sets of our signature Soul Inspired Study Journal Pages including Verse Mapping. And NEW for 2020 is our Word Study Page.

I will be printing these journal pages double sided so I can fit multiple sets in my notebook. And because you will receive these pages in a digital format, you can print multiple sets for your personal use also!
Like what you see so far?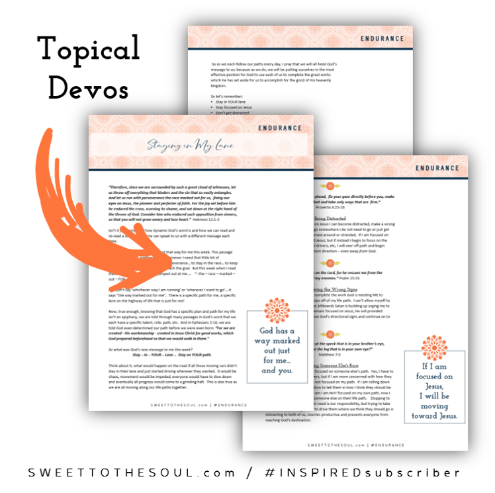 Each month you will also receive 2 inspiring scripture based study devotionals written by one of our wonderful Sweet To The Soul Writers. These devos are written with the intent of encouraging you to dig deeper into God's Word to uncover the messages He wants you specifically to learn.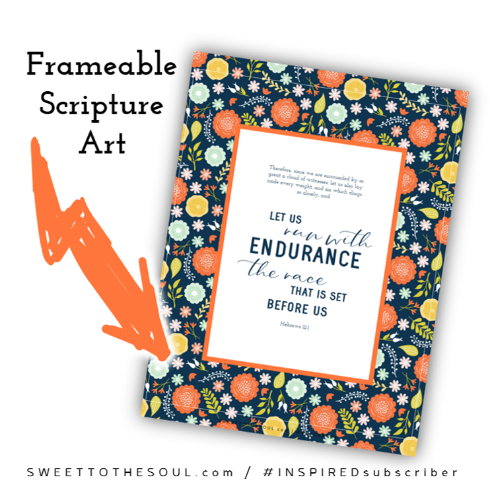 Each month you will also receive 2 beautiful scripture art prints. Each prints on a full page and can easily be trimmed to fit an 8"x10" frame.

I will be printing these frame worthy pages on card stock and displaying them on a table near my Study area.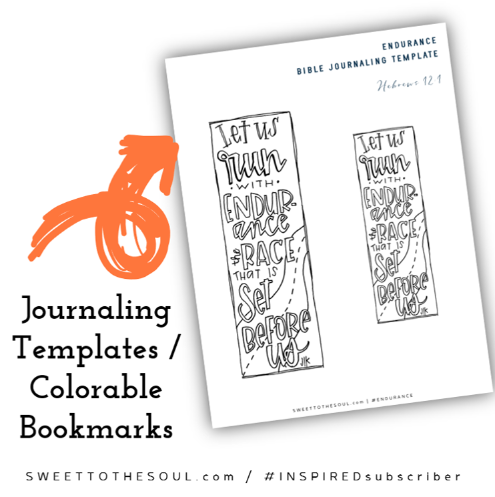 We haven't forgotten you creatives and journalers!

Each month you will also receive 2 exclusive Bible Journaling Templates or Colorable bookmarks. Each available in two sizes, sure to be a great fit in your journaling Bible or blank journal.

Print these on a heavier card stock to ensure they keep their weight when colored or painted.
Are you ready to join us?
How about some Shoppe deals and Freebies?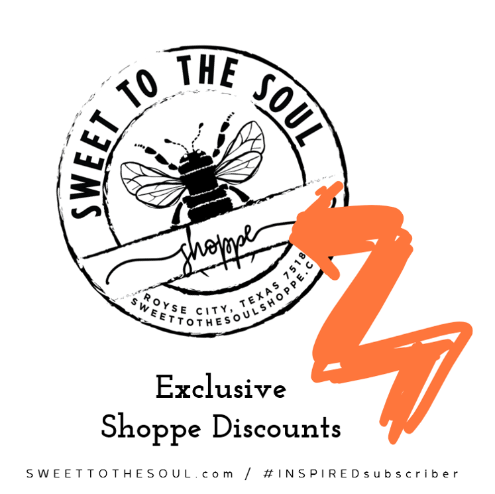 As an Inspired Subscriber you will receive a new EXCLUSIVE promotional Shoppe offer each month, available only that month.

(Pssst... Like 25% off our entire Etsy Shoppe in January!)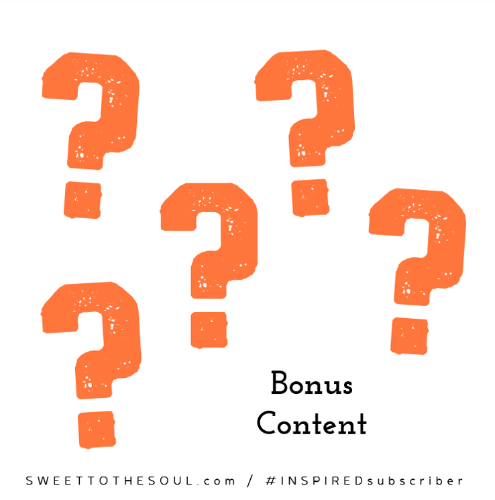 And if that's not enough, I love giving things away. So there's no telling what extra freebies will land in your email box each month!
Ready to become an Inspired Subscriber?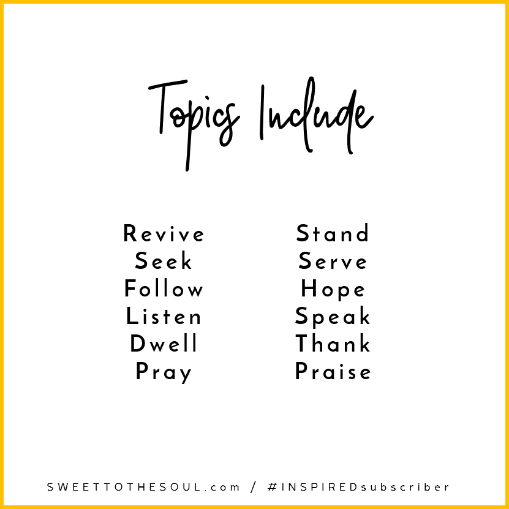 If you purchased all of this content individually from our Shoppe, for the full year it would cost OVER $400.

But you can become a 2021 Inspired Subscriber for a one time payment of just $50.

That's a crazy savings of over 80%!

And there is no monthly billing.

Your single payment of $50 gives you full access to all 12 of the 2021 topics and all of the exclusive content listed above. And you will retain this access indefinitely.

Simply click the yellow "Become an Inspired Subscriber" button!

Follow the payment instructions and then you will receive the first edition of Inspired Subscriber 2021 the last week of December 2020.

(Joining after January 1, 2021, no worries. You will still receive access to the full year of content with your first email.)
Become an Inspired Subscriber 2021
BY DECEMBER 24, 2020
and you will also receive the printable version of our
NEW Soul Inspired Planner 2021
!!!
> Check out the Soul Inspired Planner
HERE
<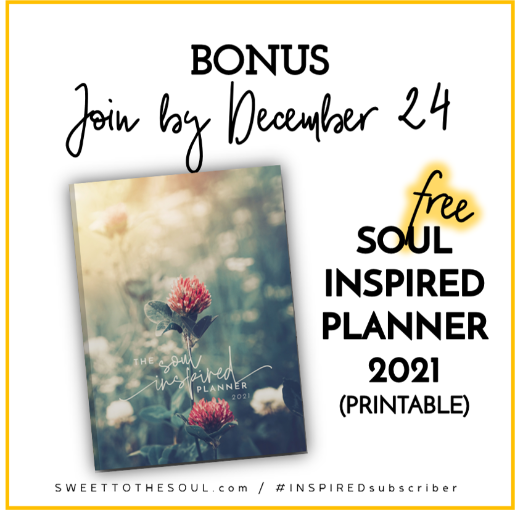 I would love for you to visit me on the blog and let me walk you through how I am using all of the Inspired Subscriber material in my Bible Study time this year.
New Year, New Bible Study Notebook
Note: this page may contain affiliate links
By purchasing or downloading any of the files offered or made available from the www.SweetToTheSoul.com/shoppe website, you are agreeing to the following Terms of Use:
#SoulDeep Scripture Journal download is for a single personal use only. No graphic or print, whether the actual .pdf file, the graphic image displayed on this page or the printed product from the file, may be sold, listed for sale or reproduced for sale in any format. No graphic or print, whether the actual .pdf file, the graphic image displayed on this page or the printed product from the file may be altered or edited in any way. The images on this page may be shared across social media or on your webpage, but in doing so we would request an author notation of Sweet To The Soul and a link back to our website at www.sweettothesoul.com. The purchased .pdf file MAY NOT BE SHARED.
If you are with a group, ministry or organization which is desiring to use any of this images or files under conditions other than what is listed here, please contact us at graphics@sweettothesoul.com.
Thank you. Blessings.