Spirit Lead Me Bible Journaling Series
Are you longing to live a life of love and faith without borders?
Me too, friend.
That's why I walked into the book of Acts. There I found a group of Jesus followers who were grappling with the message that Jesus had laid on them.
Go . . . into all the world, but start where you are.
Be. . . a witness. A reflection of my love.
It was a reminder of their purpose, but also a reminder of a rich promise. They would have a Helper. They'd never be alone. Even if they fell. Even when it seemed way too big. Even when they felt "less than." Not only that, they'd be empowered. Find wisdom. Discernment. Direction. Comfort. Counsel. Faith bigger than their circumstances.
Living and loving our faith without limits has nothing to do with our own efforts–and it has everything to do with God's Holy Spirit.
The Spirit-Led Heart: Living a Life of Love and Faith Without Borders
is a gentle walk as we rediscover the promise of a Helper, and how to live it in our real life.
Suzanne (Suzie) Eller
​Join us on
Facebook
and/or
Instagram
to follow along.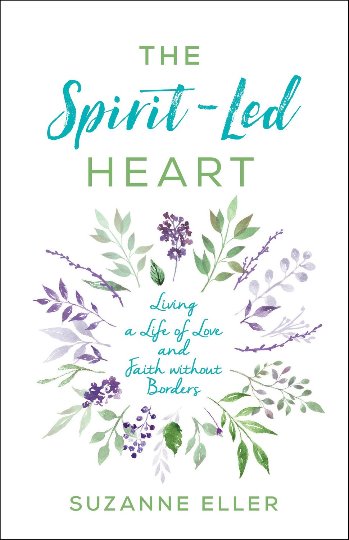 For more information about
The Spirit-Led Heart
and to access Suzie Eller's
FREE resources
, visit her website at
tsuzanneeller.com/spiritledheart
​* FREE 2 chapter sample
​* Printable Spirit-Led Manifesto
* Printable Spirit-Led Freedom Table
​* BONUS Printable Study Journal (w/ book purchase)
Spirit Lead Me Scripture Reading List
Customize your own Journaling or Crafting Kit from these coordinated digital download / printables. Click the button below to view these items in our Etsy shoppe. Then just purchase, download and print!
PRINTABLE WATERCOLOR JOURNALING KIT
Contents
: 5-pg .pdf file containing
2 pages of watercolor floral and vine elements. Print on sticker paper to easily include in your journal.
​4 designs to use as accent papers in journaling or cardmaking.
PRINTABLE LETTERS / WORDS / PHRASES
Contents
: 5-pg .pdf file containing
6 sets of Alphas, print on sticker paper and cut out each letter .
1 page of watercolor alphas
1 page of words to cut and use or trace directly into your journal.
PRINTABLE JOURNALING CARDS
Contents
: 5-pg .pdf file containing
30 individual designs usable for journaling cards. Print cardstock and add scriptures, prayers or journaling to back of each card.
Journaling Templates Printables
Blank Journal & Journal Pages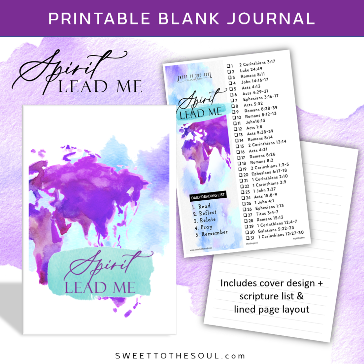 Download this FREE printable blank journal to use in your Bible Study or Journaling time.
Contents
: 3-pg .pdf file containing
Full color cover art
1 page Scripture Reading List
2-pg lined page layout
​Journal prints on 8.5x11 paper, then folds to create an 5.5x8.5 journal. Add additional blank pages to create the desired size journal.
Prayer Calendar & Journal Pages
Add these FREE printable prayer resources to your Bible Study or prayer time.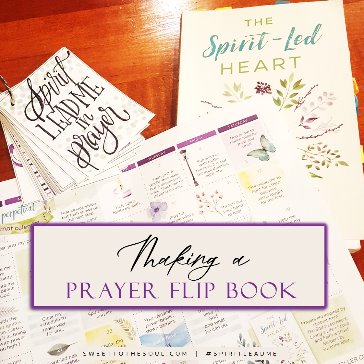 ​I am always looking for creative inspiration to incorporate into my Bible Study, Journaling and Prayer time. Recently, I was at a Bible Journaling retreat with some new friends, and a lovely lady shared with me a colorful flip book she had made for her prayer time.
​It was beautiful! And I loved that it was portable, she kept it in her Bible Journaling bag to use as she journaled.
​So, of course, I invited Jill Martin to share her prayer flip book with all of you!
[
continue reading
]
Living a Life of Love and Faith without Borders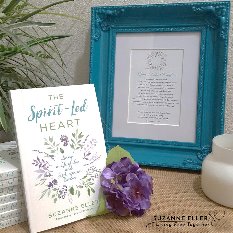 Note: this page contains affiliate links
​
By purchasing or downloading any of the files offered or made available from the www.SweetToTheSoul.com/shoppe website, you are agreeing to the following Terms of Use:
#SoulDeep Scripture Journal download is for a single personal use only. No graphic or print, whether the actual .pdf file, the graphic image displayed on this page or the printed product from the file, may be sold, listed for sale or reproduced for sale in any format. No graphic or print, whether the actual .pdf file, the graphic image displayed on this page or the printed product from the file may be altered or edited in any way. The images on this page may be shared across social media or on your webpage, but in doing so we would request an author notation of Sweet To The Soul and a link back to our website at www.sweettothesoul.com. The purchased .pdf file MAY NOT BE SHARED.
If you are with a group, ministry or organization which is desiring to use any of this images or files under conditions other than what is listed here, please contact us at graphics@sweettothesoul.com.
Thank you. Blessings.